Click to view this email in a browser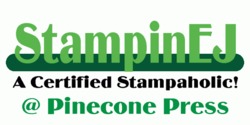 Hello Stampin' Buddies!
This Sunday, April 6th, is our
1st Sunday Event
at

Join us 11-2
Featuring
EASTER & SPRING MAKE N TAKES
PLUS CATALOG ORDERING
FROM STAMPENDOUS!!!
**STAMPIN EJ'S SPRING CLEANING SALE!!!**
LOTS OF ITEMS ON SALE
40-50% off!
2/$10 5/$10 10/$10
~~~~~~~~~~~~~~~~~~~~~~~
Here are some new arrivals in the store this week:





Last Week To Turn in Your Contest Cards!


"CARD CONTEST DETAILS BELOW"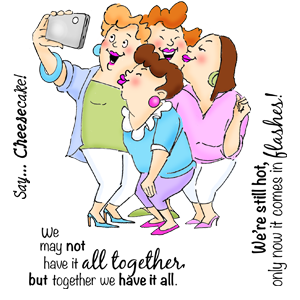 ~~~~~~~~~~~~~~~~~~~~~~~~

**Join StampinEJ's Quarterly Card Contests!**

Submit to me a card using your recently purchased stamps that I am featuring each quarter for your chance to earn FREE product gift certificates! Limit two entries per person per quarter. I'll need a minimum of 8 participants per quarter, so be sure to pass this email along to all your stamper friends!

You may drop your cards off at Pinecone Press "Attn: StampinEJ"
or mail them to me at my mailing address:

StampinEJ - "Card Contest"
30025 Alicia Pkwy #G-212
Laguna Niguel, CA 92677

Any theme okay, but please use stamps from the featured company ONLY, and preferably stamps that you recently purchased from my booth (V#1585).

The top 3 cards each quarter will be judged and rewarded
as 1st, 2nd and 3rd place with FREE product gift certificates
($25/$15/$10)!!!

Your name will also be entered into a drawing for a chance to win
free prizes or coupons just for entering the contest!

Stamp Company of the Quarter (Feb-April)
Art Impressions
Email me ASAP if you would like to sign up today!

Please note: All cards submitted will become property of StampinEJ and will not be returned to creator, they will be displayed at the store and/or used for promotional purposes to represent the respective company being featured.

DEADLINE to submit cards is Sunday, April 6th

New Contest April-June
Stampendous!!


~~~~~~~~~~~~~~~~~~~~~~~~
STAMPENDOUS JUMBO MORAY DAHLIA CLASS W/MONIKA!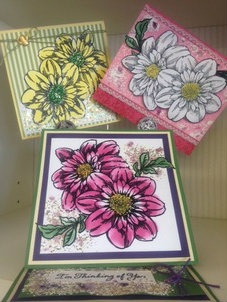 Saturday, April 19th
10:30-1:30
Fee: $30.00/3 cards + keep the stamp!
Be sure to reserve your spot!!
Email StampinEJ@aol.com
MIKE STRONG WILL BE BACK TO TEACH
AT PINECONE PRESS
SAT, APRIL 26TH!
AM - 10:30-12:30 For the Birds
PM - 2:00-4:00pm All About Bling
$25.00/5 cards
Be sure to reserve your spot!!
Email StampinEJ@aol.com
StampinEJ @ Pinecone Press
2600 South Harbor Blvd, Santa Ana, CA 92704
714-878-1637
(between Segerstrom and Warner)
1 mile north of the 405 fwy
http://www.pineconepressdesign.com
Hours:
Mon-Fri 9-5:30 & Sat 10-41st Sunday 11-3
~~~~~~~~~~~~~~~~~~~~~~~~~

Make it a Stampin' Fabulous 2014!
Sincerely,
Eva aka StampinEJ



---
If you no longer wish to receive these emails, please reply to this message with "Unsubscribe" in the subject line or simply click on the following link: Unsubscribe
StampinEJ
(mailing address only)
30025 Alicia Pkwy #G-212
Laguna Niguel, California 92677
US


Read the VerticalResponse marketing policy.