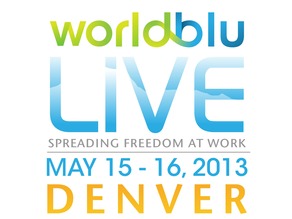 WorldBlu LIVE
, happening May 15-16, 2013 in beautiful Denver, Colorado, is the world's premier gathering on freedom and democracy in the workplace. It is designed for individuals and organizations who recognize the power of freedom and democracy as a leading tool for boosting the bottom-line, promoting innovation, attracting top talent and inspiring full engagement. WorldBlu LIVE 2013 will mark the 5th anniversary of the event!
The deadline to register for super-early bird tickets is May 31st - that's this week!
More than just a conference,
WorldBlu LIVE
is an experience that combines a showcase for democratic innovation, a platform for rule-breakers, and an audience of revolutionaries. All of this wrapped up in a unique, stylized environment that will leave you inspired, full of fresh ideas, and connected with a world-class community of leaders. WorldBlu LIVE is sponsored in part by DaVita, a WorldBlu-certified democratic workplace.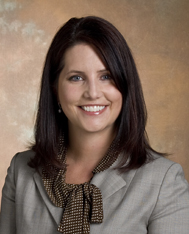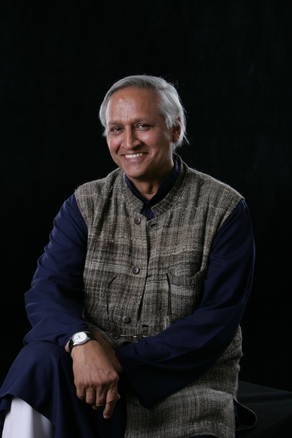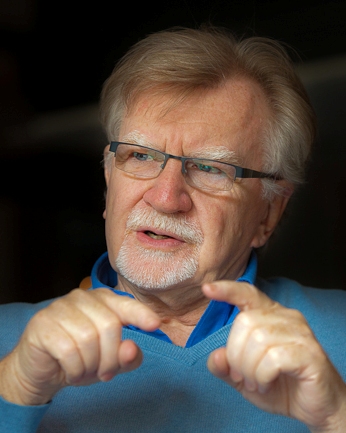 Jennifer Colosimo Bunker Roy Richard Barrett
Confirmed speakers include Kent Thiry, CEO and Chairman of DaVita, Richard Barrett of Barrett Values Centre, Jennifer Colosimo, VP of Wisdom at DaVita, Garry Ridge, CEO of WD-40 Company, Philip Rosedale, Founder and Chair of Second Life, Bunker Roy, Founder of The Barefoot College in India and dozens more. Click
here
for further details about the event and to keep up to date with sessions and speakers.
Last year's event sold out and since tickets for the 2013 event went on sale last month they have been selling faster than we anticipated. Space is strictly limited so once they're gone, they're gone!
In April, the WorldBlu team had the highly unique opportunity to attend DaVita Nationwide, an annual two-day conference for 3,000 of DaVita's "teammates." DaVita is a WorldBlu-certified workplace and has consistently made The WorldBlu List of Most Democratic Workplaces for the last five years. Sam Chaltain of the WorldBlu team shares his insights on our energizing and inspiring experience in Nashville:
On a chartered bus in Nashville, surrounded by colorfully-clad nurses and office administrators, I knew I was in for a different sort of experience when the woman next to me found out I was a newbie, leaned closer and assured me: "Everyone remembers their first."
It's not what you think.
In fact, it was the annual conference for the 43,000 employees of DaVita, a Fortune 400 company that specializes in renal care – and, as it turns out, in creating a transformational organizational culture.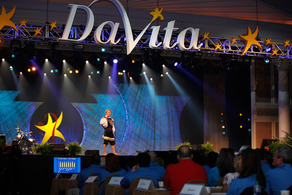 The bus was part of an elaborate plan to ensure that every arrival to the conference felt welcomed and valued. Volunteers were scattered throughout the airport with signs leading us slowly to the bus, where we boarded amidst an expectant, cheerful din. An orientation video provided further clarity of what to expect, although nothing can really prepare you for arriving at a hotel and being greeted by hundreds of red-shirted DaVita employees, a house band playing Jumpin' Jack Flash, and the company's CEO, Kent Thiry, personally greeting – and hugging – each new arrival.
Veteran staffers refer to it as "the DaVita way", and it was on display for the next three days. Yet DaVita's story is not just remarkable for what it is, but what it was, and how it remade itself.
Headquartered in Denver, DaVita was, as recently as 1999, nearly bankrupt. That's when Thiry took the top post and chose to embark on an organization-wide effort to craft a new set of core values and sense of mission, and a work culture of shared responsibility, democratic decision-making, and continuous learning and growth.
"About a third of the staff said, 'OK, that's the fad of the month,' Thiry recalled for the Stanford Business Review. "A third of the room was literally insulted that I would be demeaning them by thinking that they'd fall for that sort of rhetorical flourish. And maybe a third were interested."
But Thiry persisted, so certain was he that a healthy culture helps people "feel an emotional level of trust and mutual commitment" and frees them from the feelings of fear, confusion and mistrust that plague unhealthy work environments.
After years of working at it, DaVita now describes itself as a global village with a Trilogy of Care: "for our patients, our teammates and our world." As DaVita Chief Wisdom Officer Steve Priest explains, "When we choose to become citizens of the DaVita community, we make a decision to engage our head, heart and hands for the greater good of those around us."
That means employees are expected to watch out for each other and work toward the good of the community. It means DaVita's business objectives are always designed to support the village first, and the bottom line second. And it means that what drives each employee has more to do with who they are than what they do. "We say we are a community first and a company second," Thiry said. "That doesn't mean we don't care about profit, but it's a means, not the end."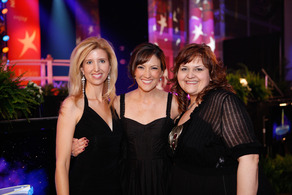 The clarity of this vision is on ubiquitous display at a DaVita conference. Giant banners list the company's mission and core values, alongside personal testimonials from staff, clients and patients that testify to the power of the DaVita way. Thiry also models the values by publicly sharing the results of his own 360-degree performance review – and publicly reflecting on the areas where he sees himself in need of the most improvement.
As one attendee told me, "What makes us special is that our goal is not just to create better workers. We value all aspects of a person – head, heart and hands – and we evaluate people that way as well. That's why our culture is so strong – we share a mission to cultivate healthy, happy people – our patients, our clients, and ourselves – and that is the standard against which we measure our work each year."
Thanks to this clarity of purpose, the dark days of 1999 have given way to annual revenue in excess of $6 billion, alongside a strong commitment to organizational democracy. "A company produces most what it honors most," says Thiry. "And we want a community of citizens, not just employees. You can't create citizens unless you ensure that everyone has a voice and an understanding of how to use it effectively. It really is that simple – and that difficult."
My neighbor was right. Everyone really does remember their first.
DaVita is co-sponsoring WorldBlu LIVE 2013 and generously hosting an additional day of training on May 17, 2013 at their beautiful new offices in downtown Denver.

Learn how to transition your workplace to a democratic culture and build a thriving multi-billion business the day after WorldBlu LIVE. Space is limited to just 50 participants,
so be sure to book your ticket now.

A great example of how the principle of Transparency works in practice comes from WorldBlu-certified Boost New Media.
As a web development company, New Zealand-based Boost New Media is committed to Scrum practices. Visible workspaces are used in Scrum to promote transparency and communication. These visible workspaces, or 'Scrum boards', contain all the work a team is doing on a particular project, and show whether each piece of work is Not Started, In Progress, or Finished.
Each day, the team meets for a 'stand-up', where each person reports in on three things:
What I did yesterday

What I'm doing today

Anything that's standing in my way and preventing me from completing my work.
Stand-ups keep the team focused, ensure problems are raised and solved quickly, and encourage team members to work more closely with each other.
In addition to using Scrum for software and web development projects, they also use Scrum to manage their strategic and business development work. Their Scrum team for this includes their Managing Director, General Manager, Office Manager and Business Development Lead. Their work spans everything from inducting new employees to pitching to clients.
Boost maintain a Scrum board for this work in their main office (which is completely open-plan) and hold a stand-up every morning. All Boost staff can view the Scrum board with their strategic and business development tasks when every they like, and attend our stand-ups if interested.
We are often asked how organizational democracy transfers into different sectors. Here we take a look at The Link School and how the principle of Individual and Collective can be put into practice.
The Link School, a small, private high school based in Buena Vista, Colorado, models the future of education. It uses consensus-based democracy, where all staff as well as students have equal input in core decisions. They believe that in order to maintain a thriving school, it is vital for their community to have a democratic processes.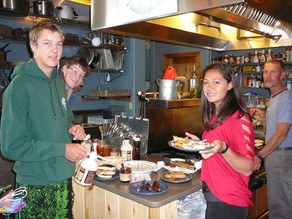 Each member of the school has different responsibilities, thus different needs. Each member of the community also has a voice and a vote. Students can vote on how classes are presented as well. For example, one time they voted to switch from an online program to teacher-based class because students felt they weren't getting enough out of the online course.
At a time when many people around the world are seeking better education models, The Link School offers an alternative that has developed well rounded young people who are ready to engage in democratic workplaces.