Why Freedom Over Fear Wins at Work
By Traci Fenton, Founder + Chief Freedom Evangelist, WorldBlu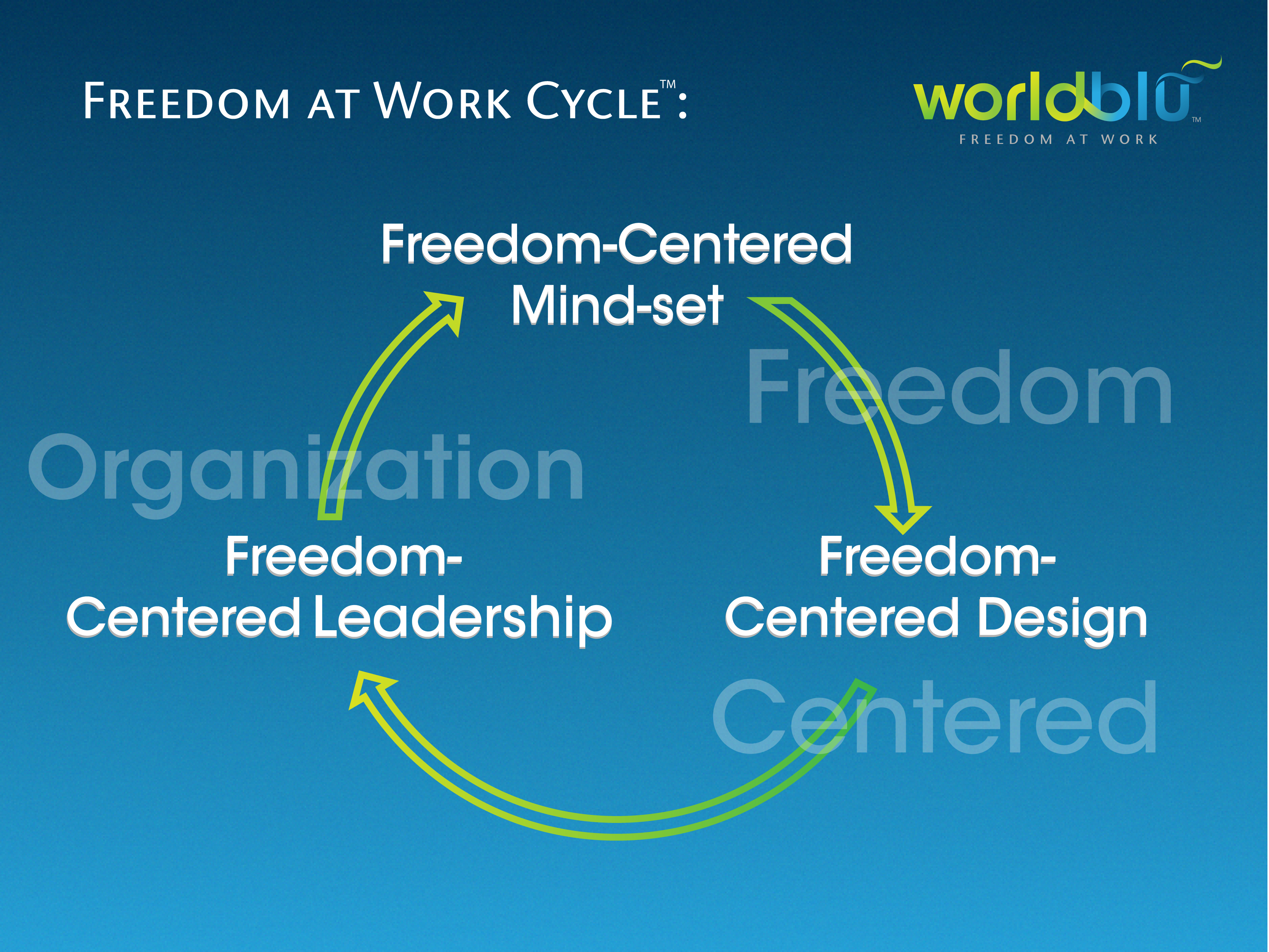 Do you know the number one reason why employees aren't as engaged at work as they could be?

It isn't because they don't like their manager, aren't in the right job or are lazy.

The number one reason is fear.

Yes, fear.

We don't normally label it as fear, but it's at the root of almost all workplace issues, from slow growth to miscommunication, disengagement to stress.

Even the experts agree.

According to the Academy of Management Review, fear — and the silence that results when employees operate within a fear-based culture — is the biggest roadblock to innovation, engagement and growth.

But what exactly makes employees so afraid at work?

According to the research mentioned above, here's a list of employees' top fears:

1. Fear of making a mistake (cited by 30%).

2. Fear of getting fired. (This is not only the fear of getting fired outright, but the fear of appearing less dedicated or vital if they take earned vacation days. The data shows employees left an average of 11 vacation days untaken in 2011).

3. Fear of dealing with difficult customers or clients.

4. Fear of conflict with a manager.

5. Fear of speaking in front of a group.

6. Fear of disagreements with co-workers.

So what exactly eliminates fear at work?

Freedom at work.

At WorldBlu, we've spent over a decade developing an advanced method to take companies out of fear and into freedom at work.

We've used our method with everyone from small to large companies worldwide.

We call it the "Freedom at Work" cycle and it has three main components – freedom-centered mind-set, freedom-centered design and freedom-centered leadership. All three areas operationalized in an organization make it a truly freedom-centered workplace.

No more disengagement.

No more wasting time.

No more multi-million dollar ideas lost.

No more fear.

Our approach boosts the bottom-line and makes your employees a heck of a lot happier as well.

For almost two decades, we've worked with some of the world's most admired and fastest-growing brands, such as Zappos, DaVita, Sparc, Menlo Innovations, NixonMcInnes, Dreamhost and dozens more to help them eliminate fear and create more freedom-centered workplaces.

Our work has been recognized by Fortune, Fast Company, Forbes, The Financial Times, Entrepreneur Magazine, The Christian Science Monitor, The New York Times, the BBC, Inc. Magazine and dozens of other media outlets worldwide.

One of the people we've worked with is Ed Wesley, Director of Organizational Development and Learning at DreamHost, a fast-growing web hosting company based in LA.

Here's what Ed had to say about freedom at work:

Freedom at work has become part of our everyday culture at DreamHost. On a recent employee climate survey, our employees voted working in a freedom-centered company as the most important part of being an employee at DreamHost, second only to receiving a paycheck! Happy employees are engaged employees, and that is what we're after. Working with WorldBlu has taken us to the next level of freedom, but just as importantly, it has connected us to a huge global network of peers who continue to inspire, challenge and support the way we work in new and radical ways.

The methods we've used with companies like DreamHost and dozens more around the world have transformed organizations from teetering on the edge of bankruptcy into high-performing, highly engaged workplaces.

But admittedly, our approach isn't for everyone.

Many companies don't think they have the time or resources to commit to our methods.

Instead, they're more comfortable wasting money paying people to be disengaged and fearful at work rather than actually fixing the problem.

(According to the Gallup Organization, this is costing the US economy alone $450-550 billion a year.)

We understand that's how some people feel and we're ok with that.

Because at WorldBlu, we only want to work with people who are passionately committed to going on a learning journey with us – even if that journey begins with confronting their own fears.

Currently, we're accepting applications for new organizations to join WorldBlu and begin (or deepen) their journey towards more freedom at work.

If this interests you, we invite you to apply now. The deadline is December 15th and we only have a limited number of spaces available.

Feel free to also email me and I'll be in touch.

We look forward to connecting with you!

Yours in freedom,



Inside WorldBlu: WorldBlu's Founder, Traci Fenton,
in Inc. Magazine
WorldBlu's Founder and CEO, Traci Fenton, was recently quoted in Inc. Magazine in an article entitled, "Between Venus and Mars: 7 Traits of True Leaders" by Leigh Buchanan.

Here's the excerpt that features WorldBlu and Traci:

"In the new order of collaborative leadership and team-based everything, the bias is toward soliciting more, and more diverse, perspectives. Employees, needless to say, are down with that. My favorite of the many, many best-places-to-work lists isn't a best-places-to-work list at all. Rather it is WorldBlu's list of the "most democratic companies," which includes such cultural lodestars as Zappos, New Belgium Brewing, and Great Harvest Bread.

Traci Fenton, who founded WorldBlu to promote freedom, accountability, and transparency in the workplace, says democratic businesses tend to be more financially successful and have greater social impact than their bureaucratic counterparts. "People want to have their voices heard," says Fenton. "When you give them that and respect what they have to say, they are more engaged, and that makes them more productive."

Read the full article here.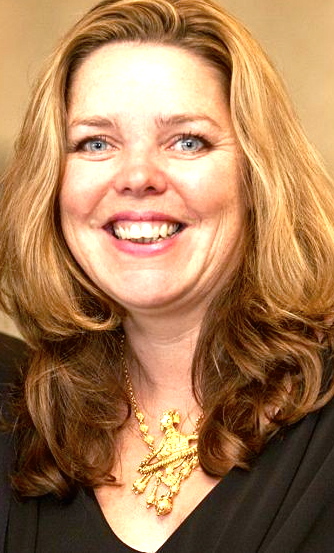 Inside WorldBlu: Consulting Expert Tash Stallard Joins TeamBlu

WorldBlu is delighted to announce that Tash Stallard has now joined the WorldBlu team (aka: TeamBlu!) to help us grow and manage our consulting and executive coaching offerings.

Tash is based in the greater London area and has over 20 years of commercial experience across a range of businesses. Formerly, Tash was CEO of one of the first organizations in the UK to spearhead coaching and championed the introduction of 'coaching cultures' to over 10,000 individuals across 85 organizations. 



Most recently, Tash has dedicated her time to working in the field of conscious leadership. She has first-hand experience in transforming an organization from a fear-based to a freedom-centered multi-million dollar organization. She has worked with cutting-edge brands across the globe.

Tash brings a powerful and refreshing approach to support deep transformation in organizations and individuals with her lightness of touch, sense of fun and depth of challenge. Tash works with clients worldwide.

If you are interested in exploring consulting or executive coaching opportunities with WorldBlu, please contact Tash at natasha@worldblu.com.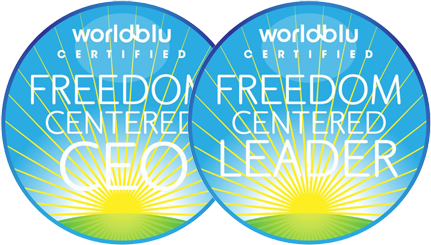 Inside WorldBlu: Become a Certified Freedom-Centered Leader or CEO

The world is changing, and with it comes a demand for a new style of leadership – one based on freedom rather than fear and control.

For nearly two decades, WorldBlu has been working with the freedom-centered leaders worldwide pioneering this new model.

Now, based on extensive research and real-world experience, we've developed a groundbreaking new leadership program pairing experiential learning with gamification principles to cultivate the mind-set, skills and attributes needed to develop world-class, freedom-centered leaders and CEOs.

It's called the WorldBlu Freedom-Centered Leader™ and the Freedom-Centered CEO™ program.

We believe anyone, regardless of title or position, can become a certified freedom-centered leader and we invite you to apply.

This program is available to any individual committed to making a difference in the world by embarking on a meaningful and transformational leadership journey.

The deadline to apply is February 1, 2014 and space is limited. Learn more and download a sample of the program's experiential activities here.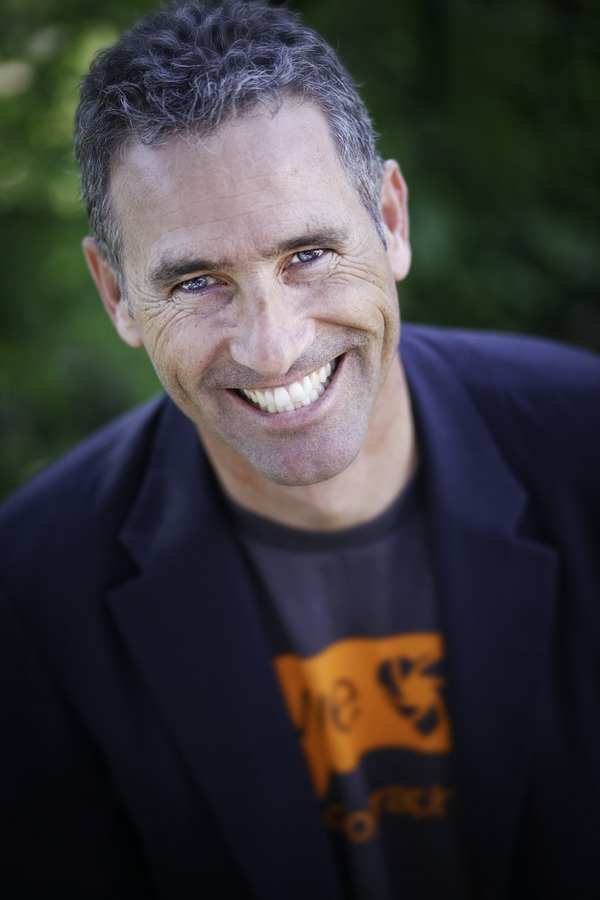 Member Spotlight: DreamHost's CEO, Simon Anderson Talks with the New York Times About a Culture of 'Shameless Honesty'

DreamHost, a Web hosting provider and domain name registrar as well as a six-time WorldBlu-certified democratic workplace, recently had their CEO and their freedom-centered culture featured in the New York Times' prestigious "Corner Office" column.

In the article, Simon talks candidly about being voted in as CEO, the merits of practicing 'shameless honesty" and what inspires him to be a freedom-centered CEO:

Here's an excerpt from the New York Time's article, "Simon Anderson, on Creating a Culture of Shameless Honesty" by Adam Bryant.

Q. You became C.E.O. through an unusual process — you were elected in a vote by all the employees. How did that play out?

A. It all started when I got a call from an executive recruiter. I was a chief marketing officer at another firm, and the recruiter said, "You should really look at this company." It was founded by four undergrads and they'd grown it to about 100 employees, without taking any outside investment. They wanted to bring in an outside C.E.O. to help take the company to the next level.

When they told me I was on the short list of candidates, that's when they sprung on me that there was going to be an election. At first I was surprised, but I leaned into it and I said: "O.K., no worries. Let's go ahead." All of the team members whittled down a list of questions to come up with the top 12 that they wanted to ask each candidate in a town hall setting. I didn't know what they were ahead of time. One of them was around my attitude toward freedom of speech. Another was about my upbringing in Australia, and how that had shaped my perspective on jobs I've had."

Read the full article here.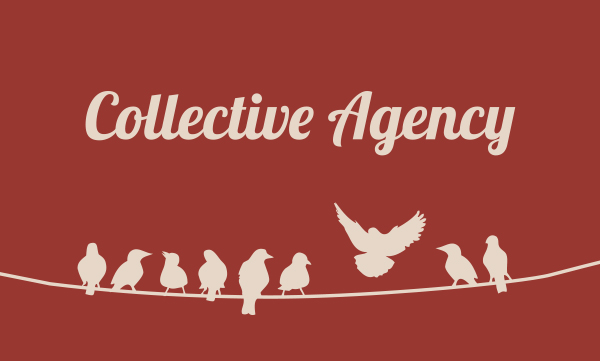 Member Spotlight: Collective Agency Wins for Top Practices in Freedom at Work

Earlier this year at WorldBlu LIVE we presented 10 Top Practice Awards at our Night of Honor in Denver. These practices were voted on by the WorldBlu community for demonstrating excellence in operationalizing the WorldBlu 10 Principles of Organizational Democracy.

Collective Agency, a co-working organization located in Old Town, Portland, US, picked up not one but two awards at the WorldBlu Night of Honor.


The first award was for their practice in Dialogue + Listening. Collective Agency practices Dialogue + Listening by holding 'Lightning Talks.' Ten different member-owners at Collective Agency suggested these talks. As a result, every Wednesday at 2:00 pm select members do mini-TED Talks lasting 5-10 minutes each. Conversations happen as a result. Members start talking, become friends, offer advice, and sometimes recruit each other to work on other projects. Photos get shared. Referrals get made. Mentoring happens. Members learn what each one cares about and initiate new collaborations as a result.

Their second award was for their practice of the democratic principle of Fairness + Dignity. They practice this principle through a two-house democratic system, embodying both checks and balances. Members clarify their diverse needs and desires during weekly "civics meetings." Members say what they want and if two-thirds of the members and two-thirds of the elected council vote yes, then the council makes it happen.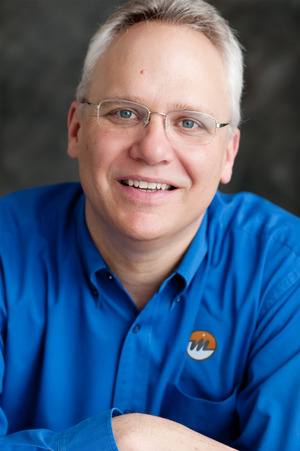 Member Spotlight: Menlo Innovation's CEO, Rich Sheridan, on NPR about the 'Bossless Office'

Menlo Innovations CEO, Rich Sheridan, was recently featured on NPR in a show entitled, "Inside The 'Bossless' Office, Where The Team Takes Charge." Menlo Innovations, which is based in Ann Arbor, Michigan, is a software development company with a vision to end human suffering as it relates to technology. Menlo Innovations is also a five-time WorldBlu certified democratic company.
Menlo Innovations was also featured in a New York Magazine article entitled, "The Boss Stops Here."
Rich Sheridan's new book, Joy, Inc.: How We Built a Workplace People Love takes you inside Menlo Innovations and their freedom-centered culture.

The book comes out December 26th. We strongly encourage you to pre-order your copy here.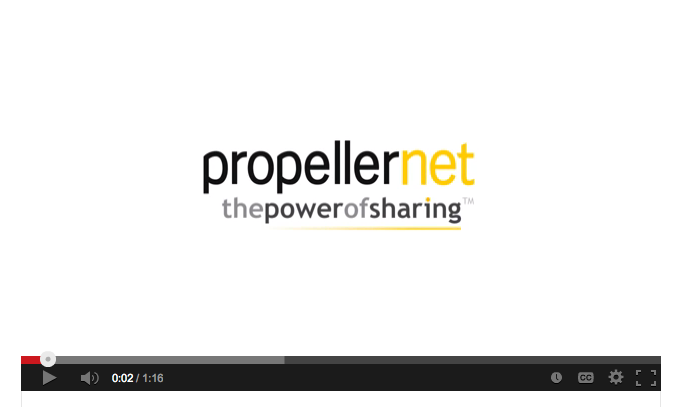 Member Spotlight: Propellernet Makes Their Employees' Dreams Come True with 'Dream Balls'

Propellernet, WorldBlu-certified democratic organization based in Brighton, UK, is a search marketing and social media agency that practices freedom at work in some rather fun and innovative ways. One of their best practices is granting employees their dreams when the organization hits their financial targets.

Within the first six weeks of this year, Propellernet hit all their financial targets, so they were able to grant a few more dreams to employees. One of their employees recently realized his dream to bicycle across Africa.

Check out the video to see how dreams are granted at Propellernet.

A special thanks as well to Nikki Gatenby, Managing Director, and the entire Propellernet team for hosting the September WorldBlu meet-up at their headquarters in Brighton!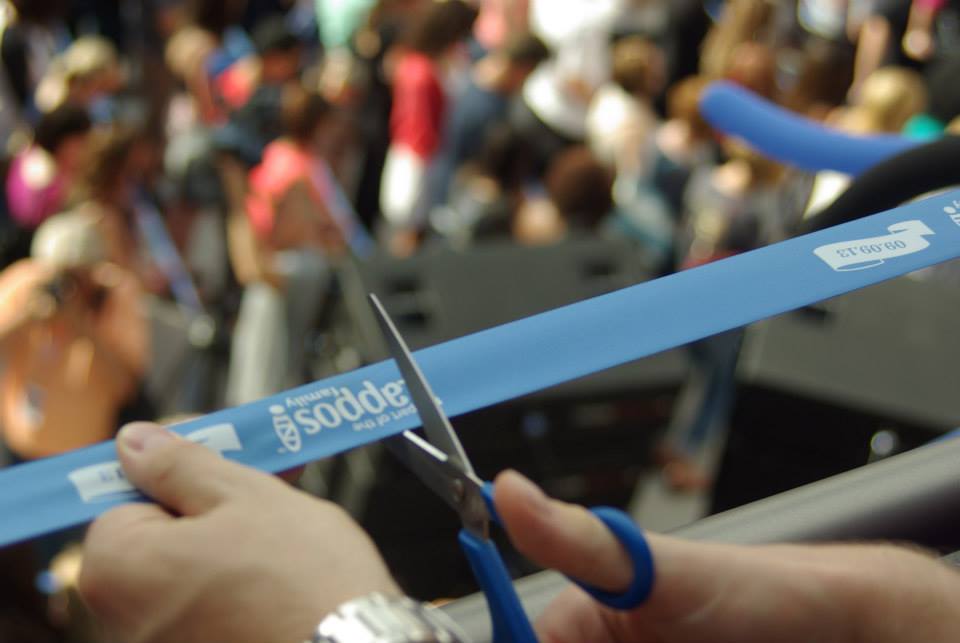 Member Spotlight: Zappos Opens New Downtown Headquarters

WorldBlu-certified member Zappos opened their new downtown headquarters just a few weeks ago. Imagine 1,500 + Zappos employees each armed with a pair of scissors and voices screaming as if they were at a rock concert and you have the ingredients for the largest ribbon cutting ceremony in history!

The ceremony was the culmination of years of hard work to move employees into the heart of Downtown Las Vegas, spurring the regeneration of the downtown community and attracting business from all over the US. Congratulations Zappos!

Zappos was also recently featured in an article in the Guardian entitled, "Happiness: the next big business metric?"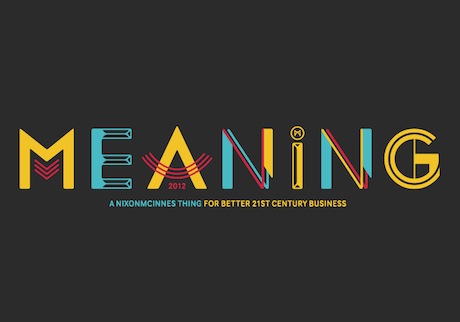 Member Spotlight: NixonMcInnes to Host 'Meaning' Conference

WorldBlu-certified member NixonMcInnes, a social business consultancy have created the Meaning conference as a gathering point for people who believe business needs to change in order to be fit for the 21st century.

The conference, which takes place November 8th in Brighton, UK, brings together an international guest list of speakers who see the world differently and are taking concrete steps to make significant things happen.

Join WorldBlu and 300 other like-minded people in taking time to think about the future and how we can be part of creating a better one. Last year's event was truly inspiring. Speaker topics ranged from organizational design to happiness to sustainability. Tickets are limited and are selling fast so get yours here.

NixonMcInnes was also featured in the Guardian article entitled, "Happiness: the next big business metric?"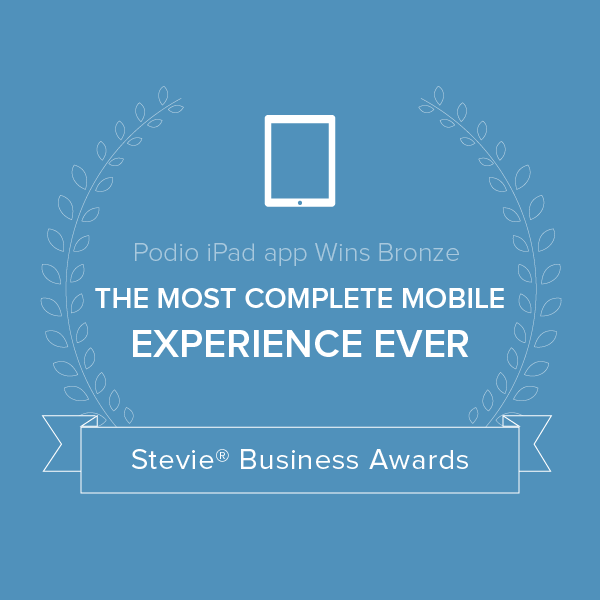 Member and TeamBlu Highlights:
>> Congratulations to WorldBlu-certified member Podio -- After competing with entries from more than 50 nations, the Podio for iPad app has won the bronze medal at The Stevie Awards for "the most complete mobile experience ever."

>> WorldBlu-certified members AIESEC and NixonMcInnes came together in Egypt in August at AIESEC's Youth to Business Conference, a one day gathering for more than 800 of the world's smartest young leaders. It was an epic event for many reasons, not only was it the organization's largest ever gathering and its 65 year anniversary, it took place in Sharm el Sheikh, at a difficult time in Egypt's own history. NixonMcInnes' Max St. John facilitated the event. You can read his blog post here where he reflects on his experience.

>> WorldBlu's Chief Community Evangelist, Miranda Ash and Chief of Consulting + Coaching, Tash Stallard, recently teamed up with FuseBox Amp, a project in conjunction with Wired Sussex that works with entrepreneurs to radically transform their companies.
Miranda and Tash worked with nine entrepreneurs teaching them how to build freedom-centered organizations from the ground up. The group was energetic, open-minded and ambitious. Miranda and Tash will be continuing to support the group as mentors over the coming months. A big thanks to our friend Tom Nixon (Co-founder of NixonMcInnes) for inviting us.