In This Issue

♦ What's New

♦ Of Special Interest

♦ Event Listings
♦ Queen's College Baroque Opera Workshop
♦ Repast
♦ Abigail Karr
♦ ARTEK Series
♦ Sonnambula
♦ Keith Underwood and Trevor Stephenson
♦ Well-Tuned Words
♦ Sebastian Chamber Players
♦ Lianna Levine and Kristin Leitterman
♦ St. Bartholomew's Choir
♦ L'Orchestre des Portes Rouges
♦ Siren Baroque
♦ TENET
♦ ARTEK
♦ Canticum Novum
♦ Other events
Useful Links


Disabled Access Info

Find out how to include your event in Notes on the Scene

Find us on the web...




What's New at GEMS...


Since its founding in 1998 by Gwendolyn Toth and ARTEK, the "Midtown Concerts" series of weekly, free, short early music concerts at mid-day has become a staple of New York's concert scene, drawing an average of 100 connoisseurs to each performance.

GEMS is proud and pleased to have been asked by Gwen and ARTEK to assume the management and production of this venerable series beginning with the 2012-2013 season. Pastor Gregory Fryer and the congregation of Immanuel Lutheran Church on Lexington Avenue at 88th Street have pledged to continue their generous support of the early music community by making their beautiful sanctuary available to Midtown Concerts at no charge.

Concerts are held every Wednesday at 1:15 and last about 35 minutes. Visit the Midtown Concerts website for full details. Performances are free; no tickets are required. Free-will donations at the door are gratefully accepted.
Of Special Interest
The schedule of concerts in today's newsletter is mind-boggling: the greatest composers including Monteverdi, Dowland, Purcell, Handel, Bach, and Haydn, brought to life by many of our city's most exciting and accomplished artists and ensembles, both established and new (including Abigail Karr's Juilliard graduation recital-- welcome to "the scene" Abigail!). You will not be disappointed at any of the fifteen (15!) events.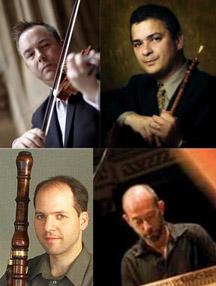 But wait... there's more! Players of historical winds are outnumbered by the string and keyboard players, but you have a rare chance to hear two of the world's finest double-reed artists in a chamber music recital: Gonzalo Ruiz, oboe, and Dominic Teresi, bassoon. They'll be joined by fellow Juilliard Historical Performance faculty members Robert Mealy, violin, and Kenneth Weiss, harpsichord, on Saturday, April 28 at 8 pm, in a program of J.S. and C.P.E. Bach, Handel, Telemann, and Zelenka. The concert is part of the Salon/Sanctuary series, a project of GEMS.

Join us at the Abigail Adams Smith Auditorium on East 61st Street, hear some great music, and meet these distinguished artists at the post-concert reception. Details and tickets here.
[Back to the top]
Event Listings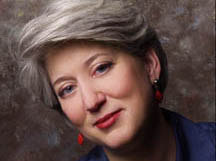 Queens College Baroque Opera Workshop
A one-week, intensive training program in baroque opera for singers, continuo players, and string players culminating in a performance of Luigi Rossi's Orfeo with comic scenes directed by Commedia dell'Arte specialist, Antonio Fava.
Christa Patton and David Ronis, co-directors
Ellen Hargis, baroque vocal style specialist
Antonio Fava, Commedia dell'Arte
Dongmyung Ahn, baroque string instructor; Arthur Haas, harpsichord;
Pat O'Brien, lute; Gary Wedow, musical coaching


Application Deadline: April 10, 2012
Tuition: Singers: $650; Auditors: $60 per day
Click here for application info
Click here for special events, concerts, and lectures
Repast Baroque Ensemble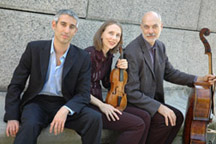 Inspiring Bach
Repast puts Bach in context by exploring the generation of German composers before Bach. Works by Dietrich Buxtehude, Johann Philipp Krieger and their contemporaries.
Thursday, April 12 at 8 pm Tickets: $12-$25
Baruch Performing Arts Center

, 55 Lexington Avenue at 25th Street

(entrance between Lex & 3rd Ave.)

, Manhattan

Click here for full details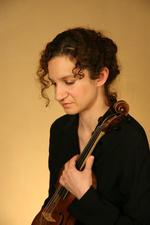 Abigail Karr
, baroque violin
with Elliot Figg,
harpsichord
;
Leonhard Bartussek and Paul Dwyer,
cello
;
Vita Wallace,
violin
; and Kyle Miller,
viol
Works by Jean-Marie Leclair, Franz Joseph Haydn, Johann Sebastian Bach and Pietro Antonio Locatelli
Tuesday, April 17 at 8 pm
Admission: FREE
Morse Hall, The Juilliard School
, West 65th Street between Broadway and Amsterdam, Manhattan
Email for more info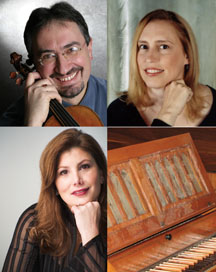 The Art of the Early Keyboard Series presents




Gwendolyn Toth

, fortepiano;

Enrico Gatti (Italy)

, violin; and

Laura Heimes

, soprano
Haydn and Mozart
Violin sonatas by Mozart and Haydn, and Haydn's dramatic cantata Arianna a Naxos

Thursday, April 19 at 8 pm Tickets: $15-$25
Immanuel Lutheran Church, 122 East 88th Street (at Lexington Avenue), Manhattan

Click here for full details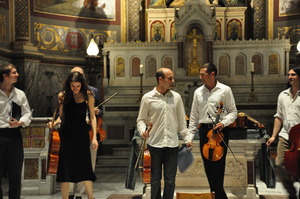 Sonnabula




Simon Ives & 17th-century Consort Music from England's Golden Age


Previously unperformed works of Simon Ives (1600-1662), an overlooked master of the Golden Age of English consort music

Thursday, April 19 at 8 pm Tickets: $10-$25
Park Avenue Christian Church, 1010 Park Avenue (at East 85th Street), Manhattan

Click here for full details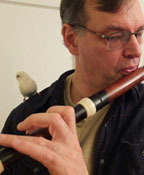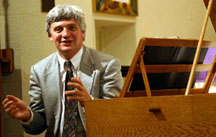 Keith Underwood, baroque flute and Trevor Stephenson, harpsichord
Bach Sonatas for Flute & Harpsichord:
C major BWV 1033, E minor BWV 1034
E-flat major BWV 1031, B minor BWV 1030

Friday, April 20 at 7:30 pm
Tickets: $15-$20
Church of the Transfiguration, "The Little Church Around the Corner", One East 29th Street between Fifth & Madison Avenues, Manhattan
Sunday, April 22 at 3 pm Tickets: $15-$20
St. Bartholomew's Church—Chapel, 325 Park Avenue, Manhattan

Click here for full details or call 608-238-6092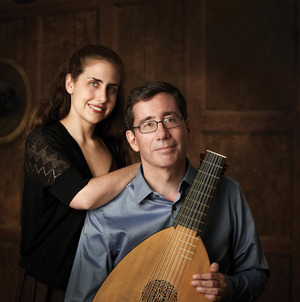 Music at Morris-Jumel presents


Well-Tuned Words


Amanda Sidebottom, soprano; Erik Ryding, lute
The Dowland-Campion Connection
Songs by three of the finest lute-song composers in the age of Shakespeare: John Dowland, his friend Thomas Campion, and John Danyel

Saturday, April 21 at 4 pm Tickets: $20-$25 (reservations required)


Morris-Jumel Mansion, 65 Jumel Terrace, Manhattan


Click here for full details or call 212-923-8008
[Back to the top]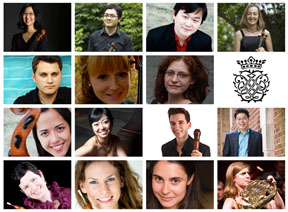 Sebastian Chamber Players
The Birth of the Classical Symphony
Featuring works by C. P. E. and J. C. Bach, Johann and Carl Stamitz, and Joseph and Michael Haydn

Saturday, April 21 at 7:30 pm Tickets: $10-$15
All Angels' Episcopal Church, 251 West 80th Street (between Broadway and West End Avenue), Manhattan

Click here for full details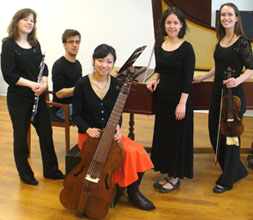 Lianna Levine, soprano; Kristin Leitterman, oboe; Kristina Giles, violin; Wen Yang, viola da gamba; Jonathan Breit,
harpsichord


Love Transformed
:
Baroque Chamber Music for Voice and Oboe
Featuring Handel's
Mi Palpita Il Cor
and Boismortier's
Acteón
, alongside pieces by Bach and Purcell
Sunday, April 22 at 3 pm Tickets: $10 suggested donation
Congregation Shaare Zedek, 212 West 93rd Street, Manhattan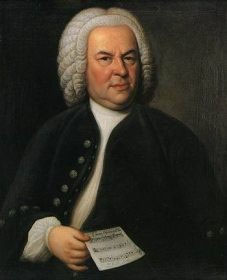 Great Music at St. Bart's presents
St. Bartholomew's Choir
Bach's Magnificat and Easter Oratorio
accompanied by an orchestra of period instruments

Tuesday, April 24 at 7:30 pm Tickets: $15-$100
St. Bartholomew's Church, 325 Park Ave at 51st Street, Manhattan



Click here for full details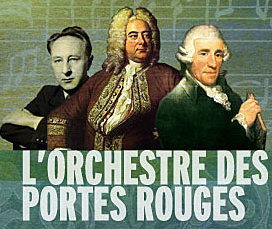 L'Orchestre des Portes Rouges
Works of Handel, Haydn, Boyce and Martinu for Organ, Harpsichord and Orchestra
Stephen Simon, conductor; Elaine Comparone, harpsichord;
David Enlow, organ

Tuesday, April 24 at 8 pm Tickets: $15-$25
20% off for GEMS subscribers; use code GEMSNY
Church of the Resurrection, 119 East 74th Street, Manhattan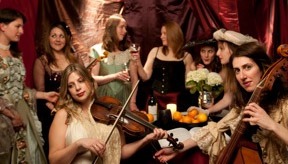 Siren Baroque
Counter Culture
with guest Katie Rietman, baroque cello
A celebration of the firey rhythms and sensuous melodies that arose from a unique cultural exchange between Spain and Italy in the 18th century.
Friday, April 27 at 8 pm Tickets: $15-$25
Tenth Church of Christ, Scientist, 171 Macdougal Street (between Fifth and Sixth Avenues), Manhattan
Click here for full details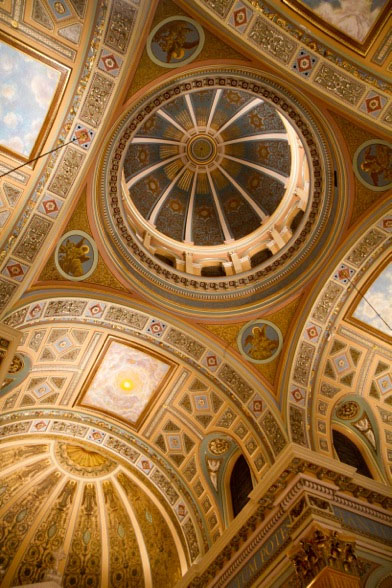 Five Boroughs Music Festival and TENET present




TENET, New York Polyphony, and Dark Horse Consort


Gabrieli @ 400


Music for eight singers, brass and continuo honoring the Venetian master Giovanni Gabrieli in the 400th anniversary year of his death



Friday, April 27 at 7 pm Tickets: $15-$25
St. Ann's and the Holy Trinity, 157 Montague Street, Brooklyn
Saturday, April 28 at 7 pm Tickets: $20-$50
St. Ignatius of Antioch, 552 West End Avenue at 87th Street, Manhattan

Click here for full details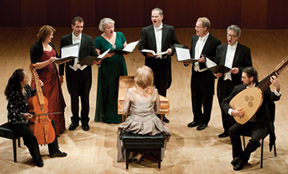 ARTEK


Madrigals, Book IV of Claudio Monteverdi
ARTEK continues its journey presenting the entire works of Claudio Monteverdi with a performance of the complete Madrigals from Book IV

Sunday, April 29 at 4 pm Tickets: $10-$40
Corpus Christi Church, 529 West 121st Street, Manhattan

Canticum Novum Singers
Bach: Mass in B Minor
Harold Rosenbaum, conductor
Tiffany Rosenquist de la Torre, soprano
Meg Bragle, mezzo-soprano
Steven Caldicott Wilson, tenor
Jesse Blumberg, baritone
and the Artemis Chamber Ensemble

Saturday, May 19 at 8 pm Tickets: $35-$50
The Church of Saint Jean Baptiste, 184 East 76th Street, Manhattan

Click here for full details
[Back to the top]
Other Upcoming Events... (click on the date for more info)

Saturday, May 5 at 8 pm - Parthenia with Sarah Cunningham, Picture Ray Studio, NYC

SAVE THE DATES!
Fall, 2012 - GEMS Fifth Anniversary events