In This Issue

♦ What's New

♦ Of Special Interest

♦ Event Listings
♦ Asteria
♦ Gwendolyn Toth
♦ Amuse
♦ Sinfonia New York
♦ Vilas Baroque
♦ EMA Baroque Performance Competition
♦ ARTEK
♦ Guild for Early Music
♦ Musica Viva of New York
♦ Choir of St. Luke in the Fields
♦ Canticum Novum
♦ Other events
Useful Links


Disabled Access Info

Find out how to include your event in Notes on the Scene

Find us on the web...




What's New at GEMS...



Midtown Concerts, the annual series of FREE weekly mini-concerts of early music, gets underway at 1:15 pm on Thursday, October 11, at Saint Peter's Church on Lexington Avenue at 54th Street (Citigroup Center). NOTE the new venue and day.

The series was founded by ARTEK director Gwendolyn Toth in 1998. After fifteen years of managing the series, Gwen was ready to transfer the project to a service organization like GEMS. It's a perfect fit with our mission, as the series is intended to showcase a wide variety of early music ensembles and educate as well as entertain the general public. The celebrations surrounding our fifth anniversary year will focus new attention on the expanded series on Thursdays in a beautiful new venue.

We'll be adding a new section to Notes on the Scene beginning with the next issue on October 4 listing the upcoming Midtown Concerts performances. A printed brochure is being mailed next week-- if you do not receive one by October 11, please email us and we will mail one to you. We're also creating a new website, www.midtownconcerts.org, which should be available within the next few days.
Of Special Interest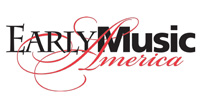 GEMS is pleased to support the efforts of Early Music America (EMA, the national service organization for early music) by presenting the EMA Baroque Performance Competition finalists' concert on Wednesday evening, October 10. The Competition offers New Yorkers an unusual opportunity to hear, in one evening, six of the most promising new young groups from around North America.

The finalists were selected from a pool of applicants by an independent panel of three judges. Each ensemble will each present a 20- to 30-minute live performance. The Grand Prize winner will be selected after the concert by a panel of five judges, selected by EMA: Andrew Appel, harpsichord (New York, NY); Judith Malafronte, mezzo-soprano (Redding, CT); Sandra Miller, Baroque flute (New York, NY); Michael McCraw, Baroque bassoon (Bloomington, IN); and Rachel Barton Pine, violin (Chicago, IL). Members of the audience will also have the opportunity to vote for their favorite ensemble at the end of the competition.

From the beginning, there have been close connections between the national organization and the New York community. EMA was founded in New York City, and many New Yorkers, including Valerie Horst, Robert Mealy, Sandra Miller, Larry Sutter, and GEMS Executive Director Gene Murrow, have served on the EMA Board of Directors.
[Back to the top]
Event Listings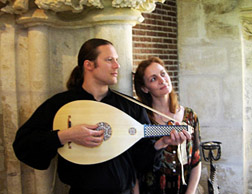 Bargemusic's There and Then series presents
Asteria
The body departs but the heart remains with you
Arthurian romance and courtly song in the latter Middle Ages

Sunday, September 23 at 2 pm Tickets: $15-$35
Bargemusic, Fulton Ferry Landing near the Brooklyn Bridge, Manhattan

Click here for full details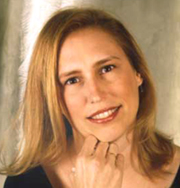 The Art of the Early Keyboard Series presents
Gwendolyn Toth, organ
Scheidemann to Bach: The Baroque Organ

Thursday, September 27 at 8 pm Tickets: $15-$25
Holy Trinity Lutheran Church, 3 West 65th Street at Central Park West, Manhattan

Click here for full details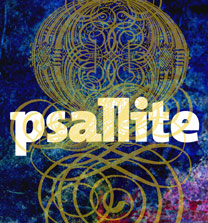 Amuse Singers
Psallite!
A celebration of psalms with organ & percussion
David Rosenmeyer, music director

Saturday, September 29 at 7:30 pm Tickets: $15-$25
St. Ignatius of Antioch Episcopal Church, 552 West End Avenue at West 87th Street, Manhattan

Click here for full details
GEMS presents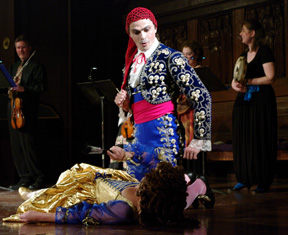 Sinfonia New York &
the Fifth Anniversary Gala Reception
The Art & Ecstasy of the Chaconne

Thursday, October 4 at 7:30 pm Tickets: $40-$125
New York Society for Ethical Culture, 2 West 64th Street (at Central Park West), Manhattan

Click here for full details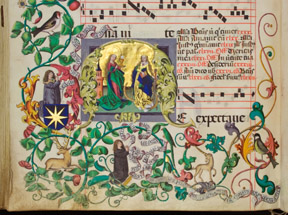 Vilas Baroque
From Bohemian Lands: Works of Zelenka and Biber
Featuring soprano Kathleen Flynn and baroque violinists Beth Wenstrom, Tatiana Daubek and Jude Ziliak

Monday, October 8 at 7 pm
Admission: $20 Suggested Donation
Most Holy Redeemer Parish, 173 East Third Street (between Avenues A and B), Manhattan

Click here for full details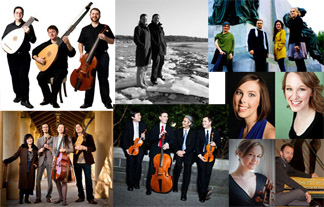 GEMS presents
Early Music America's Baroque Performance Competition
Agave Baroque, Ostraka, The Sebastians, Pallade Musica, Les Sirènes, and Zweikampf

Wednesday, October 10 at 7 pm
Tickets: $10-$20
Corpus Christi Church, 529 West 121st Street (between Broadway and Amsterdam), Manhattan

Click here for full details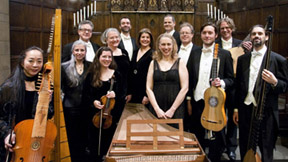 ARTEK
Laudate Dominum:
Music from Monteverdi's Selva Morale, Venice, 1641

Friday, October 12 at 8 pm Tickets: $10-$40
St. Ignatius of Antioch Episcopal Church, 552 West End Avenue at West 87th Street, Manhattan

Click here for full details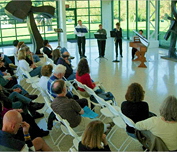 Grounds For Sculpture presents
The 8th Annual Guild for Early Music
Enjoy 15 ensembles, both vocal and instrumental, playing music in the 42-acre sculpture park and arboretum

Sunday, October 14, 12 to 5:30 pm Tickets: Free-$12
Grounds For Sculpture, 126 Sculptor's Way, Hamilton, NJ

Click here for full details
Click here for directions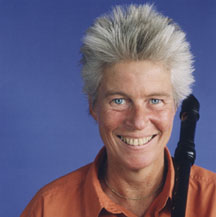 Musica Viva of New York
Telemann and Sammartini Concerti
Baroque Cantatas
Full choir with baroque orchestra
Marion Verbruggen, recorder

Sunday, October 28 at 5 pm Tickets: $30
All Souls Church, 1157 Lexington Avenue at 80th Street, Manhattan

Click here for full details or call 212-794-3646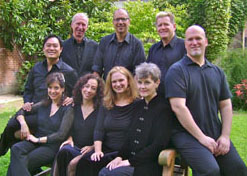 Concerts at St. Luke's - 14th Season!
November 1, December 6, January 31, March 14, April 25
All concerts at 8 pm, lectures at 7 pm
Season ticket (5 concerts): $135
Individual tickets: $15-$35
Church of St. Luke in the Fields, 487 Hudson Street (just south of Christopher Street), Manhattan

Order tickets here or mail check to church
Click here for full details or call 212-414-9419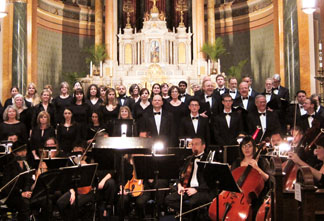 Canticum Novum
J.S. Bach:
Weihnachts-Oratorium (Christmas Oratorio) - Complete
with the Artemis Chamber Ensemble and soloists

Friday, December 14 at 8 pm Tickets: $40-$60
The Church of Saint Jean Baptiste, 184 East 76th Street (at Lexington Avenue)

Click here for full details
[Back to the top]
Other Upcoming Events... (click on the date for more info)

Friday, September 21 at 8 pm - Sonnambula Viol Consort, Church of St. Luke in the Fields, NYC

Saturday, September 22 at 7:30 pm - Sebastian Chamber Players, All Angels' Episcopal Church, NYC

Saturday, September 22 at 7:30 pm - Khorikos, St. Anthony's Shrine, NYC

Thursday, October 11 at 1:15 pm - Weekly free Midtown Concerts series begins at Saint Peter's Lutheran Church, NYC

Friday, November 9 at 7 pm - GEMAS – Early Music of the Americas inaugural concert with Paul O'Dette, Americas Society, NYC

Thursday, December 27 at 7:30 pm - Parthenia with Julianne Baird, Trinity Church, NYC

Saturday, December 29 at 3 pm - A Christmas Concert for all Ages with Sinfonia New York, Trinity Church, NYC

January 11-13 and 18-20, 2013 at 1 pm and 3 pm, The Play of Daniel, The Cloisters, NYC