Published 1st and 3rd Thursdays of every month to over 6,700 subscribers. ♦ Naomi Morse, Editor
Gotham Early Music Scene, Inc., New York, New York ♦ August 7, 2014
In This Issue

♦ What's New

♦ Of Special Interest

♦ Event Listings
♦ Opera Feroce
♦ Lucine Musaelian
♦ 4X4 Baroque Festival

♦ Midtown Concerts
♦ Other events
Useful Links


Disabled Access Info

Find out how to include your event in Notes on the Scene

Find us on the web...




Survey

Thanks to everyone who completed our survey about this newsletter and some proposed changes and enhancements. It's not too late to add your voice and ideas, and we are taking all of your comments into careful consideration. If you have not already done so, please consider spending less than 5 minutes to participate here.

Midtown Concerts 2014-2015 Season announced

We are very excited about the new season of Midtown Concerts. Once again the series features many of New York's most celebrated ensembles and artists, some exciting new and emerging groups, and even some ensembles from abroad who will be in New York for other concerts. All the concerts are free, and held in the acoustically and architecturally superb Chapel at St. Bart's Church, right next door to the Waldorf Astoria Hotel on Park Ave. The schedule of 34 (!) concerts has been set for the whole season. See the section below for more details.
Of Special Interest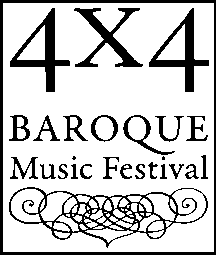 The popular 4X4 Baroque Festival returns in a NEW PLACE and at a NEW TIME. The series of four concerts under the directorship of Avi Stein moves to September 11-14 and downtown to St. Paul's Chapel. See details below.
Avi was recently appointed Associate Organist and Choirmaster of Trinity Wall Street Church. He'll be working with Julian Wachner and making important contributions to Trinity's outstanding early music program. I know our readers join us in offering our congratulations and best wishes.
[Back to the top]
Event Listings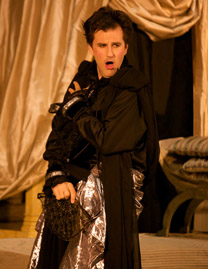 Opera Feroce
Amor & Psyche
The innovative, daring and seriously fun miniature baroque opera company presenst its signature work, a fast-paced and whimsical tale of love, loss, reconciliation and jealous in-laws.

Monday and Tuesday, August 11 and 12, at 7:30 pm
Tickets: $15-$20
The Blue Building, 222 East 46th Street (between 2nd and 3rd Avenues), Manhattan

Click here for full details or call 800-838-3006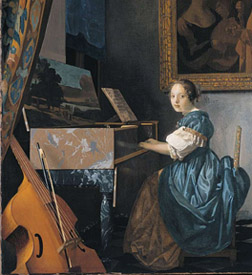 Lucine Musaelian,
viola da gamba
&
Joyce Chen,
harpsichord
Baroque and Before
Gems of the Baroque and Renaissance eras, including works by Marin Marais, Georg-Philipp Telemann, Jean-Philippe Rameau, and Diego Ortiz.

Saturday, August 30 at 5 pm Tickets: FREE


Reception to follow concert with delicious Armenian food!


St Illuminator's Cathedral, 221 East 27th Street (between 2nd and 3rd Avenues), Manhattan

Email for full details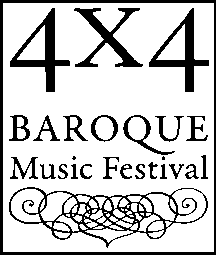 4x4 Festival
Four concerts of baroque music



Thursday, September 11 at 7 pm -

The Grand Overture
Orchestral suites by Bach and his contemporaries


Friday, September 12 at 7 pm -

Zimmerman's Coffeehouse
Chamber music by Bach, Handel, Zelenka and others


Saturday, September 13 at 7 pm

- Concerts Spirituels
Chamber music by Rameau, Marais and Clerambault


Sunday, September 14 at 4 pm -

From Darkness to Light
Cantatas of J. S. Bach

All Concerts:
Free admission, suggested donation $20
St. Paul's Chapel, 209 Broadway at Fulton, Manhattan (NEW VENUE!)

Click here for full details
[Back to the top]

Midtown Concerts
Chapel at St. Bartholomew's Church
325 Park Avenue at 51st Street
Manhattan


Thursdays at 1:15 pm starting October 2, 2014



Announcing the 2014-2015 Season of Midtown Concerts!

We are excited to bring you a great season with some fantastic new ensembles, and some old favorites too. The season starts on October 2 at 1:15pm with a concert by Abendmusik with music from Poland's Golden Age. Click here to see this season's concert schedule.

Other Upcoming Events... (click on the date for more info)

August 8, 9, 16 & 23 at 8 pm, August 10 at 2 pm, August 18 at 7:30 pm - dell'Arte Opera Ensemble
with The Sebastians, The East 13th Street Theatre, NYC