Published 1st and 3rd Thursdays of every month to over 6,300 subscribers. ♦ Naomi Morse, Editor
Gotham Early Music Scene, Inc., New York, New York ♦ August 2, 2012
In This Issue

♦ Build our Audiences

♦ Event Listings
♦ ALBA
♦ New York Baroque Incorporated
♦ 4X4 Baroque Festival
♦ Other events
Useful Links


Disabled Access Info

Find out how to include your event in Notes on the Scene

Find us on the web...




HELP US REACH OUT

We're fortunate to have so much early music activity in New York: venerable and emerging ensembles, dedicated presenters, stellar artists, effective educational programs. But all of it will diminish, if not collapse, if the audience isn't there.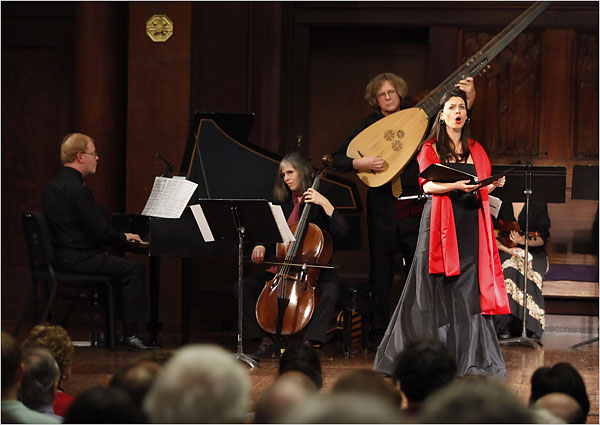 One of the specific objectives of our Fifth Anniversary celebrations is to introduce new patrons to our beloved genre. That's why we're kicking things off on October 4th with a repeat of our engaging "Art & Ecstasy of the Chaconne" program. It's a varied, entertaining, astonishing, enriching evening-- with music, song, and dance-- and a strong intellectual and thematic underpinning. No, it probably won't appeal to the typical NASCAR or NFL fan, but we're hoping it will attract folks who enjoy "mainstream" opera, symphonic repertoire, chamber music, world music, jazz...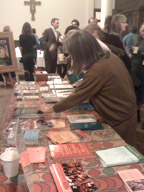 WE NEED YOUR HELP. Invite a friend or two to join you at this concert. The ticket price ($40) is less than that of an obstructed-view seat at the Met. We'll have a large array of literature and brochures from other early music ensembles and presenters on hand so that those who get hooked will know where to go to enjoy and support the work of our colleagues in the coming season.

Tickets are on sale now. But, as you've heard many times before, "the income from ticket sales does not cover the cost of presenting live classical music." Please consider purchasing tickets to the gala reception ($125 includes concert ticket) or becoming a Sponsor of our 5th anniversary at the Sapphire ($500) to Diamond level ($10,000). Sponsorships include two tickets to the concert and gala. Be a GEM! Order tickets here.

Thank you! We hope to see you there.
Event Listings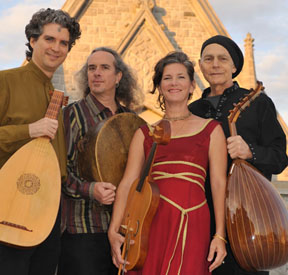 Bargemusic's There and Then Series presents
ALBA
with guest Rami Al Aasser, percussion and voice
Journey the Ancient Seas! Music of Early Spain and beyond...
Haunting melodies and dynamic rhythms of the Iberian peninsula as well as music from its Middle-Eastern and European neighbors

Saturday, August 4 at 8 pm Tickets: $15-$35
Bargemusic, Fulton Ferry Landing (near the Brooklyn Bridge), Brooklyn

Click here for full details
Click here for tickets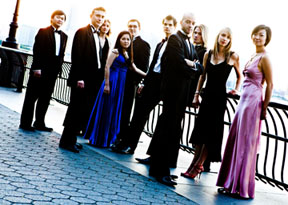 New York Baroque Incorporated


The Red Priest at the Red Fish
The program focuses on Antonio Vivaldi just as an opera has been discovered, and as a major motion picture about his dramatic life is under way

Sunday, August 19 at 7:30 pm (doors at 6:30)
Tickets: $15
(Le) Poisson Rouge, 158 Bleecker Street (between Thompson and Sullivan Streets), Manhattan

Click here for full details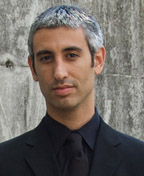 4X4 Festival presents 4 Concerts of Baroque Music


Avi Stein, director

The British Invaded (Continental composers in England)


Monday, August 27 at 7 pm


Robert Mealy and Avi Stein in recital


Tuesday, August 28 at 7 pm


Love in the Time of War (Music across the Alps from the early 17th century)


Thursday, August 30 at 7 pm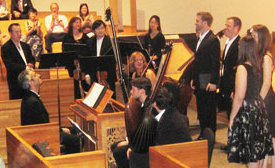 Bach and Before


Friday, August 31 at 7 pm



Admission: Free, suggested donation $20

All concerts at: Saint Peter's Lutheran Church, 54th Street at Lexington Avenue, Manhattan

Click here for full details
[Back to the top]
Other Upcoming Events... (click on the date for more info)

Thursday, October 4 at 7:30 pm - Sinfonia New York and GEMS Fifth Anniversary Gala, New York
Society for Ethical Culture, NYC
Wednesday, October 10 at 7 pm - GEMS presents Early Music America's Baroque Competition finalists' concert, Corpus Christi Church, NYC
Thursday, October 11 at 1:15 pm - Weekly free Midtown Concerts series begins at Saint Peter's Lutheran Church, NYC
Friday, November 9 at 7 pm - GEMAS – Early Music of the Americas inaugural concert with Paul O'Dette, Americas Society, NYC
Thursday, December 27 at 7:30 pm - Parthenia with Julianne Baird, St. Paul's Chapel, NYC
Saturday, December 29 at 3 pm - A Christmas Concert for all Ages with Sinfonia New York, Trinity Church, NYC
January 11-13 and 18-20, 2013 at 1 pm and 3 pm, The Play of Daniel, The Cloisters, NYC