In This Issue

♦ What's New

♦ Of Special Interest

♦ Event Listings
♦ APAP Showcase
♦ Sonnambula
♦ Lisa Terry and Dongsok Shin
♦ Empire Viols
♦ Brooke Bryant and Sally Sanford
♦ Amuse
♦ Opera Lafayette
♦ ARTEK Series
♦ Jessica Gould, Daniel Swenberg, Bradley Brookshire, & The Rose of The Compass Ensemble
♦ Other events

Useful Links


Disabled Access Info

Find out how to include your event in Notes on the Scene

Find us on the web...





What's New at GEMS...

Happy New Year!



We're pleased to announce that GEMS reached our goal of $20,000 to match a challenge grant from the LaSalle Adams Fund. Thanks to all of you who contributed; your generosity is greatly appreciated (and we'll gratefully accept additional contributions to the cause if you're still considering it)! We'll post a final list of donors on our website shortly.

GEMS has been able to accomplish so much in service to the early music community thanks to our dedicated operations staff; the full-time pro bono work of our senior managers; the wisdom and involvement of our Board of Directors; and our cadre of enthusiastic volunteers. The scope and influence of our work has been acknowledged by musicians, audiences, and the media. We see ourselves as facilitators, doing whatever needs to be done behind the scenes or out in front to support and advance the early music community. Our efforts, along with those of other institutions large and small and many talented artists, have created a climate for early music in New York that is richer and more hospitable than it was when we started almost five years ago.
Of Special Interest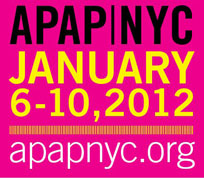 Support the home team! Each year, thousands of arts presenters gather in New York City in January for an annual "booking conference" known as APAP (Association of Performing Arts Presenters). These are the folks around the country who decide what will be on the bill each season at their arts centers, museums, universities, community concerts series, etc. The conference features exhibit booths staffed by artist managers, and over 1,000 (!) "showcase concerts" at which presenters may sample a variety of live performances.

For the fifth consecutive year GEMS' booking agency, GEMS Live!, is producing a showcase promoting New York's early music community for these presenters. We invite you to attend as well! You'll enjoy 3 hours of music and dance featuring 6 of the City's finest ensembles. Contributions of $5 or more are welcome but not required. Nothing sells like success, so having a full house is important. The concert is THIS SATURDAY from 7 - 10 pm (come when you wish, leave when you wish), at 7 W 55th Street in Manhattan. Full details here.
[Back to the top]
Event Listings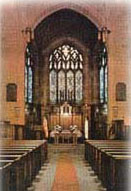 APAP Showcase 2012
with Listening to History, ARTEK, ALBA, Guido's Ear, Asteria, and The New York Baroque Dance Company and Concert Royal
Three hours of outstanding music-making

Saturday, January 7, 7-10 pm Tickets: $5 suggested donation
Fifth Avenue Presbyterian Church (Chapel), 7 West 55th Street, Manhattan

Click here for full details
Sonnambula
William Byrd's "In Winter Cold": Winter Songs from Renaissance England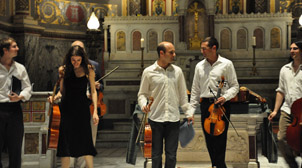 with Anonymous 4's Jacqueline Horner-Kwiatek,
mezzo-soprano

Saturday, January 14 at 7 pm Tickets: $15
Miller Chapel, Princeton Theological Seminary, 29 Alexander Street, Princeton, NJ

Sunday, January 15 at 7 pm Tickets: $15
Tenth Church of Christ, Scientist, 171 Macdougal Street at West 8th Street, Manhattan

Click here for full details
Lisa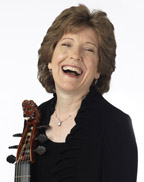 Terry, viola da gamba
Dongsok Shin, harpsichord
The Three Sonatas for Viola da Gamba and Harpsichord by Johann Sebastian Bach
Performance and conversation with the artists

Tuesday, January 17 at 7:30 pm Tickets: $15-$25
Church of the Transfiguration, 1 East 29th Street (between Fifth and Madison), Manhattan

Email for more info and reservations
or call 718-219-6166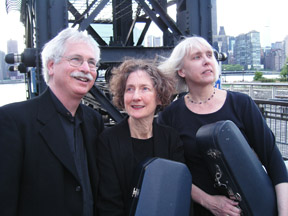 Empire Viols
Postcard from Paris
Music of Marais, Lully, Ste. Colombe, and Rameau
alongside a little-known suite by Forqueray



Friday, January 20 at 8 pm


Tickets: $10 suggested donation
followed by a post-concert reception
Second Presbyterian Church, 96th & Central Park West, Manhattan

Click here for full details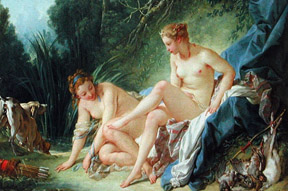 Brooke Bryant and Sally Sanford, sopranos
with Rosamond Morley, viola da gamba
Alexandra Snyder Dunbar, harpsichord
Les Nymphes de Diane: French Baroque Duets for two sopranos
Music of Couperin, Bernier, Marais, and D'Anglebert

Sunday, January 22 at 2 pm Tickets: $15-$20
303 Bond Theatre, 303 Bond Street (at Union Street), Brooklyn

Click here for full details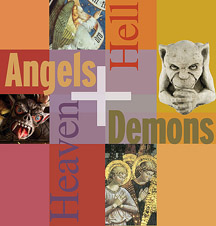 Amuse
Robert Isaacs, conductor
Angels + Demons: From Heaven to Hell (and back again?)

Wednesday, January 25 at 6:15 pm Tickets: $20
Church of St. Agnes, 143 East 43rd Street, Manhattan

Saturday, January 28 at 7:30 pm Tickets: $15-$25
Reception to follow concert
St. Ignatius of Antioch Episcopal Church, 552 West End Avenue at West 87th Street, Manhattan

Click here for full details or call 212-877-6898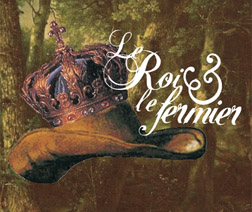 Opera Lafayette
Le Roi et le fermier
Ryan Brown, conductor
Didier Rousselet, director and actor
Modern World Premiere production

Thursday, January 26 at 7:30 pm Tickets: $25-$65
Post-concert reception with the artists - $300
Frederick P. Rose Hall, Home of Jazz at Lincoln Center, 33 West 60th Street (at Broadway), Manhattan

Click here for full details or call 202-546-9332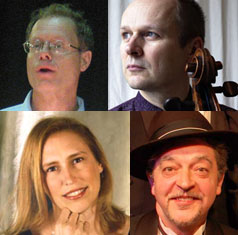 The Art of the Early Keyboard Series presents
Gwendolyn Toth, fortepiano
with Anssi Karttunen (Finland), cello;
Peter Becker, baritone; and Michael Brown, tenor
Beethoven & Schubert
including Beethoven's Cello Sonata in G minor and song cycle An die Ferne Geliebte

Thursday, January 26 at 8 pm Tickets: $15-$25
Immanuel Lutheran Church, 122 East 88th Street (at Lexington Avenue), Manhattan

Click here for full details
Salon/Sanctuary Concerts presents
La Serenissima: Music of Venice and Her Others
Jessica Gould, soprano; Daniel Swenberg, theorbo; Bradley Brookshire, organ
and The Rose of The Compass Ensemble - Nina Stern, recorders & chalumeau; Ara Dinkjian, oud; Glen Velez, percussion

Sunday, January 29 at 3 pm Tickets: $15-$25
The Chapel of St. Bartholomew's, 325 Park Avenue (at East 51st Street), Manhattan

Click here for full details
[Back to the top]
Other Upcoming Events... (click on the date for more info)

Monday, January 9 at 7:30 pm - Piffaro, The Renaissance Band, Park Avenue Christian Church, NYC