In This Issue

♦ What's New

♦ Of Special Interest

♦ Event Listings
♦ New Vintage Baroque
♦ Opera Feroce
♦ Melodeon
♦ Opera Lafayette
♦ Riverside Symphony

♦ Midtown Concerts
♦ Other events
Useful Links


Disabled Access Info

Find out how to include your event in Notes on the Scene

Find us on the web...




Happy New Year everyone. Special thanks to all of you who responded to our year-end appeal; your generosity is much appreciated! If you didn't get a chance to donate last year, get a jump on your 2014 taxes by donating today. It's never too late to support the arts!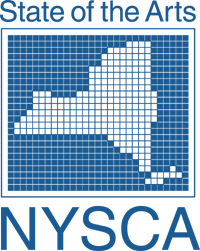 Also at the end of the year, we received news that our applications for funding to the New York State Council of the Arts were approved. While the amounts are a modest portion of our overall budget, the awards are significant for two reasons:
We were "fully funded" for our primary activity of service to the field, which means we received the full amount we requested. This is unusual, and a real validation of our efforts.

Our successful navigation through the NYSCA vetting process, which includes a lengthy application, review by a panel of arts professionals, and conformance with the strict policy requirements of Gov. Cuomo's new NYS Grants Gateway system, should be a source of confidence for our current and potential donors that their gifts are going to a solid organization for good purposes.
GEMS is acutely aware that this money does not fall from the sky, nor is it the largesse of the super-wealthy. It comes from the taxpayers of New York State, and we take our responsibility seriously to use public money, and all our charitable support, wisely and well.
Of Special Interest
The holiday rush is over... but the concerts still go on!

Melodeon, and its founder Artis Wodehouse, are expanding the usual definition of "period instruments" to include antique pianos, harmoniums, organs, and even sometimes toy pianos from 19th and early 20th centuries. In their concert on January 12, Ms. Wodehouse will be performing on antique foot-pump organs with soprano Marti Newland and baritone George Spitzer. The program explores the music of Jewish-American composers around the turn of the 20th century including works by Louis Lewandowski, Lazar Weiner, Richard Danielpour, and George and Ira Gershwin.
[Back to the top]
Event Listings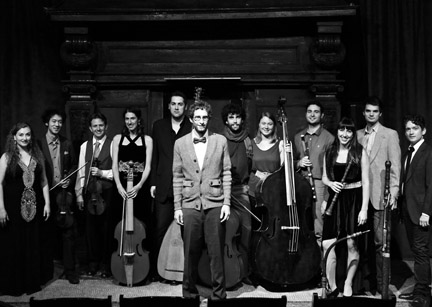 New Vintage Baroque
Who Killed Semele?
The second program of a three-part series looking at characters from Ovid's The Metamorphoses. Featuring music by Handel, Bernier, Lully, and a new piece by Doug Balliett.

Thursday, Janurary 9 at 7:30 pm Tickets: $20
The Gershwin Hotel, 7 East 27th Street, Manhattan
Saturday, January 11 at 4 pm Tickets: $15-$20
The Morris-Jumel Mansion, 65 Jumel Terrace, Manhattan
Sunday, January 12 at 5 pm Tickets: $10-$15
Spectrum, 121 Ludlow Street, 2nd Floor, Manhattan

Click here for full details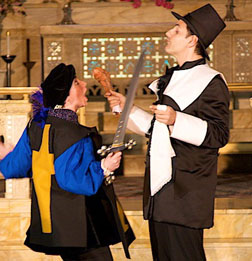 Opera Feroce
Arminio in Armenia: A Budget Epic
A concert version of Arminio, the group's second pasticcio opera and most ambitious work to date, featuring music by Nicola Porpora (1686-1768) and an original storyline.

Friday, January 10 at 7:30 pm Tickets: $20
Saturday, January 11 at 7:30 pm
Zion German Evangelical Lutheran Church, 125-131 Henry Street, Brooklyn Heights, Brooklyn

Click here for full details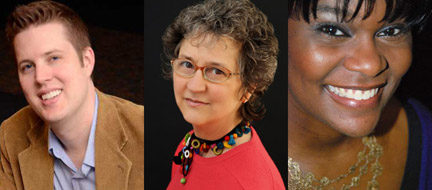 Melodeon
Music of the American Jewish Diaspora: From Yiddish Art Song to George Gershwin
A program of several of the fascinating and divergent types of music written by gifted Jewish composers that emerged from the huge influx of Jewish emigrants that came to America around 1900.

Sunday, January 12 at 4 pm Tickets: $15-$20
Christ & Saint Stephen's Episcopal Church, 122 West 69th Street, Manhattan

Click here for full details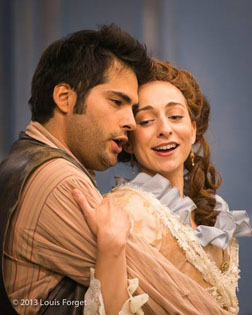 Opera Lafayette
The French Così:
Mozart's Così fan tutte and Philidor's Les Femmes Vengées
Bringing new light to a familiar favorite. A french language production of Così fan tutte, performed in two shortened acts with one intermission, followed by Les Femmes Vengées, performed as a third act to Così.

Thursday, January 23 at 6:30 pm Tickets: $45-$150
Jazz at Lincoln Center's Frederick P. Rose Hall, Time Warner Center, Broadway and West 60th Street, Manhattan

Click here for full details or call 202-546-9332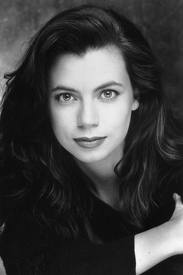 Riverside Symphony


Shadow and Light


Featuring Nell Snaidas, soprano
Avison/Scarlatti - Concerto Grosso No. 11 in G Major
J.S. Bach - Cantata No. 51 "Jauchzet Gott in allen Landen!"
Takemitsu - Death and Resurrection US Premiere
Honegger - Symphony No. 2



Saturday, January 25 at 8 pm

Tickets: $28-$55


Student and Senior discounts available


Alice Tully Hall, Lincoln Center, Broadway and West 66th Street, Manhattan

Click here for full details or call 212-864-4197
[Back to the top]

Midtown Concerts
Thursdays at 1:15 pm FREE!
October 10, 2013 through June 12, 2014
Chapel at St. Bartholomew's Church
325 Park Avenue at 51st Street
Manhattan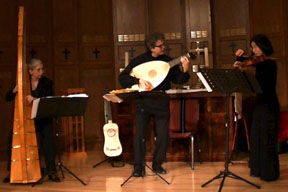 January 9: Musicians at the Spanish Gate
Folias & Diferencias: Music from Spain's Golden Age
Christa Patton, Baroque harp
Dongmyung Ahn, Baroque violin
Christopher Morrongiello, lutes & Baroque guitar
Guest Artist: Nell Snaidas, soprano

This program pays homage to the music of Spain's Golden Age. Compositions by Juan Hidalgo, José Marin and Diego Fernández de Huete are featured within a variety of instrumental and vocal forms, including folia with its fiery variations, suave chaconas, the lascivious zarabanda, and passionate tonos.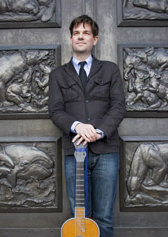 January 16

: Pascal Valois
Guitar alla Ingharese: Viennese Romantic Music
Pascal Valois, period romantic guitar

At the beginning of the 19th century, the guitar was thriving in Vienna. At the heart of the Habsburg city's music scene, the dual influence of the style Hongrois and Italians' bel canto were predominant.The audience will hear some of the Italian and Hungarian musical jewels, play on period Viennese "Stauffer" guitar.

Looking ahead:


January 23

: Trefoil - Je chanterai pour mon cher ami: Music of Dufay and Binchois
Voices, lute , harp


January 30

: Concitato - Violin Fireworks Around Austria
Violin, cello, harpsichord
Other Upcoming Events... (click on the date for more info)

Thursday, January 2 at 7 pm - New York Polyphony, Trinity Church, NYC
Saturday, January 4 at 7 pm - Quicksilver, Trinity Church, NYC