In This Issue

♦ What's New

♦ Event Listings
♦ Fretwork
♦ The Saint Thomas Choir of Men and Boys with Fretwork
♦ ARTEK
♦ Grand Harmonie
♦ The Canby Singers
♦ The Orlando Consort
♦ Concerto Köln
♦ TENET
♦ Trinity Britten Festival
♦ The Western Wind
♦ East of the River
♦ Pomerium
♦ The Play of Daniel

♦ Midtown Concerts
♦ Other events
Useful Links


Disabled Access Info

Find out how to include your event in Notes on the Scene

Find us on the web...




S'Cool Sounds instructor needed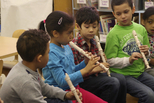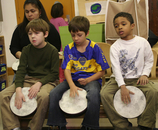 S'Cool Sounds, our education program, is in need of an additional instructor starting in January. The 15 week program is one morning a week at a school in the East Village with classes of about 20 kindergarten students. Experience with young children is encouraged, but not required. The position is well-compensated and additional training will be provided if needed. Contact S'Cool Sounds Director Nina Stern if you or someone you know is interested.

Volunteers needed
As you may know, GEMS provides front-of-house services for many early music concerts in the city. We have a roster of enthusiastic volunteers who help us provide these services at affordable rates for the ensembles. Volunteers get free admission (and an annual party!) in exchange for their time assisting us before events, and we are looking to expand our roster of volunteers! If you or someone you know might be interested, please contact Operations Manager Paul Ross. We are especially looking for volunteers for some upcoming holiday concerts, including Trinity's Messiah performance and The Play of Daniel. Thanks!
Event Listings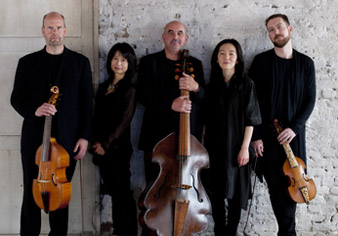 Music Before 1800 presents
Fretwork
Pleasant are the Teares Which Music Weepes:
Dowland's Lachrimae

Sunday, November 10 at 4 pm Tickets: $10-$45
$10 student rush tickets at the door
Corpus Christi Church, 529 West 121st Street between Broadway & Amsterdam Avenue, Manhattan

Click here for full details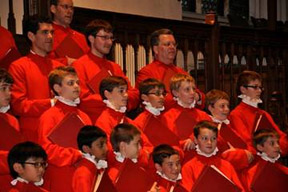 The Saint Thomas Choir of Men and Boys
with the English viol consort, Fretwork, and lutenist Elizabeth Kenny
John Scott, conductor
U.S. premiere of Nico Muhly's My Days
The program also features The Cries of London and other works by Gibbons, Byrd, Tallis and Sheppard as well as John Dowland's lute songs.

Tuesday, November 12 at 7:30 pm Tickets: $35-$75
Saint Thomas Church, Fifth Avenue at 53rd Street, Manhattan

Click here for full details or call 212-664-9360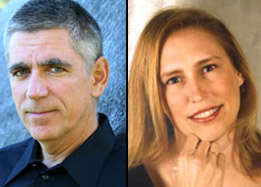 The Art of the Early Keyboard Series presents
Nathaniel Watson, baritone &
Gwendolyn Toth, fortepiano
Music of Beethoven
An evening of songs and keyboard music by one of the greatest musical geniuses of all time, Ludwig van Beethoven.

Thursday, November 14 at 8 pm Tickets: $15-$25
Immanuel Lutheran Church, 122 East 88th Street at Lexington Avenue, Manhattan

Click here for full details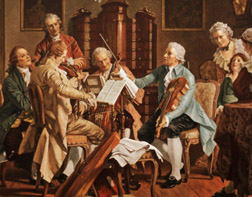 Grand Harmonie
Who's Your Plus One?
Chamber music for strings and winds, including works by Wolfgang Amadeus Mozart, Georg Wenzel Ritter, Franz Joseph Haydn, and Louis-François Dauprat

Saturday, November 16 at 7:30 pm Tickets: $10-$20
Holy Trinity Lutheran Church, 3 West 65th Street, Manhattan

Click here for full details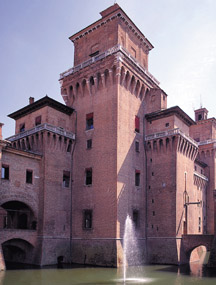 The Canby Singers
Ferrara
Chromaticism and madrigal comedy in 16th and early 17th c. Ferrara

Saturday, November 16 at 8 pm Tickets: $15-$25


Reception follows concert


Church of St. Joseph, 365 6th Avenue, at Washington Place, Manhattan

Sunday, November 17 at 4 pm Tickets: $10-$15
Church of St. Charles Borromeo, 21 Sidney Place, Brooklyn Heights, Brooklyn

Click here for full details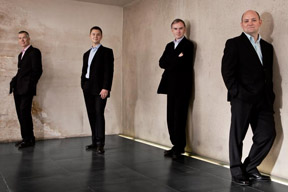 Miller Theatre at Columbia University presents
The Orlando Consort
A Love Affair
The masters of medieval and Renaissance vocal music sing a program centered on Machaut's Le voir dit, the composer's exquisite (and possibly autobiographical) tale of an improbable romance.

Saturday, November 16 at 8 pm Tickets: $30-$40
Discounts available for students and seniors
Church of St. Mary the Virgin, 145 West 46th Street, between 6th & 7th Avenues, Manhattan

Click here for full details or call 212-854-7799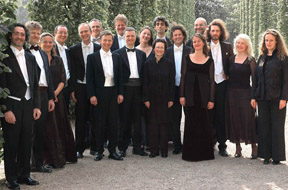 The Metropolitan Museum of Art presents
Concerto Köln
Bach and the Italians
In this rare NYC performance, Concerto Köln celebrates the international interplay during Bach's lifetime.

Wednesday, November 20 at 6 pm Tickets: $60
Receive 20% discount by entering code KOLNGEMS
The Metropolitan Museum of Art, The Grace Rainey Rogers Auditorium, 1000 Fifth Avenue (at 82nd Street), Manhattan

Click here for full details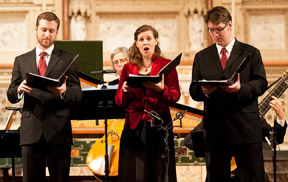 TENET & The Sebastians
ODES: A Celebration of St. Cecilia
Instrumental works and vocal odes by Henry Purcell, as well as a special tribute performance of Benjamin Britten's Hymn to St. Cecilia

Saturday, November 22 at 7 pm Tickets: $20-$50
St. Luke in the Fields, 487 Hudson Street (just south of Christopher Street), Manhattan

Click here for full details
In honor of Benjamin Britten's 100th birthday, Trinity Wall Street presents nearly 100 works in more than 50 events from September through January. Full schedule here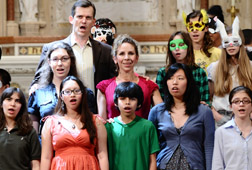 The Trinity Youth Chorus


Melissa Attebury, conductor
"Moonrise Kingdom" (A concert of works for children)
Benjamin Britten is renowned for his works involving young people, including roles and choruses in opera, compositions for professional musicians mixed with youth orchestras, as well as works solely for children. This all-Britten program includes The Golden Vanity, Missa Brevis, Friday Afternoons, and the important anti-war work The Children's Crusade.

Friday, November 22 at 6 pm Tickets: FREE
Trinity Church, 79 Broadway (at Wall Street), Manhattan

Click here for full details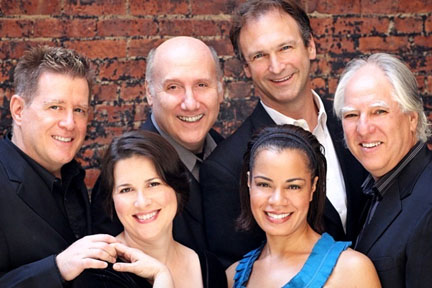 Bargemusic's There and Then Series presents
The Western Wind
Blessings and Miracles:
Music for Thanksgiving and Chanukkah
Music honoring both holidays with traditional graces and hymns, a selection of Chanukkah songs, and works by William Billings, Salamone Rossi, Heinrich Schutz, and Elliot Z. Levine.

Saturday, November 30 at 7 pm Tickets: $15-$35
Bargemusic, Fulton Ferry Landing, near the Brooklyn Bridge, Brooklyn

Click here for full details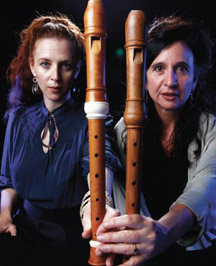 Peak Performances presents
East of the River
Darkness is Your Candle
With a focus on the winter solstice, family, and new beginnings, the program explores music of the Mediterranean, Balkans, Armenia, and the Middle East, presenting the earliest songs of those extraordinary cultures.

Saturday, December 21 at 8 pm Tickets: $20
Alexander Kasser Theater, Montclair State University, Valley Rd. and Normal Ave., Montclair, NJ

Click here for full details Click here for directions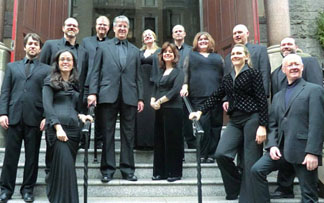 Pomerium
Creator of the Stars: Christmas Music from the Old World
Solemn and joyful chants and their polyphonic elaborations from the Renaissance
Alexander Blachly, director

Sunday, December 22 at 5 pm Tickets: $25
All Souls Unitarian Church, East 80th Street at Lexington Avenue, Manhattan

Click here for full details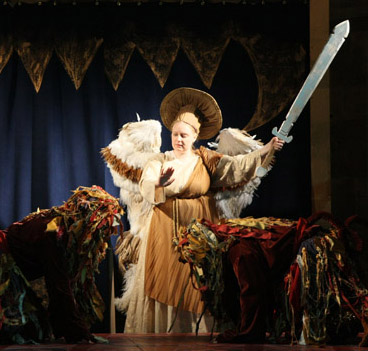 The Play of Daniel
Mary Anne Ballard, Music Director
Drew Minter, Stage Director
12th-century, fully-staged and costumed proto-opera, acclaimed by The New York Times as "a charming production of this austerely beautiful work".

Friday, December 27, 2013 at 8 pm
Saturday, December 28, 2013 at 3 pm
Sunday, December 29, 2013 at 3 pm Tickets: $20-$60
Trinity Wall Street Church, Broadway at Wall Street, Manhattan

Click here for full details
[Back to the top]

Midtown Concerts
Thursdays at 1:15 pm
October 10, 2013 through June 12, 2014
Chapel at St. Bartholomew's Church
325 Park Avenue at 51st Street
Manhattan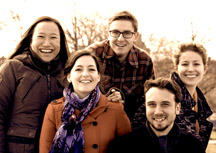 November 14: The Broken Consort
Burgos, 1275: Time Travel to 13th c. Iberia
Voices, oud, lute, vielle, and percussion
The program fuses elements of early European polyphony, Sephardic tunes, and Arabo-Andalucian music into an exotic yet cohesive narrative by bridging the gap between manuscripts and oral traditions with careful research and imagination.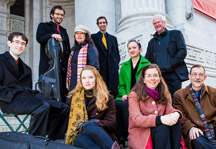 November 21

: Gretchen's Muse
Prussian Quartets
Abigail Karr, violin, Vita Wallace, violin
Kyle Miller, viola, Beiliang Zhu, cello
A program by internationally renowned cellist Beijan Zhu, whose artistry is showcased in selections from string quartets of Mozart and Haydn written for King Friedrich Wilhelm II of Prussia, himself an accomplished cellist. These quartets reflect a shift in quartet writing from its first-violin-centered beginnings towards a more egalitarian approach to the the voices.

Looking ahead:


November 28

: NO CONCERT


December 5

: Black Marble, À la Musette: French & Italian Baroque Music for Two Violins Without Bass
Duo violins


December 12

: My Lord Chamberlains Consort, A Renaissance Christmas
Voices, lute, recorder, viol, vielle, citern, harp
Other Upcoming Events... (click on the date for more info)

Friday, November 8 at 8 pm - Parthenia, Benzaquen Hall, DiMenna Center for Classical Music, NYC
Saturday, November 9 at 11 am - Resurrection Choir & Orchestra, Church of the Resurrection, NYC
Saturday, November 9 at 8 pm - Parthenia, Waltz-Astoria, Astoria, Queens
Saturday, December 7 at 7 pm - Trinity Wall Street Choir and Baroque Orchestra, Trinity Church, NYC
Sunday, December 8 at 3 pm - Trinity Wall Street Choir and Baroque Orchestra, Trinity Church, NYC
Thursday, December 18 at 7:30 pm - Trinity Wall Street Choir and Baroque Orchestra, Alice Tully Hall, Lincoln Center, NYC