In This Issue

♦ What's New

♦ Of Special Interest

♦ Event Listings
♦ Sonnambula
♦ Choir of St. Luke in the Fields
♦ ARTEK
♦ Pomerium
♦ Abendmusik
♦ Parthenia
♦ Church of the Resurrection
♦ Trinity Wall Street Choir and Orchestra
♦ Pomerium

♦ Midtown Concerts
♦ Other events
Useful Links


Disabled Access Info

Find out how to include your event in Notes on the Scene

Find us on the web...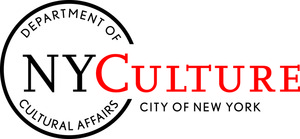 Once again, GEMS has been awarded a grant from the New York City Department of Cultural Affairs to support four of our activities this season: Concert Services (marketing, ticketing, box office, ushering functions provided to over 140 ensembles and organizations in the City), GEMS Live! booking agency, The Play of Daniel, and Midtown Concerts. Our thanks to Mayor Michael Bloomberg, Commissioner Kate Levin, and the City Council!

As generous as the grant is, it represents only 3 percent of our annual budget! Like most not-for-profit arts organizations, we depend heavily on contributions from foundations and, most importantly, from individuals. Your gifts are always welcome; just click here.
Of Special Interest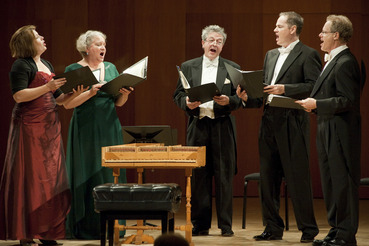 ARTEK's first concert of the season is on Saturday, October 26, with a program of the repertoire that helped maked them world-famous: 16th- and 17th-century Italian madrigals by the great masters Claudio Monteverdi and Giaches de Wert, together with famous solo laments by Rovetta, Marini, and others. The highlighted text is Torquato Tasso's epic poem Gerusalemme Liberata, written in 1581, which inspired countless Italian Renaissance and baroque composers to create musical masterpieces based on its tales of love, war and betrayal during the Crusades. The concert features ARTEK's singers (pictured at right), who bring both virtuoso vocal ability as well as an extraordinary a cappella ensemble sensitivity, accompanied by members of ARTEK's continuo team.
[Back to the top]
Event Listings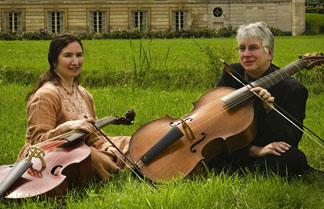 Sonnambula
Monsieur de Sainte-Colombe, Forqueray, and their English contemporaries
with Parisian viol duo, À Deux Violes Esgales

Monday, October 21 at 8 pm
Tickets: $25 suggested donation
Park Avenue Christian Church, 1010 Park Avenue at East 85th Street, Manhattan

Click here for full details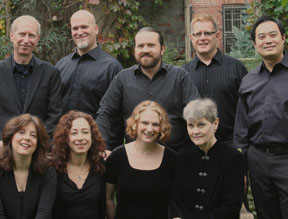 Choir of St. Luke in the Fields
William Byrd - The Great Service
David Shuler, director
Byrd's Great Service is often described as the "crown jewel" of Anglican sacred music with intricate and complex ten-part polyphony. The program also includes psalms, anthems and organ works by Byrd.

Thursday, October 24 at 8 pm Tickets: $25-$35
Lecture at 7 pm by Dr. Sarah Davies
Church of Saint Luke in the Fields, 487 Hudson Street (at Grove Street), Manhattan

Click here for full details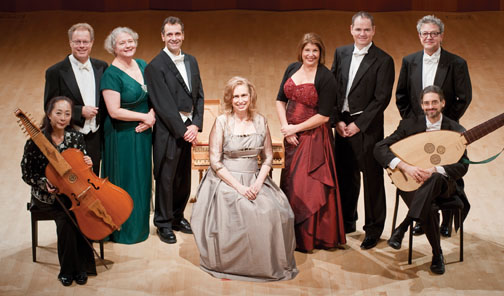 ARTEK
Gerusalemme Liberata
Madrigal and monody settings by de Wert, Monteverdi, Rovetta, Mazzocchi, and others

Saturday, October 26 at 8 pm Tickets: $15-$50
Pre-concert lecture at 7 pm, Dr. Barbara Hanning
St. Michael's Church, Amsterdam Avenue & West 100th Street, Manhattan

Click here for full details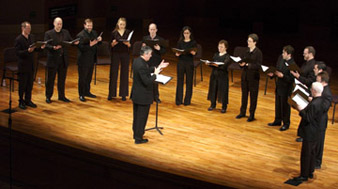 Music Before 1800 presents
Pomerium
Mary Tudor Triumphant:
Music for England's Catholic Queen

Sunday, October 27 at 4 pm Tickets: $10-$45
$10 student rush tickets at the door
Corpus Christi Church, 529 West 121st Street between Broadway & Amsterdam Avenue, Manhattan

Click here for full details
Abendmusik – Early String Band
Rosenmüller in Venice
Works by Johann Rosenmüller (1619-1684) and his Italian contemporaries, Dario Castello, Francesco Cavalli, Giovanni Legrenzi, Massimiliano Neri, and Pietro Andrea Ziani

Thursday, October 31 at 7:30 pm Tickets: $10-$20
Holy Trinity Lutheran Church, 65th Street and Central Park West, Manhattan

Click here for full details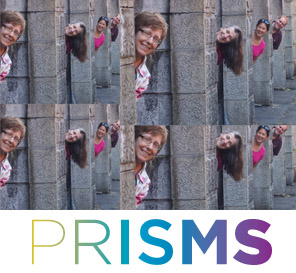 Parthenia
PRISMS
World premieres for viol quartet by the composers of Random Access Music

Friday, November 8 at 8 pm Tickets: $20
Benzaquen Hall, DiMenna Center for Classical Music, 450 West 37th Street, Manhattan

Saturday, November 9 at 8 pm Table fee: $10
Waltz-Astoria, 23-14 Ditmars Boulevard, Astoria, Queens

Click here for full details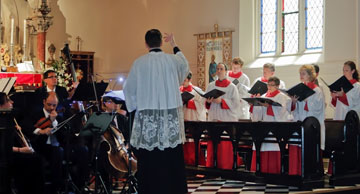 Resurrection Choir & Orchestra
Antonio Salieri, Requiem in C Minor
In the original context of Solemn High Requiem Mass

Saturday, November 9 at 11 am
Donations accepted
Church of the Resurrection, 119 East 74th Street between Park and Lexington Avenues, Manhattan

Click here for full details or call 212-879-4320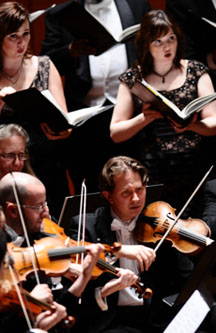 The GRAMMY®-nominated Choir of Trinity Wall Street and Trinity Baroque Orchestra
Handel's Messiah
Julian Wachner, conductor

Saturday, December 7 at 7 pm Tickets: $95, $75, $45
Sunday, December 8 at 3 pm
Trinity Church, Broadway at Wall Street, Manhattan
Thursday, December 18 at 7:30 pm Tickets: $90, $70, $50
Alice Tully Hall, Lincoln Center,

10 Lincoln Center Plaza,

Manhattan

Take 10% off any performance using the code GEMSMESSIAH10. Limited time only.

Click here for full details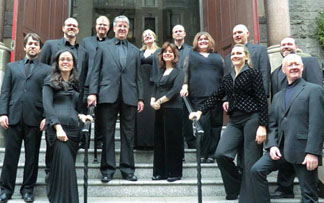 Pomerium
Creator of the Stars: Christmas Music from the Old World
Solemn and joyful chants and their polyphonic elaborations from the Renaissance
Alexander Blachly, director

Sunday, December 22 at 5 pm Tickets: $25
All Souls Unitarian Church, East 80th Street at Lexington Avenue, Manhattan

Click here for full details
[Back to the top]

Midtown Concerts
Thursdays at 1:15 pm
October 10, 2013 through June 12, 2014
Chapel at St. Bartholomew's Church
325 Park Avenue at 51st Street
Manhattan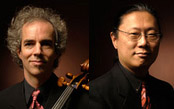 October 24: John Moran and Dongsok Shin
Music for Jean Louis Duport
Cello, fortepiano
Duport was fortunate enough to have a piece of music dedicated to him by Viotti and a song written for him by Beethoven. John Moran and Dongsok Shin perform these pieces on cello and period fortepiano.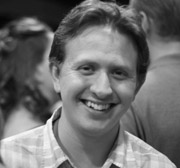 October 31

: Trio Coprario
English Music in the Mid-17th Century
Violin, viola da gamba, harpsichord, organ
Before foreign virtuosi arrived in England in the mid 17th century, violin writing in the Fantasia-Suite closely resembled writing for the viol. The idioms diverged with Jenkins's exposure to Italian style. Music before this exposure is generally neglected, but it is at least as interesting. Trio Coprario will offer rarely- played works from this period.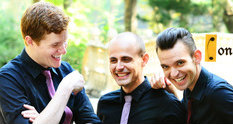 November 7: Concordian Dawn, A Medieval Mélange
Voices, harp
A mixture of Medieval vocal music from the 12th-14th centuries, including monophonic plainsong and trouvère songs, as well as 2 and 3 voice motets and polyphonic secular songs.

Looking ahead:


November 14

: Broken Consort, Burgos, 1275: Time Travel to 13th c. Iberia
Voices, oud, lute, vielle


November 21

: Gretchen's Muse, Prussian Quartets
Violins, viola, cello
Other Upcoming Events... (click on the date for more info)

Thursday, October 17 at 7:30 pm - Colin Davin & Estelí Gomez, Holy Trinity Lutheran Church, NYC
Oct 17, Nov 19/21, Dec 17/19, Jan 21/23 at 7 pm - Nancy Garniez, piano, Upper West Side, NYC
Saturday, October 19 at 8 pm - Le Poème Harmonique, Miller Theatre at Columbia University, NYC
Sunday, October 27 at 5 pm - Maurice Steger Trio, The Frick Collection, NYC

Friday, December 27 at 8 pm - The Play of Daniel, Trinity Wall Street, NYC
Saturday, December 28 at 3 pm - The Play of Daniel, Trinity Wall Street, NYC
Sunday, December 29 at 3 pm - The Play of Daniel, Trinity Wall Street, NYC