In This Issue

♦ What's New

♦ Of Special Interest

♦ Event Listings
♦ Anthony Albrecht
♦ The Canby Singers
♦ Musica Nuova
♦ Queens College Baroque Opera
♦ Bach Performer's Workshop

♦ Midtown Concerts
♦ Other events
Useful Links


Disabled Access Info

Find out how to include your event in Notes on the Scene

Find us on the web...




What's New at GEMS...

What are you waiting for?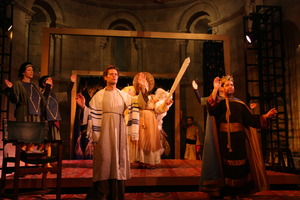 If you haven't already supported GEMS this spring, please make a gift today! You will ensure the highest standards for our revival production of The Play of Daniel, and our many services that help NYC early music thrive.

If you've already donated, thank you! If not, please don't throw us to the lions, support GEMS today.

Daniel is scheduled for the Rockport (MA) Chamber Music Festival on Friday, June 21 at 8pm, and at the Connecticut Early Music Festival on Sunday, June 23 at 4pm.
Event Listings
Anthony Albrecht
Low Strung - Solos for early Basso instruments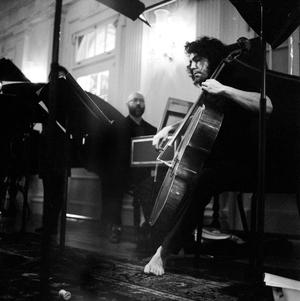 For the Boston Early Music Festival 2013 four members of the Juilliard415 basso continuo team - Elliot Figg (keyboard), Kevin Payne (theorbo), Michael Unterman and Anthony Albrecht (cello) - join forces to explore solo repertoire for early bass instruments. On June 8th at noon the gents will perform an NYC Preview Concert at the Morris-Jumel Mansion in Washington Heights as part of the Uptown Arts Stroll.

Saturday, June 8 at 12 pm Tickets: $15-$20
Morris-Jumel Mansion, 65 Jumel Terrace, Manhattan

Click here for more details
The Canby Singers
Brahms Brahms Brahms (and a touch of Hassler)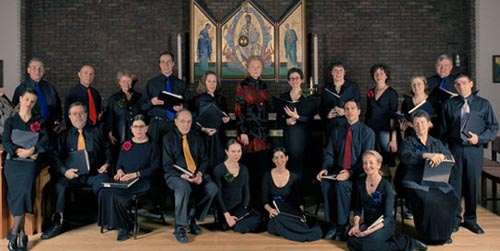 Brahms, a devoted choral conductor, wrote many choral pieces, many for a cappella performance, with rich harmonies, challenging counterpoint and deeply emotional expression. Hassler is a good foil for Brahms, since he had a similar way of writing: imitative part writing, largely homophonic, albeit without Brahms' more sophisticated harmonies (he was, after all, 2+ centuries earlier). Bach was influenced by Hassler, as Brahms would later be influenced by Bach. Brahms was both a traditionalist and an innovator, looking both backward and forward.

Saturday, June 8 at 8 pm Tickets: $15-$20
Church of St. Joseph, 365 6th Ave. at Washington Place, Manhattan

Click here for full details
Musica Nuova
Men, Maids, and Mischief Returns!
Hailed by the Times as "over the top" and "delightful." Musica Nuova revives its fast-paced, sketch-comedy style show of raunchy Renaissance songs. Men, Maids, and Mischief is an original pastiche
of surprisingly dirty songs, catches, and tales from English pubs and houses of ill-repu
te.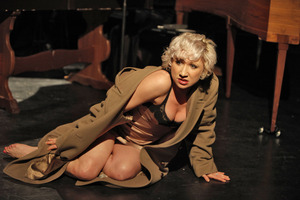 Monday, June 17 at 7:30 pm

Tickets by donation
Pete's Candy Store, 709 Lorimer St. btw Richardson and Frost Streets, Williamsburg, Brooklyn



Wednesday, June 19 at 6 pm

Tickets: $15
The Cornelia Street Café 29 Cornelia Street, btw. Bleecker and West 4th St., Manhattan

Click here for full details
The Baroque Opera Workshop at Queens College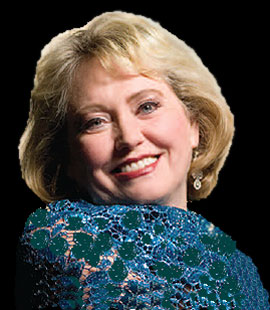 "Si chi'o voglio..." Love and Languishing in 17th Century Rome


Featuring the

music of Marc'Antonio Pasqualini, Marco Marazzoli, Luigi Rossi and more. Special guests Julianne Baird, soprano, Drew Minter, counter tenor, and Arthur Haas, harpsichord




Wednesday, June 19 at 8 PM

Donation: $15
Le Frak Hall, Flushing College, CUNY 65-30 Kissena Boulevard Flushing, Queens


L'incoronazione di Poppea
Participants of the Baroque Opera Workshop at Queens College will perform excerpts from Monteverdi's last opera of 1643 in Venice. Featuring Drew Minter as stage director, and Christa Patton as music director.



Saturday, June 22 at 1 PM

Donation: $15
Le Frak Hall, Flushing College, CUNY 65-30 Kissena Boulevard Flushing, Queens

Click here for full details
Third annual "Rethinking Bach: A Performers' Workshop"
Raymond Erikson, director
A program for professionals and advanced students wishing to be brought up-to-date on leading edge information concerning Bach performance and interpretation through lectures, intensive practice in Baroque dance, and daily coaching with internationally acknowledged artist-teachers. Especially appropriate for studio teachers and performers on modern instruments. Singers, conductors, and players of all instruments are welcome to apply.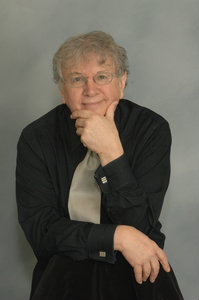 August 5-10, 2013

Tuition: $650


Application Deadline:

July 1, 2013, but early applications are encouraged.


The Aaron Copland School of Music, Flushing College, CUNY 65-30 Kissena Boulevard Flushing, Queens


Click here for full details
[Back to the top]

Midtown Concerts


Thursdays at 1:15 pm


The Chapel at St. Bartholomew's Episcopal Church
325 Park Avenue at East 51st Street
Manhattan



June 13

-

Lizzie and the Theorboys


Bizzarie Poetische post
This program centers around music from Niccolò Fontei's second book of songs, Bizzarie Poetiche poste in Musica, published in 1636. Giulio Strozzi provided the poetry, and the book is dedicated to his adoptive daughter, Barbara Strozzi. In 1637 Giulio created an academy, the Academia degli Unisoni, designed to showcase his daughter's talents as a composer and singer in his home. These pieces by Fontei are paired with others from the same era by Monteverdi, Castaldi and Barbara Strozzi.