In This Issue

♦ What's New

♦ Of Special Interest

♦ Event Listings
♦ The Canby Singers
♦ Angelica
♦ Connecticut Early Music Festival
♦ SIREN Baroque
♦ Schola Antiqua
♦ On Site Opera
♦ Resurrection Choir & Orchestra
♦ Il Cuore Canta
♦ Rethinking Bach Workshop
♦ New York Baroque Incorporated

♦ Early Music Festival: NYC

♦ Midtown Concerts
♦ Other events
Useful Links


Disabled Access Info

Find out how to include your event in Notes on the Scene

Find us on the web...


Midtown Concerts
The final performance in our second season as managers of Midtown Concerts is next week! Please come and help us celebrate the end of another successful season. We are already working hard at the schedule for next season; the 17th Midtown Concerts season will begin on October 2, 2014. If you would like to help us keep this series FREE, please click here.
Of Special Interest
Festival season is here! The Connecticut Early Music Festival (for those of you who travel north this time of year) begins on Saturday, and continues for two more weekends this month. And the Early Music Festival: NYC takes place June 13-19 in the city, with performances by New York Polyphony, Quicksilver, organist John Scott, Parthenia, the Green Mountain Project, and many more. See their website for the complete line-up.

And... Chicago-based ensemble, Schola Antiqua, makes their east coast debut on June 14 and 15. The ensemble is dedicated to the performance of repertory before the year 1600. Their program divulges both the plainchant and polyphonic sound world prompted by the precious volumes in the Medieval and Renaissance Manuscripts collection at The Morgan Library & Museum (Roger Wieck, Curator), which share stunning devotional art of the early sixteenth century.
[Back to the top]
Event Listings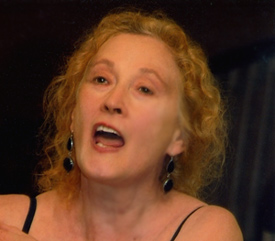 The Canby Singers
I Hear America Singing
Sheila Schonbrun, Artistic Director
A program celebrating the American tradition, from Billings to Bernstein, from Shape Note to Seeger.

Saturday, June 7 at 8 pm Tickets: $15-$25
Bring a copy of this email for $15 tickets at the door!
Church of St. Joseph, 365 6th Avenue, at Washington Place, Manhattan

Click here for full details
Angelica, Women's Chamber Choir
Up Into the Silence: Songs of Love and Loss
Saturday, June 7 at 7:30 pm


St. Matthew's Church, 616 Warburton Avenue, Hastings-on-Hudson, NY


Sunday, June 8 at 3 pm .


The Church of St. Vincent Ferrer, 869 Lexington Avenue at East 66th Street, Manhattan


Saturday, June 21 at 7:30 pm


St. John's Lutheran Church, 122 Fenimore Road, Mamaroneck, NY

Tickets: $10-$20 suggested donation

Click here for full details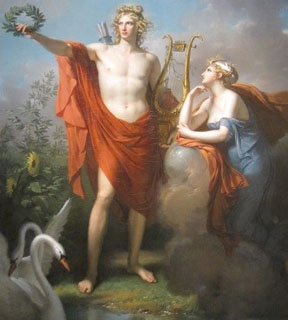 Connecticut Early Music Festival 2014
Of Gods and Saints
June 7-8, 13-15, and 20-22


Music's intangibility has always made it the perfect vehicle for expressing the intangible spiritual realm. This 32nd annual festival presents music for elaborate religious rituals, such as vespers services or pilgrimages, as well as works that express the power of mythical gods, as in Henry Purcell's Dido and Aeneas, our featured opera.



June 7 at 7:30 pm &

June 8 at 5 pm

– Connecticut Early Music Ensemble – Henry Purcell's Dido and Aeneas, Evans Hall, Connecticut College, New London


June 13 & 14 at 7:30 pm

– Pallade Musica – Disputatio – Instrumental Music of the Crucifixion and the Resurrection, Pequot Library, Southport (June 13) and Christ the King Church, Old Lyme (June 14)


June 15 at 5 pm

– Rose of the Compass – The Four Quarters of Jerusalem, La Grua Center, Stonington


June 20 at 7:30 pm

– Istanpitta – Medieval Songs of Pilgrimage, St. Mary Star of the Sea Roman Catholic Church, New London


June 21 at 7:30 pm

– TENET/Green Mountain Project – Monteverdi's Vespro della Beata Vergine of 1610, Harkness Chapel, Connecticut College, New London


June 22 at 5 pm

– Connecticut Early Music Ensemble – A Pantheon of Symphonies: Haydn's "Mercury" and Mozart's "Jupiter", Evans Hall, Connecticut College, New London

Click here for full details and ticket information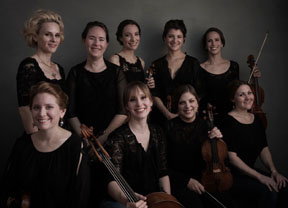 SIREN Baroque
Eternal Summer:
How do I compare thee to a summer's day?
Irrepressibly brilliant chamber works for voice and violin celebrating the season. Works by Monteverdi, Dowland, Le Clair, Couperin, Fontana and Lockwood.

Friday, June 13 at 8 pm Tickets: $10-$15
Second Presbyterian Church, 6 West 96th Street (at Central Park West), Manhattan

Earlier concert on

June 8

at (Le) Poisson Rouge

Click here for full details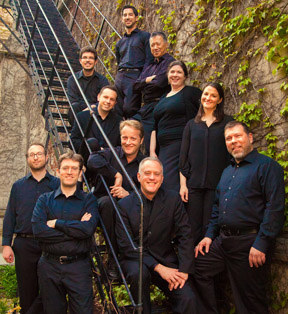 Schola Antiqua
Music of the Hours
Michael Alan Anderson, Artistic Director
The Chicago-based ensemble presents a program inspired by prayer books of the late Middle Ages, including the Book of Hours. The Morgan Library concert is given in connection with the exhibit "Miracles in Miniature: The Art of the Master of Claude de France." Music by Josquin des Prez, Gilles Binchois, and Jean Mouton.

Saturday, June 14 at 7:30 pm Tickets: $20
St. Anthony of Padua Church, West Harrison, NY
Sunday, June 15 at 2 pm Tickets: $15-$35
The Morgan Library & Museum, Gilder Lehrman Hall, 225 Madison Avenue at 36th Street, Manhattan

Click here for full details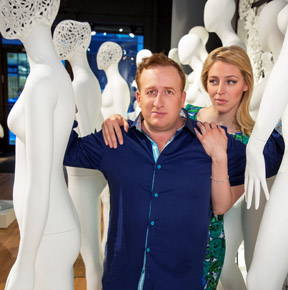 On Site Opera
Rameau's Pygmalion
On Site Opera, which has garnered acclaim for immersive, site-specific productions, will perform Rameau's one-act Pygmalion in two unusual—and unusually apt—venues, just before the 250th anniversary of the composer's death. Eric Einhorn directs a cast featuring tenor Marc Molomot as Pygmalion.

Tuesday, June 17 at 7:30 pm (Gala) Tickets: $100
Madame Tussauds New York, 234 W 42nd Street (between 7th and 8th Avenues), Manhattan
Friday, June 20 and Saturday, June 21 at 7:30 pm Tickets: $35
Lifestyle-Trimco Showroom, 152 West 25th Street (between 6th and 7th Avenues), Manhattan

Click here for full details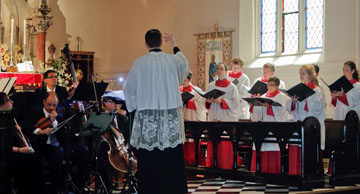 Resurrection Choir & Orchestra
Jaume Casellas, Catalan composer, 1690-1764
Missa 'Pange Lingua' and Lauda Sion
New York Premieres, in the original context of Solemn High Mass & Procession for Corpus Christi

Thursday, June 19 at 7 pm
Tickets: Free, donations accepted
Church of the Resurrection, 119 East 74th Street between Park and Lexington Avenues, Manhattan

Click here for full details
Baroque Opera Workshop at Queens College presents Two Concerts
Christa Patton and David Ronis, co-directors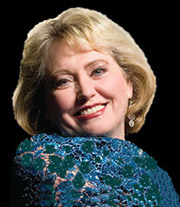 Ciaccona! Music of the Commedia dell'Arte


Thursday, June 19 at 8 pm


Julianne Baird, soprano; Arthur Haas, harpsichord; Christa Patton, baroque harp; Dongmyung Ahn, violin

La Calisto by Francesco Cavalli


Saturday, June 21 at 1 pm


Stage Direction, Antonio Fava,

maestro of Commedia dell'Arte
Musical Direction, Christa Patton
Baroque string ensemble, Dongmyung Ahn

Both events at: Le Frak Hall, Aaron Copland School of Music, 65-30 Kissena Blvd., Queens Tickets: $10-$15

Email for more details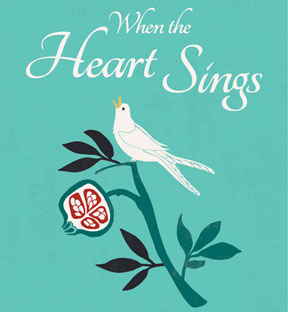 Il Cuore Canta
When The Heart Sings
A pastiche of song and story performed by eight young singers after a 4-week residency in Cold Spring, NY. Music by Handel, Monteverdi, and more.
Deborah Carmichael, Artistic Director
Douglas Martin, piano & conductor

June 25, 26 & 28 at 7 pm, June 29 at 3 pm Tickets: $15-$20
Reception following 6/26 performance
Abigail Adams Smith Auditorium, 417 East 61st Street, between 1st and York Avenues, Manhattan

Earlier concerts

June 15, 19 & 21

in Cold Spring, NY

Click here for full details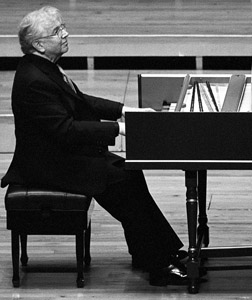 Rethinking Bach: A Performers' Workshop
A leading-edge professional development program, directed by Raymond Erickson, for professional musicians without extensive training in historical performance practices.
Faculty: Raymond Erickson and Masayuki Maki (keyboards); Sally Sanford (voice); Joan Plana (upper strings); Brent Wissick (cello and viola da gamba); Dorothy Olsson (baroque dance).



Workshop dates: July 21-26; Application Deadline: June 20 (Late applications accepted if not fully subscribed.)


Tuition: $650 Limited scholarship assistance available.
Aaron Copland School of Music, Queens College, 65-30 Kissena Blvd., Queens

Click here for full details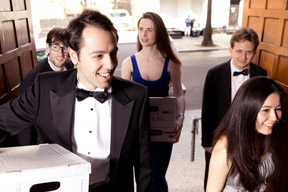 New York Baroque Incorporated
Il Grosso
Housewarming Concert and Benefit Party with the first installment of Il Grosso, a multi-season exploration of the biggest, boldest, and brassiest music of the Baroque.

Saturday June 28 at 7 pm Tickets: $15-$1,000
Early bird tickets available until June 7!
St. Ignatius of Antioch Episcopal Church, 552 West End Avenue at West 87th Street, Manhattan

Click here for full details
[Back to the top]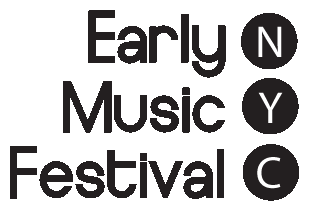 Early Music Fest: NYC
June 13-19, 2014

Just 8 more days until the inaugural Early Music Festival: NYC kicks off a week of fantastic events featuring many of NYC's premiere musicians! We hope you'll be with us, and we hope you will considering supporting us!

We've begun our Kickstarter campaign to raise a minimum of $2500 to support this year's events and the festival's future - please consider pledging and reap one of the many rewards!




Tickets for the Green Mountain Project's 2014 performances are selling fast! There are $100, $50, $25 and $10 tickets still available by visiting Showclix or calling (888) 718-4253. There are no fees for purchasing your tickets online or by phone!




We are still in need of volunteers for the festival! If you are able to help with any of the following, please be in touch with Jolle Greenleaf at jgreenleaf@emfnyc.org:

- Ushers
- Housing
- Program, postcard, front of house supply deliveries

Your time and energy will be gratefully appreciated, and you'll receive an invitation to the Festival's Artist and Supporter Gala as a thank you for your help!

Thank you,
Jolle Greenleaf and Donald Meineke
Early Music Festival: NYC Co-Directors

Midtown Concerts
Thursdays at 1:15 pm
October 10, 2013 through June 12, 2014
Chapel at St. Bartholomew's Church
325 Park Avenue at 51st Street
Manhattan
The final concert of the 16th Season: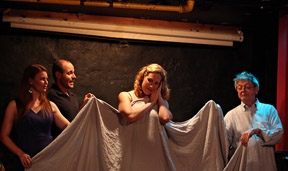 June 12: Musica Nuova
Men, Maids and Mischief
Brooke Bryant, soprano
Grant Herreid, tenor & lute
Amanda Keil, mezzo-soprano
Aryeh Nussbaum Cohen, countertenor
Jonathan Woody, bass-baritone

Musica Nuova present a selection of an original pastiche of surprisingly dirty songs and catches from English Renaissance and Restoration composers. The New York Times called this staged sketch-comedy show "fast-paced" and "delightful."
Have a wonderful summer, and see you in the fall! The 17th season of Midtown Concerts will begin on Thursday, October 2, 2014. Save the date!
Other Upcoming Events... (click on the date for more info)

Friday, June 6 at 8 pm - The Western Wind, Theater for The New City, Manhattan
Saturday, June 7 at 4 & 8 pm - The Western Wind, Theater for The New City, Manhattan
Sunday, June 8 at 4 pm - The Western Wind, Theater for The New City, Manhattan