In This Issue

♦ What's New

♦ Of Special Interest

♦ Event Listings
♦ Salon/Sanctuary Concerts Season Opener
♦ Aula Harmoniae
♦ Amuse Singers
♦ Brooklyn Baroque
♦ ALBA
♦ New York Baroque Incorporated
♦ Repast Baroque Ensemble
♦ TENET
♦ Polyhymnia
♦ Guild for Early Music
♦ Choir of St. Luke in the Fields

♦ Midtown Concerts
♦ Other events
Useful Links


Disabled Access Info

Find out how to include your event in Notes on the Scene

Find us on the web...




What's New at GEMS...

Introducing our new Artist Representative, Christian Kriegeskotte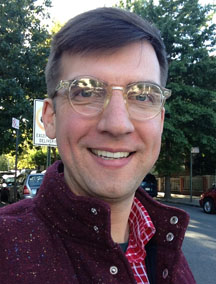 An important part of GEMS's mission is securing well-paid performing engagements for New York early music ensembles. We pursue this through our booking agency, GEMS Live!, which has been successfully managed by Senior Artist Representative Wendy Redlinger for the past 6 seasons.

After a long and thorough search, we are pleased to announce that we have appointed Christian Kriegeskotte as the new Artist Representative for GEMS Live!. Wendy will continue to serve in an advisory capacity assisting Christian with booking for the '14-'15 season.
We are very excited about Christian's experience and knowledge of booking, marketing, digital technology, and early music. He has been a Production Associate in the Tour Production and Artist Management Division of Columbia Artists Management (CAMI). While living and studying in Pittsburgh, he worked as a freelance radio producer of classical music with WQED. An "Expert" with Apple Computer, Inc., he was also a member of the teams that opened three Apple stores: in Pittsburgh, White Plains, and Los Angeles.
In addition to his booking activities with GEMS Live!, Christian will be devoting time to his composing and conducting-- activities where he is also enjoying unusual success. His compositions have been performed by such respected ensembles as Eighth Blackbird and the Parker Quartet. Christian also is a critic and reviewer, writing for Opera Pulse.

Having greatly enjoyed his tenure at CAMI, he looks forward to working again with artists and presenters in addition to his other musical activities. You can get to know more about Christian via his website. Please join us in welcoming him to the New York early music community!
Of Special Interest
Innovative programs in unusual and appropriate spaces is the hallmark of Salon/Sanctuary Concerts, a series founded by soprano Jessica Gould (GEMS provided fiscal sponsorship for the series during its first 3 years). Now widely celebrated by artists, audiences, and major critics alike, Salon/Sanctuary opens its new season with a typically engaging program TONIGHT and Saturday.

Among many other notable concerts listed below is the opening of Repast's 10th anniversary season.
Congratulations to Amie Roosevelt, John Mark Rozendaal, and Avi Stein on reaching this milestone!

The Midtown Concerts 2013-2014 Season begins two weeks from today at the chapel at St. Bart's Church! See the listings below, and keep a watch on our new website for more information about all the concerts.
[Back to the top]
Event Listings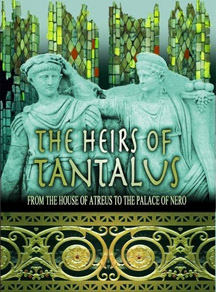 The Heirs of Tantalus:
From the House of Atreus to the Palace of Nero


Jessica Gould, soprano & José Lemos, countertenor

Jory Vinikour, harpsichord & Deborah Fox, theorbo

Members of The Sebastians, Daniel S. Lee, leader

Script and Stage Direction by Erica Gould

Florencia Lozano, Ethan Peck, and Steven Rattazzi, actors
The program weaves material from the Greek tragedies of Aeschylus and Euripides, biting commentary of the Roman historian Suetonius, and music of Monteverdi, Scarlatti and Handel into a depraved tapestry of hubris, blood-lust, and vengeance.

Thursday, September 19 and Saturday, September 21 at 8 pm
Tickets: $25+
The Broad Street Ballroom, 41 Broad Street, Manhattan

Click here for full details or call (888) 718-4253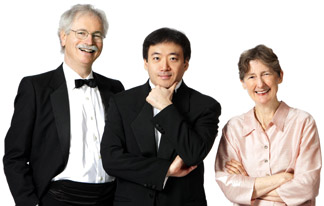 AVLA HARMONIÆ
One time only: Aula Harmoniae Pre-Korea Tour Concert
Sang Joon Park, flauto traverso/artistic director
Martha McGaughey, viola da gamba
Arthur Haas, harpsichord

Friday, September 27 at 8 pm
Tickets: $10 donation at the door
Second Presbyterian Church, 6 West 96th Street (Central Park West), Manhattan

Click here for full details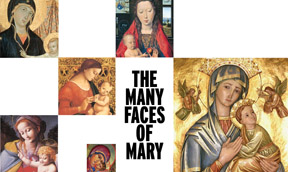 Amuse Singers
The Many Faces of Mary
10 Centuries of Magnificats and Marian Motets

Saturday, September 28 at 7:30 pm Tickets: $20
St. Ignatius of Antioch Episcopal Church, 552 West End Avenue at West 87th Street, Manhattan

Click here for full details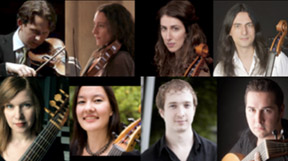 Sonnambula
For Ye Lutes, Violes, and Violons
English Renaissance Music for Mixed Consort
Works by Dowland, Jenkins, Gibbons, Lawes, and Leonora Duarte, the only known female composer of Renaissance viol music

Wednesday, October 2 at 8 pm Tickets: $10-$15
Church of St. Luke in the Fields, 487 Hudson Street (Just South of Christopher Street), Manhattan

Click here for full details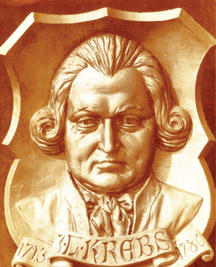 Brooklyn Baroque
Krebs @ 300
A celebration of the 300th birthday of Bach's star pupil, Johann Ludwig Krebs, with a diverse program including his cantata Jesu, meine Freude, the Concerto in B Minor for Harpsichord and Oboe, and works for chamber ensemble and solo harpsichord

Friday, October 4 at 8 pm Tickets: $20
* Part of the New York Early Music Celebration *
Church of St. Luke in the Fields, 487 Hudson Street (Just South of Christopher Street), Manhattan

Click here for full details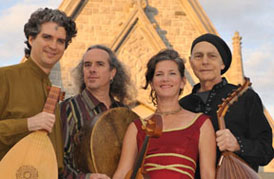 Brooklyn Public Library's Classical Interludes presents
ALBA
Songs of Ancient Mediterranean and European Cultures

Sunday, October 6 at 4 pm Tickets: FREE
Brooklyn Central Library, Dweck Center,

10 Grand Army Plaza,

Brooklyn

Click here for full details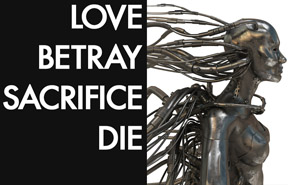 New York Baroque Incorporated
Love, Betray, Sacrifice, Die
NYBI opens its 2013/2014 season with a program featuring Italian composers of the early 18th century, and some of their most evocative music. The program will take listeners into a theatrical reverie with dramatic overtures, concerti grossi, and a full-blown battle, and immerse them in images of passion, duplicity, warfare, and valiant death. Includes works by Vivaldi, Geminiani, Dall'Abaco, Locatelli, and Biber.



Monday, October 7 at 7:30 pm

Tickets: $15

(le) poisson rouge, 158 Bleecker Street, Manhattan


Thursday, October 10 at 8 pm



The National Arts Club, 15 Gramercy Park South, Manhattan

Click here for full details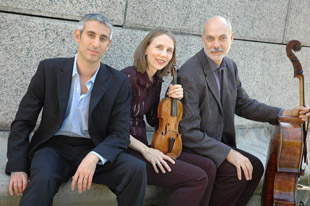 Repast Baroque Ensemble
Génération Harmonique
Repast begins its 10th anniversary season with some favorite composers, celebrating Buxtehude's quirky humor, Couperin's ingenious mixing of styles, and Rameau's theatrical flair.

Wednesday, October 9 at 8 pm Tickets: $15-$25
Baruch Performing Arts Center, 55 Lexington Ave (entrance on East 25th Street), Manhattan

Click here for full details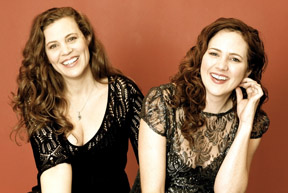 TENET


UNO + ONE: Italia Nostra

Come celebrate TENET's latest recording by the sopranos of TENET, Jolle Greenleaf and Molly Quinn. This special occasion offers you a chance to hear works from the new album performed live by many of the artists on the recording along with a few surprise works.

Saturday, October 12 at 7 pm Tickets: $50
Tenri Cultural Institute, 43 West 13th Street, Manhattan

Click here for full details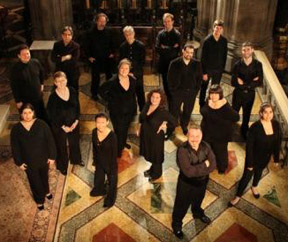 Polyhymnia
Music of Renaissance Poland
Bartłomiej Pękiel - Missa Pulcherrima ad instar Praenestini
Motets by Liban, Leopolita, Zieleński & others

Saturday, October 12 at 8 pm Tickets: $15-$25
Pre-Concert Lecture 7 pm, Dr. Szymon Paczkowski
* Part of the New York Early Music Celebration *
St. Ignatius of Antioch Episcopal Church, 552 West End Avenue at West 87th Street, Manhattan

Click here for full details
9th Annual Festival of the Guild for Early Music

Mini-concerts by 16 ensembles
"Petting Zoo" of historical instruments
Strolling musicians in the park, weather permitting

Sunday, October 13, 12:30 to 5:30 pm
Tickets: Free with admission to the park
Grounds For Sculpture, 126 Sculptor's Way, Hamilton, NJ

Click here for full details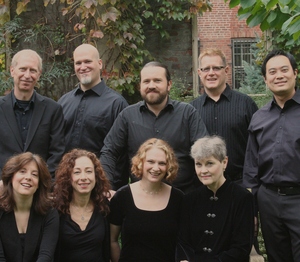 Concerts at St. Luke's - 15th Season!
The Choir of St. Luke in the Fields
David Shuler, director
Byrd, Scarlatti, Bach, Buxtehude, Palestrina, Schütz, Carissimi



Thursday

nights at 8 pm: Oct 24,

Dec 5

,

Jan 23

,

Feb 20

,

Apr 3


Pre-concert lectures at

7 pm

(No lecture on

January 23

)
Season ticket (5 concerts): $135; Individual tickets: $15-$35
Church of St. Luke in the Fields, 487 Hudson Street (just south of Christopher Street), Manhattan

Order tickets More info or call 212-414-9419
[Back to the top]

Midtown Concerts
Thursdays at 1:15 pm
October 10, 2013 through June 12, 2014
Chapel at St. Bartholomew's Church
325 Park Avenue at 51st Street
Manhattan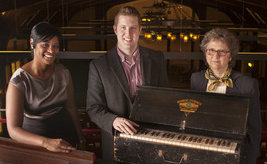 October 10: Melodeon
Creole Songs for Voice and Piano
Voices, antique square piano
* Part of the New York Early Music Celebration *
Songs and short piano pieces from the United States antebellum time, before the Civil War. Selections will be presented in two 15-minute segments, one devoted to Creole music from New Orleans, and the other to music of Stephen Foster. Each of the two segments are constructed as a flowing sequence of duo and solo songs, with brief period salon piano pieces mingling strategically among them.

A look ahead at the rest of October:



October 17

: Duo Marchand + Ruth Cunningham
Two Daughters of this Aged Stream: Purcell's Sopranos
Voices, recorder, flute, theorbo, harp



October 24

: Dongsok Shin and John Moran
Music for Jean Louis Duport
Cello, fortepiano



October 31

: Trio Coprario
English Music in the Mid-17th Century
Violin, viola da gamba, harpsichord, organ
Other Upcoming Events... (click on the date for more info)

Saturday, September 21 at 7 pm - Nicholas Phan: Still Falls the Rain, St. Paul's Chapel, NYC
Sunday, September 22 at 3 pm - My Lord Chamberlain's Consort, Church of St. Luke in the Fields, NYC
Sunday, September 22 at 7:30 pm - Grand Harmonie, Holy Trinity Lutheran Church, NYC
Sunday, October 13 at 4 pm - REBEL, Bedford Presbyterian Church, Bedford, NY
Monday, October 14 at 7:30 pm - REBEL, Broadway Presbyterian Church, NYC