In This Issue

♦ What's New

♦ Of Special Interest

♦ Event Listings
♦ PHOENIXtail / Nina Stern & Daphna Moor
♦ New York Baroque Incorporated
♦ Rachel Evans and Rebecca Pechefsky
♦ Les Délices
♦ Melodeon
♦ East of the River
♦ ARTEK
♦ GEMAS

♦ Midtown Concerts
♦ Other events
Useful Links


Disabled Access Info

Find out how to include your event in Notes on the Scene

Find us on the web...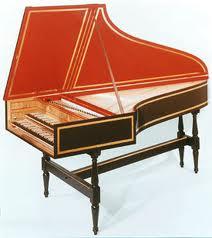 Do you have a harpsichord that wants to be played?
Robert Mealy, the director of the Juilliard Historical Performance program, wrote with this request: "One of our recent graduates is a harpsichordist who has been having a very difficult time finding an instrument to practice on (she doesn't have a usable one of her own). Would any of the GEMS readers be able to allow this young performer a chance to practice harpsichord on a regular basis? She is looking for a full range double-manual instrument. She'd be very grateful; alas, now that she's graduated, she no longer has access to school instruments. If anyone could assist, please contact Elena directly here."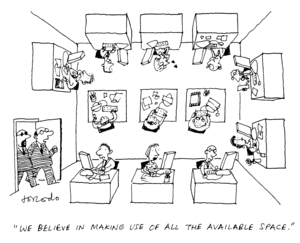 Growing Pains

For the first 5 years of our existence, the GEMS office has occupied a large room in an apartment generously donated by a board member. We've now outgrown the space (the cartoon isn't too far from what our office looks like!) and we must move.

May we ask for your help in locating suitable new space? We need about 600 square feet-- enough for 4 desks, a computer server/printer area, shelving, and a work table. A coat/storage closet, easily accessible bathroom and kitchenette facilities, and proximity to the subway would be desirable. We're happy that we've been able to allocate to musicians and project expenses money we might otherwise have spent on rent, so "price IS an object."

If you know of an organization that has extra space or would be interested in sharing an office, or a suitable but low-cost rental space, please contact us here. Thank you!
Of Special Interest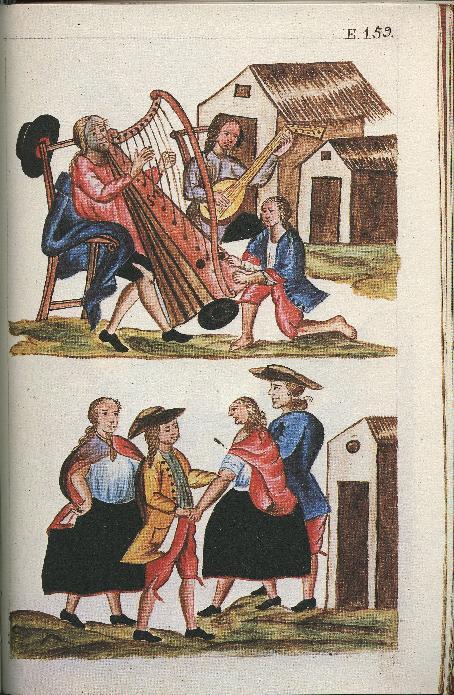 GEMAS "Problemas"
The next concert in our series of early music of the Americas is shaping up to be a gala event, with 20 artists (instrumentalists, singers, and dancers) under the direction of the estimable masters Nell Snaidas and Tom Zajac. Details of the concert are below. The "problem," if we dare call it that, is that our two collaborators-- Americas Society and The Hispanic Society-- are reserving large blocks of tickets for members, while GEMS has reserved a block of tickets for the rest of us. So only 1/3 of the usual tickets are available, and we're already filling orders. We think all early music aficionados will love this show, and we'd like to sell out our block and even requisition additional tickets from the membership societies if available. So... please book your tickets soon to support a great project with two wonderful directors, and ensure your enjoyment of some remarkably melodic and rhythmically exciting repertoire.
[Back to the top]
Event Listings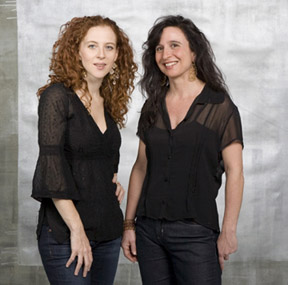 MB1800 Hell's Kitchen presents two concerts

PHOENIXtail, baroque quartet


Thursday, March 21 at 8 pm



Nina Stern and Daphna Mor, recorders
John Hadfield, frame drum


Thursday, April 4 at 8 pm



Tickets: $25, $10 student rush tickets at the door
The DiMenna Center, 450 West 37th Street (between 9th and 10th Avenues), Manhattan

Click here for full details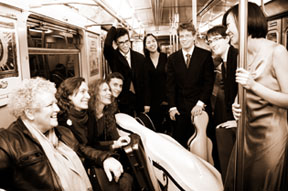 New York Baroque Incorporated
Groove Theory: A Folk Journey with Monica Huggett
A concerto written for Monica Huggett by jazz violinist Hollis Taylor, featuring a fusion of jazz, rock, blues, and folk styles, all written idiomatically for baroque strings and percussion.

Saturday, March 23 at 8 pm Tickets: $15-$25
The DiMenna Center, 450 West 37th Street (between 9th and 10th Avenues), Manhattan

Click here for full details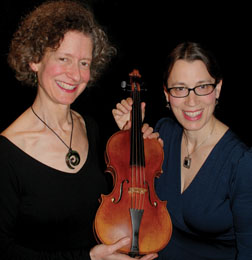 Music at Morris-Jumel presents
Rachel Evans, violin & Rebecca Pechefsky, harpsichord
Classical Fiddling: A Program that Spans Centuries and Crosses Genres

Saturday, April 6 at 4 pm Tickets: $20-$25
Morris-Jumel Mansion, 65 Jumel Terrace, Manhattan

Click here for full details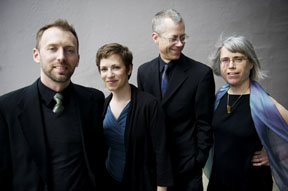 Miller Theatre at Columbia University presents
Les Délices
The Age of Indulgence
An ensemble specializing in French Baroque music recreates the opulent sound world of a 1750s Paris salon

Saturday, April 6 at 8 pm Tickets: $21-$40
Miller Theatre at Columbia University, 2960 Broadway at 116th Street, Manhattan

Click here for full details or call 212-854-7799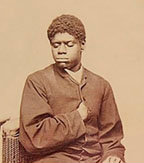 Melodeon
Vintage Sounds from America's Past
A musical depiction of the Civil War Battle of Manassas by "Blind" Tom Wiggins, and Rabindranath Tagore's Bengali poem Gitanjali musicalized by American composer John Alden Carpenter with antique American keyboards.

Sunday, April 7 at 4 pm Tickets: $15-$20
Church of the Epiphany, York Avenue at East 74th Street, Manhattan

Click here for full details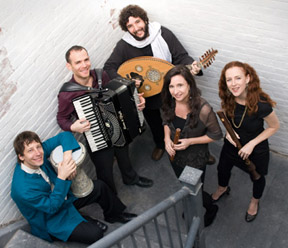 Bargemusic's There and Then Series presents
East of the River
Levantera
Haunting melodies, ancient songs, and brilliant dances from the Mediterranean, the Balkans, and the Middle East.

Sunday, April 14 at 2 pm Tickets: $15-$35
Bargemusic, Fulton Ferry Landing near the Brooklyn Bridge, Brooklyn

Click here for full details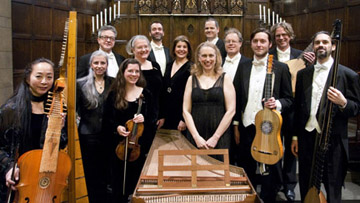 ARTEK
Alessandro Stradella's San Giovanni Battista
Stradella's greatest masterpiece: The timeless biblical drama of Salome, St. John the Baptist, and Herod

Thursday, April 18 at 8 pm
Saturday, April 20 at 8 pm Tickets: $10-$40
Teatro at Casa Italiana, Columbia University, 1161 Amsterdam Avenue (at West 118th Street), Manhattan

Click here for full details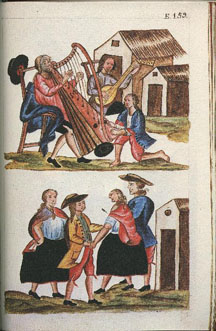 GEMAS, Early Music of the Americas, presents
The Bishop's Band
Music of late 18th-century Peru from the Codex Trujillo del Perú
Tom Zajac, co-director and winds
Nell Snaidas, co-director and soprano
along with an all-star cast of singers, instrumentalists and dancers

Saturday, April 20 at 8 pm Tickets: $25
Hispanic Society of America, Broadway between 155th and 156th Streets (visitor entrance on Audubon Terrace), Manhattan

Click here for full details
[Back to the top]

Midtown Concerts


Thursdays at 1:15 pm


March 28 only - Immanuel Lutheran Church
122 East 88th Street at Lexington Avenue
April - Saint Peter's Church
619 Lexington Avenue at 54th Street (entrance on 54th Street)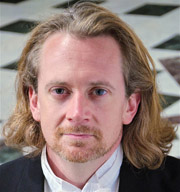 VENUE CHANGE - This concert only at Immanuel Lutheran Church


March 28

-

ARTEK


Sacred Music in Honor of Holy Week
Eric Brenner, countertenor with ARTEK instrumental ensemble led by Gwendolyn Toth
ARTEK will perform a program of sacred music in honor of Holy Week. Guest soloist, countertenor Eric Brenner, and string ensemble will perform two baroque masterpieces: Vivaldi's Stabat Mater and Handel's Salve Regina.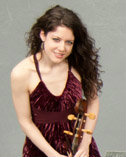 April 4

- Elinor Frey, cello
The Voice of the Violoncello
Elinor Frey plays some of the most original and celebrated baroque works for the cello. Pieces written by Italian composer-cellists in late-seventeenth century Modena (before Bach's famous Suites), Vitali, Colombi, Galli and Gabrielli, and early-eighteenth century cellists Dall'Abaco, Supriano, and Ruvo. Solo cello music that is charming, sumptuous, and captivating!
Other Upcoming Events... (click on the date for more info)

Sunday, March 24 at 3 pm - Saint Andrew Chorale and Orchestra, Madison Avenue Presbyterian Church, NYC
Sunday, March 24 at 3 pm - Trinity Choir and Baroque Orchestra, Trinity Church, NYC
Wednesday, March 27 at 6 pm - TENEbrae: Tomás Luis de Victoria's Lamentations of Jeremiah, Trinity Church, NYC
Saturday, May 18 at 8 pm - Canticum Novum, The Church of Saint Jean Baptiste, NYC