Published 1st and 3rd Thursdays of every month to over 6,300 subscribers. ♦ Naomi Morse, Editor
Gotham Early Music Scene, Inc., New York, New York ♦ July 5, 2012
In This Issue

♦ What's New

♦ Event Listings
♦ Ensemble La Silva
♦ Other events
Useful Links


Disabled Access Info

Find out how to include your event in Notes on the Scene

Find us on the web...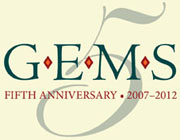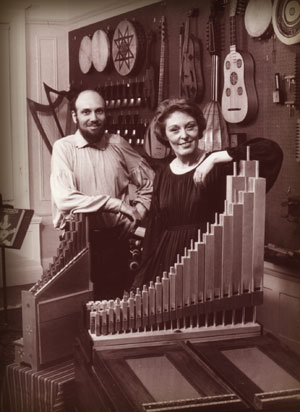 GEMS is pleased to pre-announce to our newsletter readers the first "GEMINI" Awards for artistic and administrative contributions to New York's early music community. The winners of the 2012 awards, chosen by the GEMS Board of Directors, are Michael and Kay Jaffee. They are being recognized for founding the Waverly Consort in 1964 and for Michael's key role in the founding of Chamber Music America. The awards will be presented at the gala reception following our "Art & Ecstasy of the Chaconne" concert on October 4, 2012, at the Society of Ethical Culture, Central Park West at 64th Street. More information will be available soon on the GEMS website and in the press.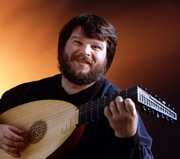 Also part of our Fifth Anniversary celebrations... GEMS is pleased to announce a new series produced and curated in collaboration with The Americas Society (Sebastian Zubieta, Music Director) and New York's celebrated soprano Nell Snaidas. Titled "GEMAS," the series will be devoted to early music of the Americas (including Canada). Our premiere concert features Paul O'Dette performing "¡Jacaras!" 18th-century guitar music from Brazil, at the America's Society on Friday, November 9, at 7 pm. We're delighted that this first concert has been included in Carnegie Hall's new "Voices from Latin America" series next fall. Tickets will be available soon.
Event Listings
Ensemble La Silva
The Incredible Music and Life of Monsieur Forqueray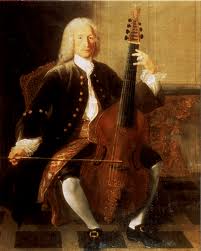 Virtuoso chamber music at the courts of Louis XIV and XV

Nanneke Schaap, viola da gamba
Anne Legêne, viola da gamba
Mariken Palmboom, harpsichord

Eminent Dutch viola da gamba player Nanneke Schaap, professor at the Conservatory of Music in Milan, Italy, together with Mariken Palmboom, harpsichord and Anne Legêne, viola da gamba, two Dutch residents of the Berkshires, will be presenting a program dedicated to the music of Antoine Forqueray. Schaap, Palmbloom and Legêne are old friends who studied together at the Royal Conservatory in The Hague. Together they make up Ensemble La Silva.

Sunday, July 15 at 5 pm Admission: $15 freewill donation

Christ Church of Cobble Hill
326 Clinton Street
Brooklyn, NY



For information call:

609 - 240 - 7180
[Back to the top]
Other Upcoming Events... (click on the date for more info)

SAVE THE DATES

Thursday, October 4 at 7:30 pm - Sinfonia New York and GEMS Fifth Anniversary
Gala, New York Society for Ethical Culture, NYC

Fall, 2012 - GEMS Fifth Anniversary events