In This Issue

♦ What's New

♦ Of Special Interest

♦ Event Listings
♦ SIREN Baroque
♦ Juilliard415 - A Weekend in Italy
♦ Cerddorian
♦ A Weekend in Italy, Part 2 - Mary/Magdalene
♦ TENET
♦ Repast
♦ Choir of St. Luke in the Fields
♦ Parthenia
♦ Sinfonia Players with Rufus Müller
♦ Other events
Useful Links


Disabled Access Info

Find out how to include your event in Notes on the Scene

Find us on the web...




What's New at GEMS...

We received a generous $5,000 gift from The Reed Foundation to support "La Serenissima," the sold-out Salon/Sanctuary concert devoted to Venetian music held January 29th at St. Bart's Chapel on Park Avenue. We are very grateful for the Foundation's support of the arts, and of early music in particular.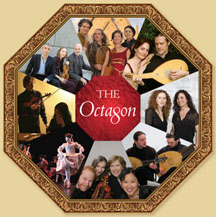 Senior Artist Representative Wendy Redlinger has been booking engagements at a brisk clip for New York City-based early music ensembles represented by our GEMS Live! agency. Bookings for the '12 - '13 season, with performances in venues from New England to Hawaii, are already well ahead of the total for the current season, with many tours and engagements still in negotiation. The promotion of our "Octagon"-- eight early music touring programs selected by a jury of distinguished presenters-- is behind the success. Securing artistically satisfying paid engagements for professional musicians in our field is a key strategy to fulfill Gotham Early Music Scene's mission.
Of Special Interest
Next weekend, Salon/Sanctuary Concerts is presenting a special two-day festival devoted to Italian baroque discoveries (including an American premiere of a concerto by Alessandro Stradella!). Juilliard415, an ensemble composed of students in Juilliard's Historical Performance Program led by the celebrated baroque violinist Monica Huggett, will perform a program of Concerti Grossi on Friday, February 24 at 8 pm. On Sunday at 3 pm, Jessica Gould and Meg Bragle will sing a program of newly-discovered 18th-century works that tell the passion story from the perspective of its female protagonists. They will be accompanied by several of the City's established and emerging artists.
[Back to the top]
Event Listings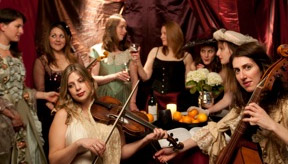 SIREN Baroque
The Course of Love
a tale of passion and betrayal through early English music and song

Friday, February 24 at 7:30 pm Tickets: $15-$20
Tenri Cultural Institute, 43 West 13th St # A, between 5th and 6th Avenues, Manhattan

Click here for full details
Salon/Sanctuary Concerts presents
A Weekend Festival of Italian Baroque Discoveries
Juilliard

415,

l

ed by Monica Huggett


The Evolution of the Concerto Grosso
including the American premiere of Alessandro Stradella's Concerto in D Major for 2 Violins, Lute, & Strings

Friday, February 24 at 8 pm Tickets: $15-$25
The Abigail Adams Smith Auditorium, 417 East 61st Street, between York and 1st Avenues, Manhattan

Click here for full details

Cerddorion
Music of Solace and Rejoicing: Choral Masterpieces on Themes of Life and Death
James John, director

Saturday, February 25 at 8 pm
Tickets: $15-$25
First Unitarian Church, 48 Monroe Place, Brooklyn, NY

Saturday, March 3 at 8 pm Tickets: $15-$25
St. Patrick's Old Cathedral, 263 Mulberry Street, between Prince and Houston Streets, Manhattan

Click here for full details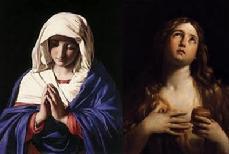 Salon/Sanctuary Concerts presents


A Weekend Festival of Italian Baroque Discoveries


Mary/Magdalene:
Sacred Discoveries from The Age of Revolution
Jessica Gould, soprano & Meg Bragle, mezzo
Marika Holmqvist & Joan Plana, violins; Will Frampton, viola;
Ezra Seltzer, cello; Gabe Shuford, harpsichord

Sunday, February 26 at 3 pm Tickets: $15-$25
The Church of the Epiphany, 1393 York Avenue, at East 74th Street, Manhattan

Click here for full details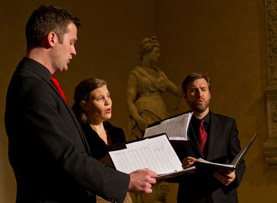 TENET
Un Petrarchino Cantato
An evening of madrigals based on the poetry of Petrarch.
Scott Metcalfe, guest music director

Saturday, March 3 at 7 pm Tickets: $20-$50
St. Ignatius of Antioch Episcopal Church, 552 West End Avenue at West 87th Street, Manhattan

Click here for full details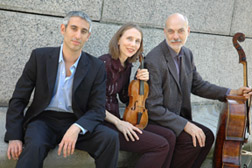 Repast
Three Beautiful Things
with special guests
Laura Heimes, soprano; Jesse Blumberg, baritone
and Beth Wenstrom, baroque violin

Saturday, March 3 at 8 pm Tickets: $21-$35
American Academy of Arts & Letters, West 156th Street between Broadway and Riverside Drive, Manhattan

Click here for full details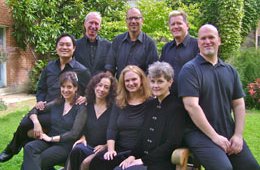 Choir of St. Luke in the Fields
with an ensemble of period instruments
Vespers in Venice: Music of Monteverdi
David Shuler, music director

Thursday, March 8 at 8 pm Tickets: $25-$35


Lecture with Dr. Emily Wilbourne (CUNY) at 7 pm


Church of St. Luke in the Fields, 487 Hudson Street, Manhattan

Click here for full details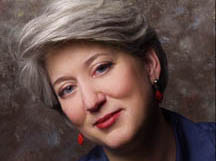 Parthenia with Ellen Hargis, soprano
Seasons of Beauty and Love:
Sumptuous Music for Voice and Viols,
Celebrating the Coming of Spring

Saturday, March 10 at 8 pm Tickets: $35
Picture Ray Studio, 245 West 18th Street, between 7th and 8th Avenues, Manhattan

Click here for full details
The Sinfonia Players with Rufus M
ü
ller, tenor
A Musical Feast in the Palaces of the Georgian Era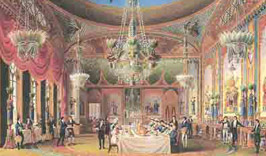 Comments and slideshow by John Kenyon Kinnear,


architect
Musical works by Purcell, Bach, Handel, Haydn, and Mozart

Wednesday, March 21 Tickets: $15-$35
doors open at 6, program at 6:30, reception at 8
Abigail Adams Smith Auditorium, 417 East 61st Street (between First and York Avenues), Manhattan
Co-sponsored with the Colonial Dames of America, the American Friends of the Georgian Group, and the St. George's Society of New York.

Click here for full details
[Back to the top]
Other Upcoming Events... (click on the date for more info)

Thursday, February 16 at 7 pm - Abendmusik, Holy Trinity Lutheran Church, NYC
Thursday, February 23 at 8 pm - Musica Sacra Chamber Chorus and Continuo, Weill Recital Hall at
Carnegie Hall, NYC
Saturday, March 3 at 8 pm - The Dessoff Choirs, Church of St. Mary the Virgin, NYC