In This Issue

♦ What's New

♦ Of Special Interest

♦ Event Listings
♦ Yale Baroque Opera Project
♦ Brooklyn Baroque
♦ Gretchen's Muse
♦ New York Continuo Collective
♦ Charites
♦ Canticum Novum
♦ Angelica
♦ Voices of Ascension
♦ Repast
♦ Grand Harmonie
♦ Byrd Ensemble

♦ Midtown Concerts
♦ Other events
Useful Links


Disabled Access Info

Find out how to include your event in Notes on the Scene

Find us on the web...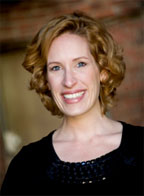 GEMS is happy to announce the appointment of Amanda Keil as our first Director of Development. Amanda is excited to combine her 10 years of professional fundraising expertise with her love for early music to support GEMS and New York's early music community. She looks forward to introducing herself to our volunteers, supporters, and board members and building a strong future for GEMS.

Over the coming weeks we'll be asking you to tell us what GEMS has meant for you and how we have served you. Have you come to concerts you might never have heard of? Did you find out about early music for the first time thanks to a GEMS showcase event? Did we help your ensemble sell out a performance?

Do visit and "like" us on Facebook, "follow" us on Twitter (@earlymusicscene) and add your comments!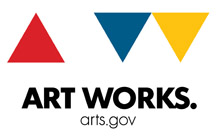 We are pleased and proud to report that GEMS has received its first grant from the National Endowment for the Arts (NEA), one of 817 nation-wide.

The award of $12,500 will help support the tour of the GEMS production of the medieval music-drama "The Play of Daniel" this June. The fully-staged and costumed show portraying the biblical story of Daniel, the "writing on the wall," and the lions' den was re-created by Mary Anne Ballard and Drew Minter, and produced by GEMS for presentation at The Cloisters in 2008 and again in 2013. Featuring a cast and crew of 25 of New York's finest early music and theater artists, it will be presented at the Connecticut Early Music Festival in New London, CT and at the Rockport Chamber Music Festival in Rockport, MA. Additional educational events are scheduled for schools and other venues in conjunction with the tour.

National recognition of GEMS' work by the NEA is a testament to the excellence of the New York musicians, the concerted hard work of our core staff (Gene, Wendy, Paul, and Naomi), the efforts of scores of volunteers and distinguished board members who have assisted us since our founding, and the expressions of support from all of you who attend the concerts we promote and support us with your donations.
Of Special Interest
The new ensemble Gretchen's Muse debuts with a three concert mini-festival this month. The ensemble's mission is to present a full and nuanced picture of the music of the 18th century, which saw the transition between what we know now as the Baroque and Classical styles. The three performances are on May 14, May 21, and May 27 and will be held at the WMP (Workshop for Music Performance) Concert Hall.

The fabulous musicians of the Repast Baroque Ensemble will be joined by Viola da Gamba virtuosa Sarah Cunningham in their concert on May 22 at the Baruch Performing Arts Center. The program celebrates spring in all of its forms, and will include free improvisation.
[Back to the top]
Event Listings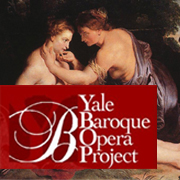 Yale Baroque Opera Project presents
Francesco Cavalli's La Calisto
Musical direction by Grant Herreid
Orchestral direction by Robert Mealy
Stage direction by Sarah Peterson

Saturday, May 4 & Sunday, May 5 at 5pm Tickets: FREE
University Theater, Yale University, 222 York Street, New Haven, CT

Click here for full details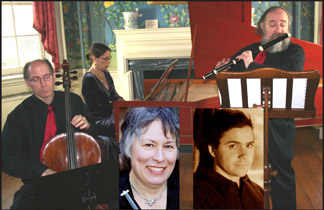 Music at Morris-Jumel presents:
Brooklyn Baroque
Flauti Traversi et Flauto Dolce
with guests Gregory Bynum, recorder &
Courtney Westcott, baroque flute

Saturday, May 11 at 4 pm Tickets: $20-$25
Reception to follow
Morris-Jumel Mansion, 65 Jumel Terrace, Manhattan

Click here for full details or call 212-923-8008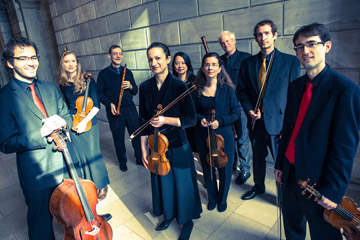 Gretchen's Muse


Debut Concert Series
A mini-festival exploring the music of the 18th century. The repertoire extends from Bach to Beethoven, using ensembles ranging from two to seven performers, and featuring strings, winds, keyboards, and voice.

From Bach to Boccherini

- Tuesday, May 14 at 8 pm


Baroque as Bizarre

- Tuesday, May 21 at 8 pm


Virtuosic Winds

- Monday, May 27 at 8 pm



Tickets: $15-$25
WMP Concert Hall, 31 East 28th Street, between Madison Avenue and Park Avenue South, Manhattan

Click here for full details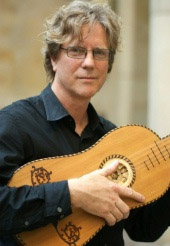 New York Continuo Collective
L'Amour et La Folie: Love and Madness in the Air de Cour
Airs de Cour by Guédron, Boysset, du Baily, Vincent and others, accompanied by the Collective's usual array of lutes, theorbos, gambas and guitars.
Grant Herreid, director

Tuesday, May 14 at 8 pm Admission by donation
St. Luke's Lutheran Church, 308 West 46th Street (between 8th and 9th Avenues), Manhattan

Click here for full details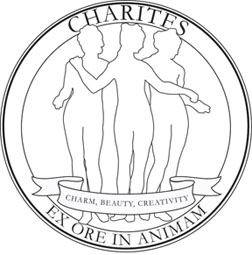 Charites
La Voce Meravigliosa:
A Concert of Baroque Music on the Art of Singing
Music by Luzzascho Luzzaschi, Claudio Monteverdi and Barbara Strozzi is interspersed with readings of ancient myths in which the human voice plays a pivotal role, including the stories of Apollo, Orpheus and Echo.

Friday, May 17 at 8 pm Tickets: $10
Zion German Evangelical Lutheran Church, 125 Henry Street, Brooklyn Heights, Brooklyn, NY

Click here for full details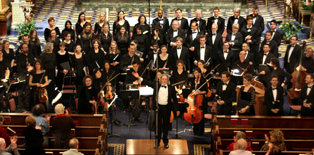 Canticum Novum
Harold Rosenbaum, conductor
W.A. Mozart: Grand Mass in C Minor (K. 427)
J.S. Bach: Singet dem Herrn ein nueus Lied
Mozart: Ave Verum Corpus

Saturday, May 18 at 8 pm Tickets: $40-$60
The Church of Saint Jean Baptiste, 184 East 76th Street (at Lexington Avenue), Manhattan

Click here for full details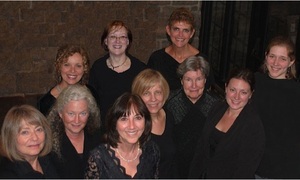 Angelica, Women's Chamber Choir
Into the Light
Featuring works by Hildegard von Bingen, Josquin des Prez, selections from the Cantigas de Santa Maria (Galician-Portuguese songs collected by Alfonso X) and the Llibre Vermell de Montserrat.

Sunday, May 19 at 3 pm Tickets: $10-$20
The Church of St. Vincent Ferrer, 869 Lexington Avenue at East 66th Street, Manhattan

Click here for full details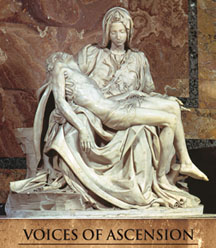 Voices of Ascension
Masters of the Renaissance
Palestrina's Stabat Mater (for two choirs), Victoria's Requiem, and motets of Palestrina & Victoria

Tuesday, May 21 at 8 pm Tickets: $10-$65
The Church of the Ascension, Fifth Avenue at Tenth Street, Manhattan

Click here for full details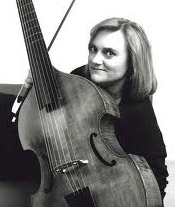 Repast Baroque Ensemble
with guest Sarah Cunningham, viola da gamba
Spring Fling
A celebration of the season including Christopher Simpson's suite, "Spring"; works of Matthew Locke; and free improvisation.

Wednesday, May 22 at 8 pm Tickets: $5-$25
Baruch Performing Arts Center, 55 Lexington Avenue at 25th Street, (entrance between Lexington & 3rd Avenues), Manhattan

Click here for full details

Grand Harmonie
Mendelssohn's Symphony #3 "Scottish"
Rossini's Overture to La Cenerentola
Weber's Clarinet Concerto # 1
Adam Boyles, conductor
Thomas Carroll, clarinet

Friday, May 24 at 7 pm Tickets: $20-$35
Church of the Epiphany, 1393 York Avenue at East 74th Street, Manhattan

Click here for full details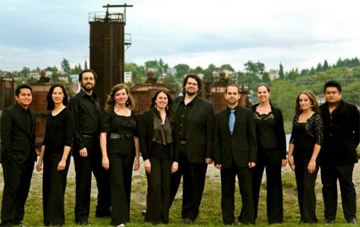 Byrd Ensemble
In the Company of William Byrd
Seattle-based ensemble returns to New York with a program of Renaissance music by Byrd and his personal contemporaries.

Saturday, June 8 at 8 pm Tickets: $10-$20
The Church of St. Mary the Virgin, 145 West 46th Street, between 6th and 7th Avenues, Manhattan

Click here for full details or call 206-397-3627
[Back to the top]

Midtown Concerts


Thursdays at 1:15 pm





The rest of the season at:


The Chapel at St. Bartholomew's Episcopal Church
325 Park Avenue at East 51st Street
Manhattan


May 9

- Summit Ensemble
Sound the Trumpet: Music of William and Mary
Joseph Hill, countertenor
Nicholas Tamagna, countertenor
Jack Bender, harpsichord/organ
The Summit Ensemble presents music from the time of William and Mary (1698-1694), featuring works for two countertenors. The program includes Henry Purcell's "Sound the Trumpet" from Come, Ye Sons of Art, as well as Purcell's "Many, many, many such days" and John Blow's moving Ode on the Death of Mr. Henry Purcell.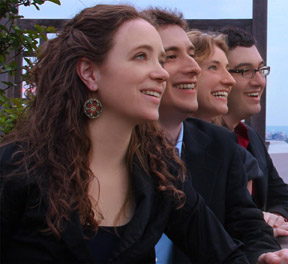 May 16 - PHOENIXtail


Rumors & Hearsay
Beth Wenstrom, violin
Priscilla Smith, oboe & recorders
Ezra Seltzer, cello
Jeffrey Grossman, harpsichord
Did you hear about the the keyboard player whose stubbornness nearly killed him? Or the violinist whose arrogance nearly ruined him? PHOENIXtail is naming names and crossing strings in this gossip-filled concert of Handel, Leclair, and Matteis.
Other Upcoming Events... (click on the date for more info)

Saturday, May 4 at 7:30 pm - SIREN Baroque, Mary Flagler Cary Hall at The DiMenna Center, NYC
Sunday, May 5 at 4 pm - Parthenia & Blue Heron, The Church of St. Luke in the Fields, NYC
Saturday, May 11 at 8 pm - Polyhymnia, St. Ignatius of Antioch Episcopal Church, NYC
Saturday, May 11 at 8 pm - Vox Fidelis, The Shrine Church of S. Anthony of Padua, NYC
Sunday, May 12 at 4 pm - Anonymous 4, Corpus Christi Church, NYC