In This Issue

♦ What's New

♦ Of Special Interest

♦ Event Listings
♦ Clarion Music Society
♦ Opera Lafayette
♦ Hudson Valley Singers
♦ Brooklyn Baroque
♦ REBEL

♦ Early Music Festival: NYC

♦ Midtown Concerts
♦ Other events
Useful Links


Disabled Access Info

Find out how to include your event in Notes on the Scene

Find us on the web...




Spring Appeal

As of today, we have received $5,211 in donations towards our goal of $10,000. Thanks to those of you who have contributed already! Remember that we have generous donors who will match the aggregate total up to $10,000, effectively doubling your gift. We have until May 15 to reach that goal, and we are counting on you to bring us there. Donate now!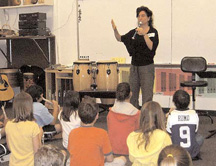 S'Cool Sounds instructor needed
S'Cool Sounds, our education program, is in need of an additional instructor starting in September, 2014. The 30 week program consists of one day (or possibly two days) a week at a school in Brooklyn, with six classes of approximately 20 third or fourth grade students each. Experience working with large groups of young children is encouraged, but not required. The position is well-compensated and additional training will be provided if needed. Contact S'Cool Sounds Director Nina Stern if you or someone you know is interested.
Of Special Interest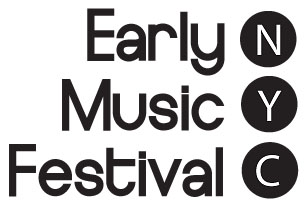 Early Music Festival: NYC
This summer will see a whirlwind of early music activity in New York City with the first Early Music Festival: NYC, co-directed by Jolle Greenleaf and Donald Meineke. With events scheduled from June 13 through 19, the Festival promises a remarkable intersection of sights and sounds for the senses. Most events will offer free admission and therefore be available to everyone.

This inaugural year is packed with a variety of offerings for the public including an orchestral concert celebrating the 300th anniversary of C.P.E. Bach's birth, intimate chamber music events, recitals, two performances by the acclaimed Green Mountain Project, choral master pieces, and so much more.

The Festival is produced in partnership with GEMS, and we have created a new section in our newsletter to help keep you informed! Preliminary information is included below, and we will be including more details about the many events happening from June 13-19 in subsequent newsletters. Watch this space!
[Back to the top]
Event Listings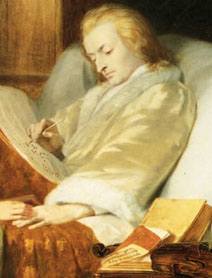 The Clarion Orchestra and Choir
1791: The Mozart Requiem
Three dramatically different masterpieces from Mozart's final year, 1791, including the Overture from The Magic Flute, Piano Concerto No. 27 in B-flat major, and the Requiem in D minor. The program displays Mozart at the height of his powers with three pieces that reveal not only the composer's virtuosity but also his versatility.

Friday, May 2 at 8 pm Tickets: $20-$75
Park Avenue Christian Church, Park Avenue and East 85th Street, Manhattan

Click here for full details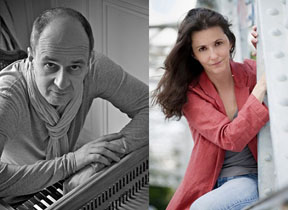 Opera Lafayette
Celebrating Rameau Part One: The Salon
Opera Lafayette begins its commemoration of the 250th anniversary of Rameau's death with a program devoted to the great composer's vocal and instrumental chamber works.

Friday, May 2 at 8 pm Tickets: $45-$60
Weill Recital Hall at Carnegie Hall, 154 West 57th Street (at 7th Avenue), Manhattan

Click here for full details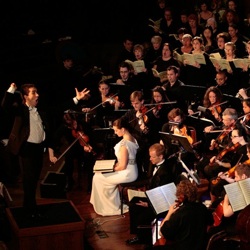 Hudson Valley Singers
with The New York Metamorphoses Orchestra
MOZART: Sacred and Profane
Including Mozart's early Litany K.243, concert arias and select opera choruses
Eugene Sirotkine, conductor
Soloists: Karen Harnay, Soprano; Alexandra Lushtak, Mezzo-Soprano; Victor Antipenko, Tenor; Robert Garner, Baritone
Saturday, May 3 at 7:30 pm Tickets: $25-$30
Church of St. Paul and St. Andrew, 263 West 86th Street, Manhattan
Click here for full details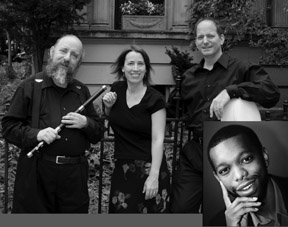 Brooklyn Baroque & Friends
Heaven and Earth
Bass-baritone Jonathan Woody joins Brooklyn Baroque and friends for a program of German and French baroque works, including J. S. Bach's Ich habe genug, a gorgeous renunciation of this life for the bliss to come, and Campra's celebration of worldly pleasure, Silène.

Wednesday, May 7 at 8 pm Tickets: $20
Church of St. Luke in the Fields, 487 Hudson Street (just south of Christopher Street), Manhattan

Click here for full details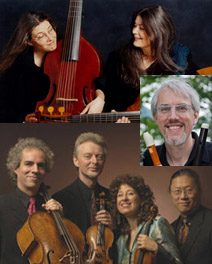 REBEL
with viola da gamba duo Les Voix Humaines and recorde/flute virtuoso Matthias Maute
Human Voices
Works by Telemann, J.S. Bach, Buffardin, Couperin and Ste. Colombe, featuring the U.S. premiere of the "New Brandenburg Concerto #12" by J.S. Bach- Haynes/ Napper.

Sunday, May 11 at 4 pm Tickets: $10-$35


Followed by a post-concert Mother's Day reception


Bedford Presbyterian Church, Village Green (Rt.22/Rt.172), Bedford, NY

Click here for full details
[Back to the top]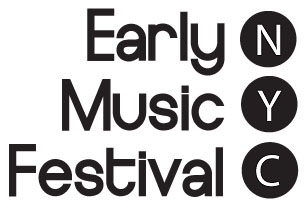 Early Music Festival: NYC
Early Music Festival: NYC is coming soon! Please join many of the City's finest artists for a hot week of summer events this June 13–19, 2014.

Jolle Greenleaf and Donald Meineke, co-directors

Check this space in subsequent newsletters for the latest details, and be sure to visit the Festival website.

Early Music Festival: NYC 2014 Participants
Antioch Chamber Ensemble
Bach Vespers at Holy Trinity
BICINIUM - Judith Malafronte and Drew Minter
Dark Horse Consort
Diderot String Quartet
Five Boroughs Music Festival/Cellist Paul Dwyer
Green Mountain Project
House of Time
New York Polyphony
Organist John Scott
Parthenia
Quicksilver
The Sebastians
Harpsichordist Kenneth Weiss
More information
Website: www.EMFNYC.org
Facebook (Early Music Festival: NYC)
Twitter (EMFestNYC)



The Festival is produced in partnership with Gotham Early Music Scene, Inc.

Midtown Concerts
Thursdays at 1:15 pm
October 10, 2013 through June 12, 2014
Chapel at St. Bartholomew's Church
325 Park Avenue at 51st Street
Manhattan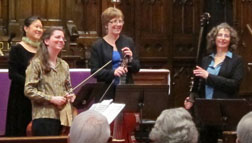 April 24: Lyra Consort
Rare Jewels of the French Baroque
Vita Wallace, baroque violin
Beverly Au, pardessus de viole
Lisa Terry, basse de viole
Deborah Fox, theorbe

This quintessentially French program features rare French lyra-viol dances by du Buisson and de Machy, music for the elegant but equally rare pardessus de viole so popular in 18th centuray France, a trio sonata by celebrated violinist/composer/child prodigy Elisabeth Jacquet de la Guerre, and the iconic theorbo music of de Visee.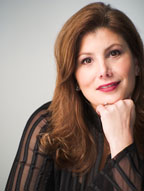 May 1

: Laura Heimes
Love's Unending Spell
Laura Heimes, soprano
Deborah Fox, lute and theorbo

Soprano Laura Heimes and lutenist Deborah Fox explore the varied world of 17th century song accompanied by lute and theorbo. Exquisite texts blend with beguiling melody in English songs by Dowland, Lanier, Lawes, and Purcell, while passion meets virtuosity in Italian songs by Strozzi, and Monteverdi.

Looking ahead:


May 8

: Elena Zamolodchikova, harpsichord
Harpsichord Music by English Virginalists and Italian Composers from the 16-17th Centuries


May 15

: NO CONCERT
Other Upcoming Events... (click on the date for more info)

Tuesday, April 22 at 6 pm - Benjamin Bagby & the Harry Partch Institute Ensemble, collected stories: hero, Zankel Hall at Carnegie Hall, NYC
Wednesday, April 23 at 7:30 pm - Kenneth Weiss, harpsichord, The Kosciuszko Foundation, NYC
Sunday, April 27 at 3 pm - Dorian Baroque, The Church of the Epiphany, NYC