In This Issue

♦ What's New

♦ Of Special Interest

♦ Event Listings
♦ Musica Nuova
♦ The Sinfonia Players
♦ Miller Theatre
♦ Empire Viols
♦ Sonnambula
♦ Sebastian Chamber Players
♦ Khorikos
♦ Asteria
♦ Gwendolyn Toth
♦ Amuse
♦ Music Before 1800 Season
♦ Sinfonia New York
♦ Other events
Useful Links


Disabled Access Info

Find out how to include your event in Notes on the Scene

Find us on the web...




What's New at GEMS...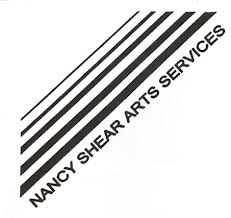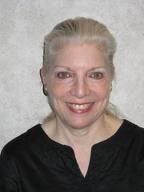 We're happy to announce that we have engaged Nancy Shear Arts Services to handle publicity for the GEMS Fifth Anniversary Celebrations. With 30 years experience in the classical music sphere as a writer, commentator, radio host, and publicist, Nancy specializes in "creative thinking based on wide knowledge" combined with real devotion to our art. She and her associate Dan Guss have been coordinating with GEMS' own extensive publicity operation, creating new announcements and following-up with her wide network of contacts to spread the good word about early music in New York City.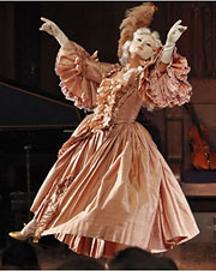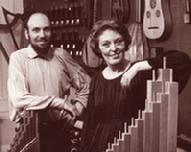 We have begun mailing tickets ordered for the October 4th performance of "The Art & Ecstasy of the Chaconne" following our mailing of 15,300 invitations and announcements to a wide range of music lovers. While all seats at the Society for Ethical Culture's hall have excellent sightlines and acoustics, the very best seats are being claimed at a good clip. Do join us, and place your order! You also won't want to miss the reception following the concert, honoring Mike and Kay Jaffee, founders of the Waverly Consort. Many "Waves" (Waverly alumni) will be in attendance, so it should be a great party celebrating one of the seminal ensembles in our field.

The reception is not only an opportunity to recognize two pioneers in our field, it's also a fundraiser for GEMS. As a not-for-profit corporation, we provide extensive services to a wide range of early music ensembles and arts organizations at prices they can afford. To do that, we depend on charitable contributions to cover our indirect costs; your ticket to the reception supports our work!

Tickets!
Tickets are on sale on our website! We are selling tickets for many groups this year, including ARTEK, Canticum Novum, Parthenia, Sebastian Chamber Players, and Trinity Choir. Tickets for Trinity's Twelfth Night Festival in December and January will be on sale in the next couple of days so check this page often. Tickets are also on sale for run of The Play of Daniel in January on The Met Museum website.
Of Special Interest
Aaaand... we're off! The season has officially begun, at least according to this newsletter. Be sure to read through ALL the listings below (including a show TONIGHT with Musica Nuova)-- you won't be disappointed. Hope to see you at all (or most) of the concerts... and don't forget to sleep and eat!
[Back to the top]
Event Listings
Musica Nuova
Men, Maids, and Mischief
A semi-staged pastiche of bawdy and naughty English songs

Thursday, September 6 at 8 pm Admission: $10
Jimmy's No. 43, 43 East 7th Street between 2nd and 3rd Avenues, Manhattan
Monday, September 10 at 7 pm Admission: by donation
Pete's Candy Store, 709 Lorimer Street between Richardson and Frost Streets, Brooklyn

Click here for full details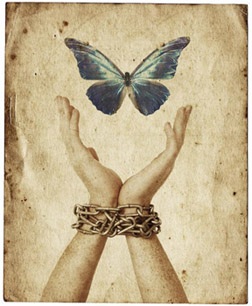 The Sinfonia Players
Freedom's Ransom
Featuring Richard Einhorn's Carnival of Miracles, which explores freedom of religion, art, science, sex, and politics. Also works by Bach, Bartok, Hansen, Monteverdi, and Strozzi.

Postponed from June
Monday, September 10 at 8 pm Tickets: $10
Park Avenue Christian Church, 1010 Park Avenue at 85th Street, Manhattan

Click here for full details or call 718-852-0023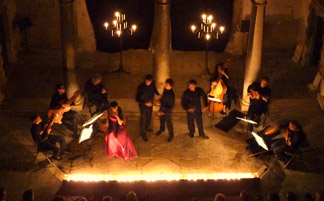 Miller Theatre presents
Le Poème Harmonique
Venezia: from the streets to the palaces
A musical evocation of 17th-century Venice, performed entirely by candlelight

Wednesday, September 12 & Friday, September 14 at 8 pm Tickets: $40-$45
Discounts for students and seniors
Miller Theatre at Columbia University, 2960 Broadway at 116th Street, Manhattan

Click here for full details for 9/12
Click here for full details for 9/14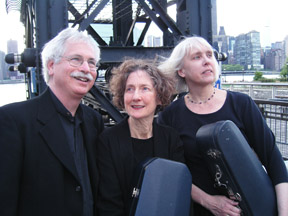 Empire Viols
Isle of Viols: English Music for Three Viols and Harpsichord

Friday, September 14 at 8 pm Admission: Free
Mannes College The New School for Music, Faculty Concert Hall, 150 West 85th Street, Manhattan

Click here for full details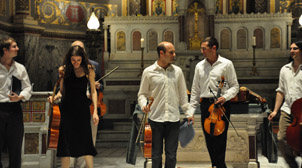 Sonnambula Viol Consort
Highest and Curious Musicke:
Music of Elizabethan England

Friday, September 21 at 8 pm Tickets: $15
Church of St. Luke in the Fields, 487 Hudson Street (Just South of Christopher Street), Manhattan

Click here for full details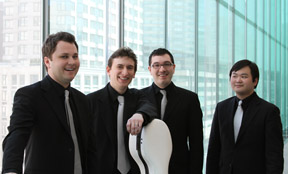 Sebastian Chamber Players
If It Ain't Baroque...
Concertos and Suites of the High Baroque
Music by Corelli, Telemann, Bach, Handel, and Vivaldi

Saturday, September 22 at 7:30 pm
Tickets: $10-$15
All Angels' Episcopal Church, 251 West 80th Street, Manhattan

Click here for full details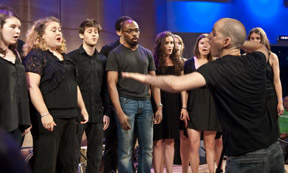 Khorikos
CODEX 25: Early Choral Music from Toledo to the New World

Saturday, September 22 at 7:30 pm Tickets: $10-$30
St. Anthony's Shrine, 154 Sullivan Street at Houston Street, Manhattan

Click here for full details or call 917-224-3532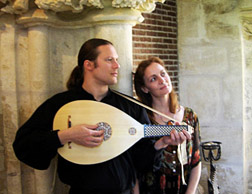 Bargemusic's There and Then series presents
Asteria
The body departs but the heart remains with you
Arthurian romance and courtly song in the latter Middle Ages

Sunday, September 23 at 2 pm Tickets: $15-$35
Bargemusic, Fulton Ferry Landing near the Brooklyn Bridge, Manhattan

Click here for full details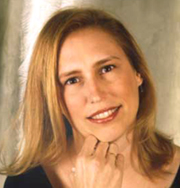 The Art of the Early Keyboard Series presents
Gwendolyn Toth, organ
Scheidemann to Bach: The Baroque Organ

Thursday, September 27 at 8 pm Tickets: $15-$25
Holy Trinity Lutheran Church, 3 West 65th Street at Central Park West, Manhattan

Click here for full details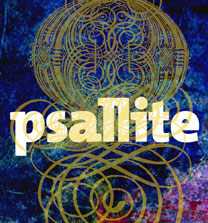 Amuse Singers
Psallite!
A celebration of psalms with organ & percussion
David Rosenmeyer, music director

Saturday, September 29 at 7:30 pm Tickets: $15-$25
St. Ignatius of Antioch Episcopal Church, 552 West End Avenue at West 87th Street, Manhattan

Click here for full details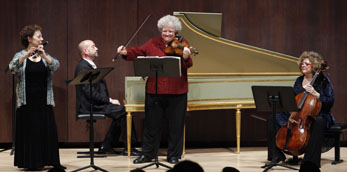 Music Before 1800 Announces
2012-2013 Season

New York's longest running early music series proudly announces its 38th season of eight concerts at Corpus Christi Church AND three concerts at the DiMenna Center.

Click here for full details



Juilliard Baroque pictured at right
GEMS presents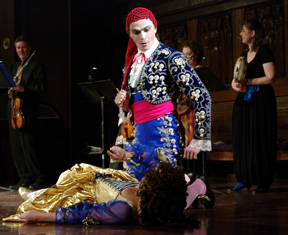 Sinfonia New York &
the Fifth Anniversary Gala Reception
The Art & Ecstasy of the Chaconne

Thursday, October 4 at 7:30 pm Tickets: $40-$125
New York Society for Ethical Culture, 2 West 64th Street (at Central Park West), Manhattan

Click here for full details
[Back to the top]
Other Upcoming Events... (click on the date for more info)

Wednesday, October 10 at 7 pm - GEMS presents Early Music America's Baroque Competition finalists' concert, Corpus Christi Church, NYC
Thursday, October 11 at 1:15 pm - Weekly free Midtown Concerts series begins at Saint Peter's Lutheran Church, NYC
Friday, November 9 at 7 pm - GEMAS – Early Music of the Americas inaugural concert with Paul O'Dette, Americas Society, NYC
Thursday, December 27 at 7:30 pm - Parthenia with Julianne Baird, Trinity Church, NYC
Saturday, December 29 at 3 pm - A Christmas Concert for all Ages with Sinfonia New York, Trinity Church, NYC
January 11-13 and 18-20, 2013 at 1 pm and 3 pm, The Play of Daniel, The Cloisters, NYC