Published 1st and 3rd Thursdays of every month to over 6,500 subscribers. ♦ Naomi Morse, Editor
Gotham Early Music Scene, Inc., New York, New York ♦ July 18, 2013
In This Issue

♦ What's New

♦ Of Special Interest

♦ Event Listings
♦ 4x4 Festival

♦ Midtown Concerts
♦ Other events
Useful Links


Disabled Access Info

Find out how to include your event in Notes on the Scene

Find us on the web...




What's New at GEMS...

Happy Summer! We hope that you are all able to keep relatively cool in this summer heat.

Baroque Music Workshop for Kids
Alexandra Dunbar's "World of the Harpsichord" early music program for kids still has spaces available. The workshop is located in the Washington Heights section of Manhattan, and will take place August 13-16, 10am - 2pm each day and is open to children 6 and older. Alexandra will be joined by Lisa Terry, Marina Fragoulis, and Nina Stern in leading an exploratory musical workshop for the participants. In addition, full scholarships are available thanks to the S'Cool Sounds education program! If you know of a child who plays a musical instrument and would be interested in exploring some lesser-known instruments, check out the website for more info about the workshop and registration.
Of Special Interest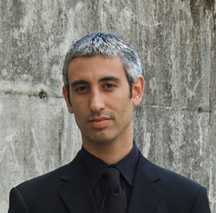 Avi Stein's celebrated 4x4 Baroque Festival of four concerts featuring many of the finest musicians active in New York's early music scene returns on July 30. Note that the series is starting earlier this year! Admission is free (though a donation of $20 is suggested and greatly appreciated). Concerts are held in the air-conditioned, acoustically superb sanctuary at Saint Peter's Church on Lex and 54th.
Event Listings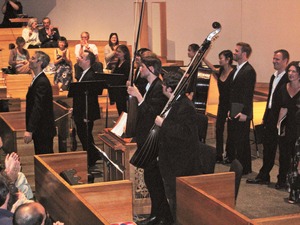 4x4 Festival
4 Concerts of Baroque Music
The 4x4 Festival presents concerts of baroque music showcasing works by well-known composers such as J.S. Bach, G.F. Handel and Henry Purcell while shedding light on some of their unjustly neglected contemporaries. Participating musicians include the violinist Robert Mealy, soprano Jolle Greenleaf, and many of New York's finest musicians of this repertoire. The project is directed by Avi Stein who teaches at the Juilliard School, Yale University and the Longy School and is the director of music at St. Matthew & St.Timothy Church, and the music director of OperaOmnia.

All concerts Free Admission with a suggested donation of $20


Tuesday, July 30 at 7 pm

– Concerto à 5


Wednesday, July 31 at 7 pm

– "Sonata, What do you want of me?"


Friday, August 2 at 7 pm

– Handel's Apollo and Daphne


Saturday, August 3 at 7 pm

– Bach and Before

Saint Peter's Lutheran Church, 54th Street and Lexington Avenue, Manhattan

Click here for full details
Midtown Concerts

Watch this space for news of the 16th season of the weekly series of free concerts, taking place at the Chapel at St. Bartholomew's Church every Thursday afternoon starting on October 10th.

The schedule will be posted on the Midtown Concerts website by the end of July, and we will be mailing the season brochure in August (contact us here with your address if you want to receive the brochure in the mail). Semi-monthly announcements and reminders will appear in this newsletter.



EXTRA!

We may be able to add three Thursday concerts: September 19, 26 and October 3. Watch for the announcement.
Other Upcoming Events...

(click on the date for more info)



Thursday, July 25 at 7:30 pm - The Sheep Island Ensemble: The New York City Summer Mahler Project, St. Bartholomew's Church, NYC