In This Issue

♦ What's New

♦ Of Special Interest

♦ Event Listings
♦ The Sebastians
♦ New Vintage Baroque
♦ Brooklyn Baroque
♦ New York Polyphony
♦ Anonymous 4
♦ Sonnambula
♦ SIREN Baroque
♦ East of the River
♦ Pomerium
♦ The Play of Daniel
♦ ARTEK

♦ Midtown Concerts
♦ Other events
Useful Links


Disabled Access Info

Find out how to include your event in Notes on the Scene

Find us on the web...




What's New at GEMS...

Host a Musician!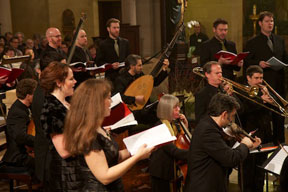 New York's early music scene is livelier than ever, and more and more ensembles and artists from outside the City are coming into town to present concerts or join local ensembles for special productions (pictured is the 2011 Green Mountain Project's Monteverdi Vespers concert). This has created a need for hospitality for these guest artists for the few days they're here in rehearsals and performances. Would you be willing/able to accommodate a visiting musician? Click here for more information!

MidtownConcerts

Once again, we have been honored with a $5,000 grant from The Reed Foundation in support of Midtown Concerts, our weekly series of free concerts at St. Bartholomew's Church on Park Avenue. The Church provides their exquisite Chapel every week at no charge; the gift from The Reed Foundation, your donations at the concert, and the support of the New York State Council on the Arts and the New York City Department of Cultural Affairs enables GEMS to provide the artists with publicity, concert photos and videos, and an honorarium.
Of Special Interest

The best seats (aisles and front) for the GEMS production of The Play of Daniel at Trinity Wall Street Church are selling well. We encourage our loyal readers to secure these seats before the public media listings appear later this month. Details below.
[Back to the top]
Event Listings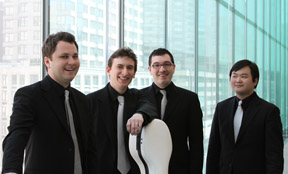 The Sebastians
Christmas in Rome
A seasonal tribute featuring Corelli's Christmas Concerto and other works by Biber, Schmelzer, and Handel

Saturday, December 7 at 4 pm Tickets: $10-$15
All Angels' Church, 251 W. 80th Street (between Broadway and West End Avenue), Manhattan

Click here for full details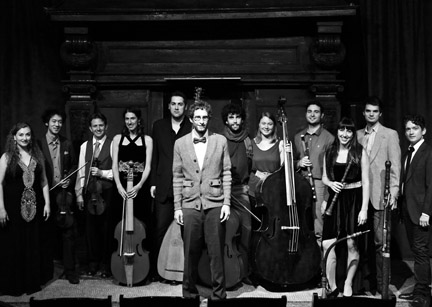 Play Loud! Chamber Music Festival presents
New Vintage Baroque
The Greatest Hits and Exploits of Don Quixote
A look at the cosmopolitan legacy of Don Quixote, performing works by composers from France, Germany, Italy, and of course, Spain.

Wednesday, December 11 at 7 pm Tickets: $15-$20
Insituto Cervantes New York, 211 E. 49th Street at 3rd Avenue, Manhattan

Click here for full details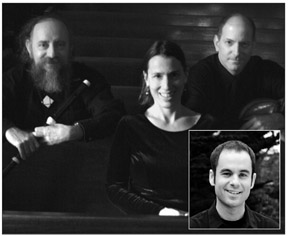 Music at Morris-Jumel presents
Brooklyn Baroque with guest tenor Timothy Hodges
Annual Holiday Concert
Music by Bach, Telemann, Cervetto, Castello, and others

Saturday, December 14 at 4 pm Tickets: $20-$25
Reception to follow the concert
Morris-Jumel Mansion, 65 Jumel Terrace, Manhattan

Reservations are required
Click here for full details or call 212-923-8008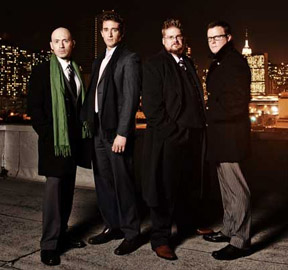 Miller Theatre at Columbia University presents
New York Polyphony
Wondrous Birth
An intimate, meditative take on the holiday season, featuring ancient carols, favorite works by Tallis and Victoria, and the world premiere of a new Miller Theatre commission for New York Polyphony written by contemporary British composer Andrew Smith.

Saturday, December 14 at 8 pm Tickets: $30-$40
Discounts for students and seniors
St. Paul's Chapel, Columbia University, Enter the campus at 2960 Broadway, at 116th Street, Manhattan

Click here for full details or call 212-854-7799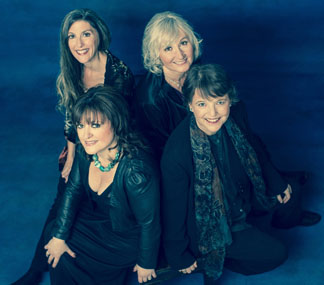 Music Before 1800 presents
Anonymous 4
A Virgin Unspotted
Medieval music from England, France and Spain that praises the Virgin Mary

Sunday, December 15 at 4 pm Tickets: $10-$45
$10 student rush tickets at the door
Corpus Christi Church, 529 West 121st Street between Broadway & Amsterdam Avenue, Manhattan

Click here for full details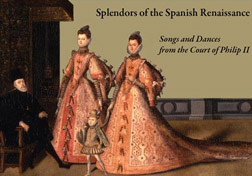 Sonnambula
Splendors of the Spanish Renaissance
Intimate Canciones (popular tunes with poetic texts), joyful Villancicos (songs with rustic themes), and virtuosic instrumental pieces, by composers working for Philip II.

Thursday, December 19 at 7 pm Tickets: FREE (RSVP required) Reception to follow the concert
Hispanic Society of America, 613 West 155th Street at Broadway, Manhattan

Click here for full details
Email or call 212-926-2234, Ext. 250 for reservations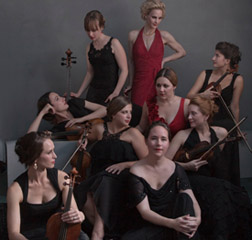 SIREN Baroque
Winter Songs
Crowd pleasing works by Vivaldi, Bach, Purcell and more

Friday, December 20 at 8 pm Tickets: $10-$20
Church of the Epiphany, 1393 York Ave (at East 74th Street), Manhattan

Click here for full details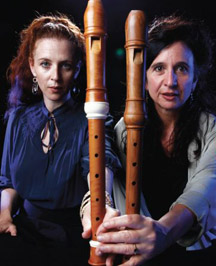 Peak Performances presents
East of the River
Darkness is Your Candle
With a focus on the winter solstice, family, and new beginnings, the program explores music of the Mediterranean, Balkans, Armenia, and the Middle East, presenting the earliest songs of those extraordinary cultures.

Saturday, December 21 at 8 pm Tickets: $20
Alexander Kasser Theater, Montclair State University, Valley Rd. and Normal Ave., Montclair, NJ

Click here for full details Click here for directions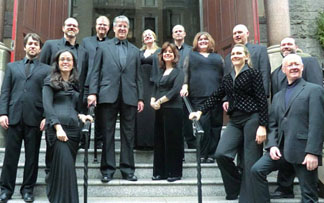 Pomerium
Creator of the Stars: Christmas Music from the Old World
Solemn and joyful chants and their polyphonic elaborations from the Renaissance
Alexander Blachly, director

Sunday, December 22 at 5 pm Tickets: $25
All Souls Unitarian Church, East 80th Street at Lexington Avenue, Manhattan

Click here for full details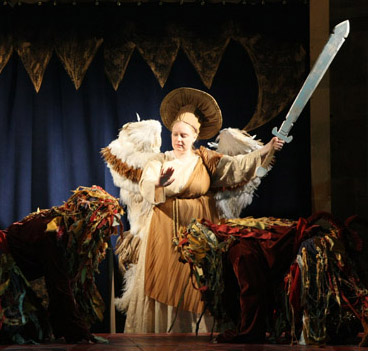 The Play of Daniel
Mary Anne Ballard, Music Director
Drew Minter, Stage Director
12th-century, fully-staged and costumed proto-opera, acclaimed by The New York Times as "a charming production of this austerely beautiful work".

Friday, December 27, 2013 at 8 pm
Saturday, December 28, 2013 at 3 pm
Sunday, December 29, 2013 at 3 pm Tickets: $20-$60
Trinity Wall Street Church, Broadway at Wall Street, Manhattan

Click here for full details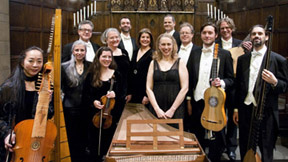 ARTEK
Holiday Concert: More Mozartian Masterpieces!
Back by popular demand: a post-Christmas holiday concert of more fabulous music by the beloved Wolfgang Amadeus Mozart. This year, ARTEK present instrumental music, opera overtures, and opera arias from Così fan tutte, Abduction from the Seraglio, and more.

Sunday, December 29 at 4 pm Tickets: $15-$50
Immanuel Lutheran Church, 122 East 88th Street at Lexington Avenue, Manhattan

Click here for full details
[Back to the top]

Midtown Concerts
Thursdays at 1:15 pm
October 10, 2013 through June 12, 2014
Chapel at St. Bartholomew's Church
325 Park Avenue at 51st Street
Manhattan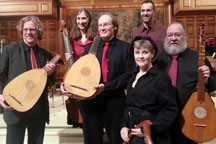 December 12: My Lord Chaimberlain's Consort
A Renaissance Christmas

Philip Anderson, tenor
Grant Herreid, baritone, lute, recorder
Rosamund Morley, viol and vielle
Pat O'Brien, cittern
Andy Rutherford, lute
Marcia Young, voice and harp

The Consort celebrates the warmth, beauty, and fellowship of the Midwinter Solstice with seasonal carols and noels, instrumental fantasias and dance music from earlier centuries -- with themes of Advent, Epiphany, and good old pagan revelry. And God send us a merrie New Yeare!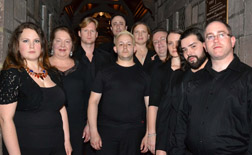 December 19

: Vox Fidelis
Renaissance Christmas Music of the Old Tradition

Choir
Timothy Smith, director

Acclaimed choir Vox Fidelis, led by Timothy Smith, present sacred Renaissance polyphony of the winter season. Program includes the music of Palestrina, Victoria, Sweelink, Praetorius, Hassler, and others from the German School.

Looking ahead:


December 26

: NO CONCERT
Merry Christmas! Happy Boxing Day!


January 2

: Aula Harmoniae, Virtuoso Solo and Chamber Music from France and Germany
Flauto traverso, viola da gamba, harpsichord
Other Upcoming Events... (click on the date for more info)

Thursday, December 5 at 8 pm - Choir of St. Luke in the Fields, Church of St. Luke in the Fields, NYC
Friday, December 6 at 8 pm - Opera Feroce, Zion German Evangelical Lutheran Church, Brooklyn
Saturday, December 7 at 7 pm - Trinity Wall Street Choir and Baroque Orchestra, Trinity Church, NYC
Sunday, December 8 at 3 pm - Trinity Wall Street Choir and Baroque Orchestra, Trinity Church, NYC
Sunday, December 8 at 3 pm - My Lord Chamberlain's Consort, Madison Avenue Presbyterian Church, NYC
Sunday, December 8 at 3 pm - Angelica, Women's Chamber Choir, The Church of St. Vincent Ferrer, NYC
Wednesday, December 11 at 7 pm - New Vintage Baroque, Insituto Cervantes New York, NYC
Saturday, December 14 at 7 pm - TENET with Dark Horse Consort & Bach Collegium San Diego, Park Avenue Christian Church, NYC
Monday, December 16 at 8 pm - Opera Feroce, The Chapel at Grace House, NYC
Wednesday, December 18 at 7:30 pm - Trinity Wall Street Choir and Baroque Orchestra, Alice Tully Hall, Lincoln Center, NYC