Season Preview 2016 - 2017

Holy Hemiolas, Batman!! When we decided to do an annual Season Preview issue starting this fall, we figured there'd be maybe 10 or 12 ensembles who'd submit their season listings for inclusion. Were we ever wrong; we received forty-one (41)! We are amazed and delighted by the strength and vitality of the early music scene in New York. These are just the self-presenting, New York-based ensembles; the preview doesn't even include the wonderful series at Music Before 1800, Holy Trinity Lutheran, Trinity Wall Street, St. Thomas Church, the Met Museum, the Morgan Library, the Frick Collection, etc. etc.!

To keep things manageable, we've divided the listings roughly in half. In this issue, you will see announcements of seasons that begin between now and October 15. We'll do a second issue, on August 25, announcing concert seasons that begin on October 16 and later.

Why not spend a lazy summer afternoon or evening browsing through this collection of riches, clicking through to each ensemble's website (by clicking on the link "more...."), listening to audio clips, and gazing at the beautiful faces of the musicians in our community. Then you can spend all your time this fall attending fabulous concerts. Life is good.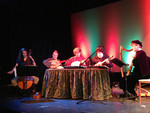 The Bacheler Consort
Opening concert: August 21
Mixed consort music, lute songs and dialogues of the Elizabethan and Jacobean periods. Music by Dowland, Morley, Bacheler, Phillips, and Byrd. The Consort has been together since 2003 and has acquired a reputation for combining scholarly research with cutting-edge historical performance practice. It is in this alchemy that the Consort aspires to conjure up the more elusive aesthetics of Renaissance music-making. More...
ALBA Consort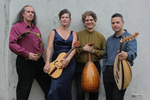 Opening concert: August 31


Performs early Mediterranean secular music on traditional instruments - vielle, oud, lute, vihuela, voice and percussion - evoking the haunting melodies and dynamic rhythms of the Iberian peninsula as well as music from its North African, Middle-Eastern and European neighbors. More...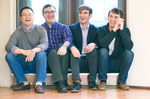 The Sebastians
Opening concert: September 3
This season the Sebastians bring their inimitable energy and style to a year-long celebration of their namesake, J.S. Bach. Save 30% when you subscribe to the whole season! You'll enjoy a concert of Bach's Brandenburg Concerti; Bach's Musical Offering; Vivaldi's Four Seasons with a newly-commissioned companion work by Tawnie Olson; the Complete J.S. Bach for Solo Violin as an installation piece; and a spectacular production of Bach's St. John Passion with the singers of TENET. More...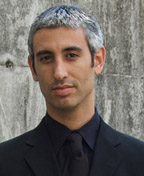 The 4x4 baroque Music Festival
Opening concert: September 6
The Festival returns for its 8th year with a quartet of hour-long concerts that bring together some of New York's best early music specialists under the artistic direction of Avi Stein, Associate organist and Chorusmaster at Trinity Church Wall Street and faculty member of the Juilliard School. Performers include Juilliard faculty Robert Mealy and Gonzalo Ruiz as well as luminaries of New York's thriving early music scene: Ezra Seltzer, Beth Wenstrom, Priscilla Herreid and vocal stars – Sherezade Panthaki, Tyler Duncan, and Jesse Blumberg. More...
Diderot String Quartet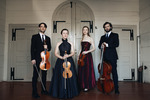 Opening concert: September 16


Opens its third season at Holy Trinity Lutheran Church, collaborating with guest David Breitman for a rare performance of Schumann's Piano Quintet on period instruments. Other programs include classic gems by Haydn and Mozart, and culminate with Brahms' soulful String Quartet No. 1 in May. Visit the website for tickets, more info, and to follow DSQ on tour! More...
Grand Harmonie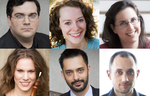 Opening concert: September 17


Enjoys pushing the boundaries of historical performance. This year their New York offerings include a wind quintet by George Onslow, Mozart's Jupiter Symphony and 5th Violin Concerto led by Cynthia Roberts, and the premiere of a new Harmonie band arrangement of Mozart's La Finta Giardiniera with New York's groundbreaking site-specific On Site Opera, in a co-production with The Atlanta Opera. More...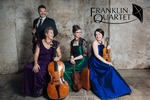 Franklin Quartet


Opening Concert: September 18


Performs music from the dawn of the string quartet on period instruments. Named after polymath Benjamin Franklin, the Franklin Quartet brings a spirit of invention and exploration to its presentation of early string quartet repertoire. Individually, the members of the Quartet possess extensive experience as specialists in chamber music and historically informed performance practice, and are highly sought-after as soloists, chamber musicians and orchestral leaders across the United States and abroad. More...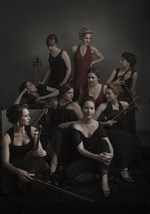 SIREN Baroque


Opening concert: September 18


New York City's only all-female early music ensemble is committed to celebrating and perpetuating early music through distinctive and compelling performances. SIREN's living composer initiative kicks off their 6th season with a program inspired by "In words as beautiful as flowers" - a cantata written for SIREN by Larry Lockwood. Baroque composers Dowland, Monteverdi and others will round out the program. More...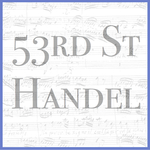 operamission


Opening concert: September 21


Opens its eighth season with "53rd Street Handel," a new series of free concerts at the recently reopened and renovated 53rd Street Library in its fresh and inspiring theater space in the main entrance at 18 West 53rd in Manhattan. In a concert of scenes and arias from G. F. Handel's Italian operas, we present an original mini-pastiche with voices and period instruments. More...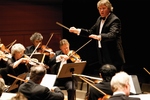 American Classical Orchestra


Opening concert: September 21


One of New York's leading period instrument orchestras, led by Founder and Artistic Director Thomas Crawford, ACO uses historically informed performance techniques, preserving and performing some of the greatest works from the Baroque, Classical, and early Romantic periods. The ACO's 32nd Season highlights well-known and underperformed composed from the 18th and 19th centuries, such as, Mozart, Mendelssohn, Beethoven, Cipriani Potter, Bach, etc… More...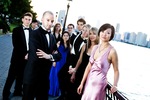 New York Baroque Incorporated


Opening concert: September 22


Strives to offer its audience a constant diet of fresh and historically informed performances of the 17th and 18th-century repertoire. This season, NYBI will present 16 public concerts throughout New York City with both world-renowned artists and young rockstars of early music. Season highlights include collaborations with the Saint Thomas Church on CPE Bach's St. John Passion, a brand new "Bach at One" series at Trinity Church, and two modern-day premieres of masterworks by rarely heard composers. More...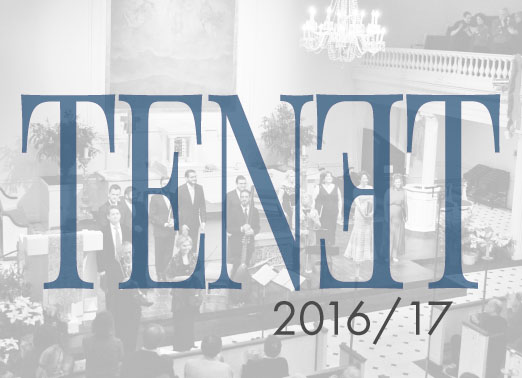 TENET


Opening concert: September 30


TENET's 16/17 series offers a return to the Green Mountain Project featuring Claudio Monteverdi's beloved Vespers of 1610, three concerts exploring the music and poetry of Guillame de Machaut and his contemporaries, and a collaboration to perform J.S. Bach's St. John Passion with the Sebastians. Artistic director Jolle Greenleaf welcomes an incredible lineup of performers from around the country to celebrate their 8th season! More...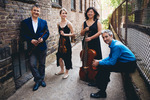 House of Time


Opening concert: September 30


Chamber ensemble House of Time performs repertoire of the 17th thru 21st centuries on period instruments. This season explores many styles including Gonzalo X. Ruiz's reconstruction of Vivaldi's Four Seasons; Carolyn Yarnell's Three Graces, a portrait of three strong women; the genius of Bach, Handel, and Scarlatti; Mozart's famed C minor Quintet with oboe; and underperformed works of colonial Americans alongside Bohemian's, Biber and Zelenka. More...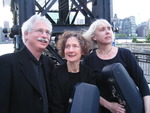 Empire Viols


Opening concert: September 30


Empire Viols (2 viols and harpsichord) presents a fall cornucopia of 17th-century music for voice and viols, featuring Ruth Cunningham, soprano, lately of Anonymous 4, and Patricia Halverson, viol, of Chatham Baroque. Composers include John Dowland, Thomas Morley, Marin Marais, Johann Theile, Matthew Locke and others. More...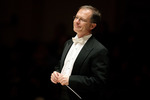 Musica Sacra


Opening concert: October 5


Directed by Kent Tritle, Musica Sacra presents major choral works including Palestrina's Missa Papae Marcelli, Handel's Messiah, Bach motets at the Cathedral of St. John the Divine and Carnegie Hall. More...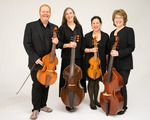 Parthenia
Opening concert: October 6
Parthenia and guest Dashon Burton, bass-baritone, paint a musical portrait of 1611 England, when James I authorized his English Bible. With an ensemble of New York's finest Renaissance vocalists, we present masterworks by William Byrd, Elizabeth I's favorite composer. The Setts for six viols and organ by William Lawes, courtier and composer for Charles I, offer stunning harmonies and emotional journeys to listener and performer alike. More...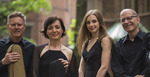 New York Classical Quartet
Opening concert: October 7


Judson Griffin, Margaret Ziemnicka, Marie Daniels, and David Bakamjian share their extensive period-instrument and chamber music experience as they approach the great classical string quartet repertoire with respect, love, and passion. Their second season at the historic and acoustically superb Church of the Transfiguration includes works from Haydn into the Romantic era.
More...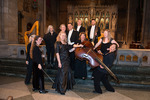 ARTEK
Opening concert: October 8


Under Gwendolyn Toth's direction, ARTEK has presented outstanding programs in New York City for over 30 seasons. Highlights of the 2016-2017 season include two programs of madrigals featuring ARTEK's fabulous madrigals singers: one program of madrigals of D'India, and one (in a cafe setting) of alternate versions of the famous "Lasciatemi Morire" poetry from l'Arianna. Other programs include chamber music of Biber, keyboard concertos of Bach's sons, Schubert lieder, and more....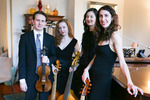 SONNAMBULA


Opening concert: October 15


Praised as "superb" by Alex Ross in The Rest is Noise, Sonnambula will appear at The Metropolitan Museum of Art and the Baruch Performing Arts Center. April 2017 will see the premiere of a dozen new works for the consort by Princeton University composers, and exciting new explorations of the sonic possibilities of the Met Museum's historic instruments. The name Sonnambula is a reference to the Fantasia, a contrapuntal free-composed form favored by Renaissance composers, and a pun on our aim of giving life to "sleeping" repertoire. More...