In This Issue

♦ What's New

♦ Of Special Interest

♦ Event Listings
♦ The Sebastians
♦ ALBA
♦ Britten Festival: Nicholas Phan
♦ My Lord Chamberlain's Consort
♦ Grand Harmonie
♦ Amuse Singers
♦ REBEL

♦ Midtown Concerts
♦ Other events
Useful Links


Disabled Access Info

Find out how to include your event in Notes on the Scene

Find us on the web...




And... we're off! Welcome to the 2013-2014 Season! As you can see from the listings below concerts are about to become numerous, and tickets are on sale on our website. See the special offer for Play of Daniel tickets below, or go to our home page to purchase tickets for other upcoming events. We have been busy getting the new ticket system up and running and will be adding more ensembles in the next weeks, so keep checking back if you don't see what you want.

Special Offer!
The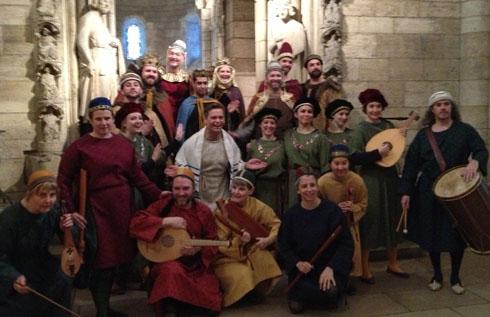 version of the medieval Play of Daniel produced by GEMS was acclaimed by Anthony Tomasinni in

The New York Times

as "a charming production of this austerely beautiful work." which, he noted, "could have run for a month and attracted eager audiences."



We're pleased to say that Daniel is back this season!

Directed by Drew Minter and Mary Anne Ballard, the 12

th-century, fully-staged and costumed proto-opera featuring many of New York's finest singers and instrumentalists returns for four performances at the historic Trinity Wall Street Church during the Twelfth Night Festival on December 27, 28, and 29.

For many "eager audiences" the entertaining and uplifing dramatization of the Old Testament story of Daniel's wisdom, integrity, and courage will become a holiday tradition. We are therefore offering advance access to tickets to our own early music community-- the readers of this newsletter-- before they are made available to the general public. You'll need the special Access Code: LIONS2013 when ordering. Tickets are $20, $40, or $60. Seats are reserved, and may be selected online, or via telephone (212) 866-0468.
Of Special Interest
Be sure read the two recent articles in The New York Times about two of the most prominent and revered members of the New York City Early Music community: instrument-maker and repair wizard William Monical, and baroque dance pioneer, performer, and teacher Catherine Turocy. The articles include beautiful photos of each.

The season is off to an exciting start. Enjoy the entertainment!
[Back to the top]
Event Listings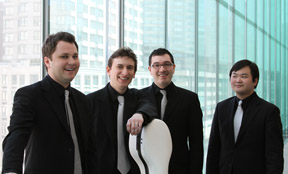 The Sebastians
Bach by Popular Demand:
Trio sonatas, concertos, and suites by Bach and his contemporaries

Saturday, September 7 at 7:30 pm Tickets: $10-$15
All Angels' Church, 251 West 80th Street (between Broadway and West End Avenue), Manhattan

Click here for full details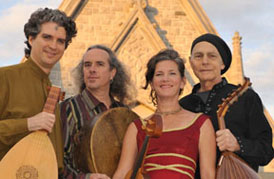 Bargemusic's There and Then Series presents
ALBA
Hispania: The Multifaceted Jewel Set in Golden Ages
Haunting melodies and dynamic rhythms of Iberia on traditional instruments

Sunday, September 15 at 4 pm Tickets: $15-$35
Bargemusic, Fulton Ferry Landing near the Brooklyn Bridge, Brooklyn

Click here for full details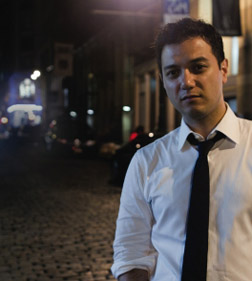 In honor of Benjamin Britten's 100th birthday, Trinity Wall Street presents nearly 100 works in more than 50 events from September through January. Full schedule here

Nicholas Phan
Still Falls the Rain
Acclaimed tenor Nicholas Phan performs Britten works from his second solo album, Still Falls the Rain. The New York Times recently profiled Phan, calling him an "expressive interpreter" of Britten. Phan is joined by Myra Huang, piano; Sivan Magen, harp; and Jennifer Montone, french horn.

Saturday, September 21 at 7 pm Tickets: $15-$30
Use the discount code GEMSFRIEND for $5 off general admission tickets!
St. Paul's Chapel, 209 Broadway (at Fulton Street), Manhattan

Click here for full details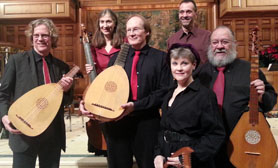 My Lord Chamberlain's Consort
A Pilgrim's Solace: Dowland's Last Book
A concert to honor John Dowland's 450th birthday with a complete performance of his final book

Sunday, September 22 at 3 pm Tickets: $10-$15
Church of St. Luke in the Fields, 487 Hudson Street (just south of Christopher Street), Manhattan

Click here for full details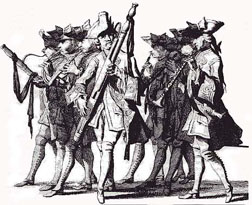 Grand Harmonie
No Strings Attached
A program of larger works by Mozart, Rossini and Haydn arranged for wind ensemble, or "Harmoniemusik"

Sunday, September 22 at 7:30 pm Tickets: $12-$15 suggested donation
Holy Trinity Lutheran Church, 3 West 65th Street at Central Park West, Manhattan

Click here for full details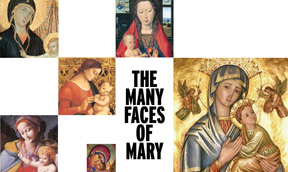 Amuse Singers
The Many Faces of Mary
10 Centuries of Magnificats and Marian Motets

Saturday, September 28 at 7:30 pm Tickets: $20
St. Ignatius of Antioch Episcopal Church, 552 West End Avenue at West 87th Street, Manhattan

Click here for full details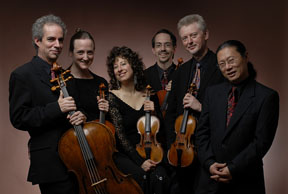 REBEL
Rediscoveries: Music by J.S. Bach's Contemporaries
Works by J.S. Bach, Telemann, Belitze, Theile, Schwartzkopff, Handel & Hasse

Sunday, October 13 at 4 pm Tickets: $10-$35


Reception to follow concert


Bedford Presbyterian Church, Village Green (Rt.22/Rt.172), Bedford, NY

Monday, October 14 at 7:30 pm Tickets: $15-$35
Part of the NY Early Music Celebration
Broadway Presbyterian Church, Broadway and West 114th Street, Manhattan

Click here for full details in Bedford
Click here for full details in Manhattan Click here for music samples from the program
[Back to the top]

Midtown Concerts
Thursdays at 1:15 pm
October 10, 2013 through June 12, 2014
Chapel at St. Bartholomew's Church
325 Park Avenue at 51st Street
Manhattan

Full 2013-2014 schedule announced! Have a look at the preliminary information on the website and keep a look-out for detailed information in this space.
Other Upcoming Events... (click on the date for more info)

Friday, September 13 at 8 pm - New Vintage Baroque, The Gershwin Hotel, NYC
Saturday, September 14 at 8 pm - New Vintage Baroque, The Gershwin Hotel, NYC
Sunday, September 15 at 3 pm - New Vintage Baroque, Spectrum, NYC
Tuesday, September 17 at 8 pm - The Grand Tour with Tenet, Dark Horse Consort, QuickSilver, and Jory Vinikour, The Metropolitan Museum of Art, NYC
Wednesday, September 18 at 8 pm - The Grand Tour with Tenet, Dark Horse Consort, QuickSilver, and Jory Vinikour, The Metropolitan Museum of Art, NYC