Season Preview 2016 - 2017 Part 2

Below you will find the second half of our Season Preview (following our regular Event Listings), announcing concert seasons that begin on October 16 and later. This continues the large number of offerings for the coming season begun in our August 18th issue. Previews in the last newsletter and this are limited to independent ensembles in the City; we will publish a special edition Season Preview featuring the many church-affiliated choirs and instrumental ensembles that feature early music in their offerings.
Event Listings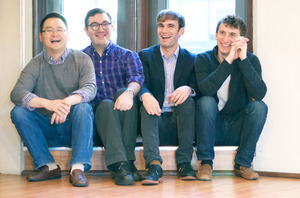 The Sebastians
Brandenburg Concerti
The Sebastians are kicking off a yearlong celebration of their namesake, J.S. Bach, with an evening of the Brandenburg Concerti. This concert features five of these virtuosic, colorful works and an exceptional array of soloists, including Priscilla Herreid, Meg Owens, and John Thiessen ("the gold standard of Baroque trumpet playing in this country." –The New York Times).

S

aturday, September 3 at 7:30pm

Tickets: $15-$40


St. Paul's German Evangelical Lutheran Church, 315 West 22nd Street (near 8th Avenue), Manhattan

Click here for full details
Season Preview, Part 2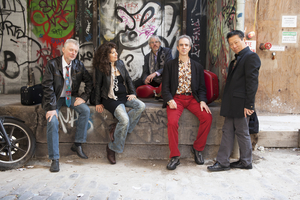 REBEL


Opening concert: October 16


The core formation of recorder/ flute, 2 violins, cello and keyboard expands with additional strings, winds and vocalists and specializes in 17th- & 18th-century chamber and orchestral music. Our season opener on Sunday, October 16, 2016 at 4 PM on our Musica Antiqua Nova series (Bedford, NY) will be a CD release party featuring the music of Johann Gottlieb Goldberg and J.S. Bach. In Spring 2017 we survey the music of Haydn, Mozart, Holzbauer & Gyrowetz, as well as honor Telemann's 250th anniversary with a program of Polish-inspired works by the great master for winds and strings. More...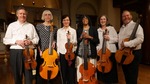 Abendmusik
Opening concert: October 20


Abendmusik, New York's early music string band, presents repertoire composed for consorts during the late 16th and 17th centuries. Join members, Judson Griffin, Małgorzata Ziemnicka, violins; and Lawrence Lipnik, Patricia Ann Neely and Carlene Stober, violas da gamba for "Italians in Vienna," "Coprario's Music" and more. Guest artists include Lewis Baratz, harpsichord and Rosamund Morley, viola da gamba. More...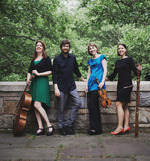 REPAST
Opening concert: October 21
Repast, a polished period instrument chamber ensemble, has a new Manhattan venue beginning in the 2016-2017 season! The group will perform each program at two locations: the McKinney Chapel of Brooklyn Heights' First Unitarian Church, and at Advent Lutheran Church on Broadway and 93rd Street in Manhattan. On October 21 and 22, 2016, Repast begins its 13th season by celebrating Queen Christina of Sweden's musical legacy. This highly cultured and brilliant woman supported the work of many musicians, both in Rome and in her native Sweden. Repast's program of works from Rome, the Netherlands, England, and Germany, follows the path of her extraordinary life and its rich musical landscape. More...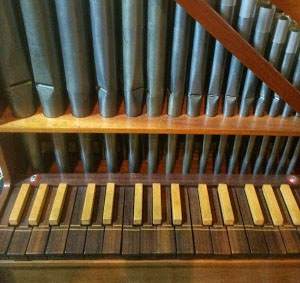 Collectio Musicorum
Opening concert: October 21
Collectio Musicorum is devoted to performing the best works of music from the earliest time. Our upcoming season features a concert devoted to music from Shakespeare's time (in recognition of the 400th anniversary of his death), a spring concert featuring music from the Roman de Fauvel, and a fringe concert at the Boston Early Music Festival of early music associated with Richard Wagner. More...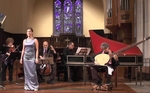 Long Island Baroque
Opening concert: October 22


The Long Island Baroque Ensemble celebrates its 47th season! 10 concerts of Early Music from the Renaissance, Baroque and early Classical periods on historic instruments including our annual Holiday and Bach programs. More...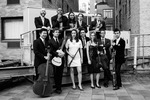 New Vintage Baroque



Opening concert: October 23


Praised by the New York Times for its "buoyant pulse...appealing energy" and "thoughtfully conceived" programming, New Vintage Baroque is an adventurous period instrument ensemble dedicated to the creation of a 21st century repertoire for early instruments. Inviting audiences to examine their relationship with both the past and the present, their shows inventively weave together narration, new commissions, and music of the Baroque. More...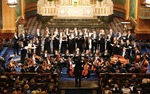 The Clarion Orchestra and The Clarion Choir
Opening concert: October 25


The Clarion Orchestra is one of America's oldest and most highly-regarded period-instrument orchestras and The Clarion Choir, one of the country's leading professional vocal ensembles. Highlights of the coming season include a semi-staged production of Mozart's Magic Flute in March and an October tour to premiere the lost Russian masterwork, Steinberg's Passion Week, in St. Petersburg, Moscow and London. The Choir's recording of that same work was released on August 12th on the Naxos label. More...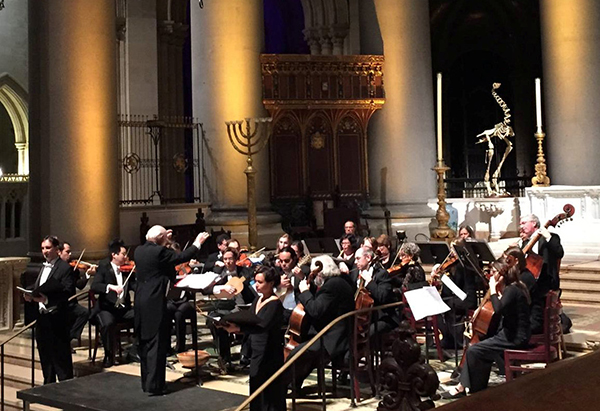 Early Music New York - Frederick Renz, Director
Opening concert: October 29


Early Music New York, Frederick Renz, Director, has delighted audiences for over four decades with music from the 11th through the 18th centuries. In October, Renz conducts music of Henry Purcell and his contemporaries, John Blow and Matthew Locke. "Renaissance Christmas," a vocal/instrumental favorite in December, plus "Mozart Moniker" (March) and "Bach Brotherhood" (May), classical and baroque orchestras, round out the season next spring. More...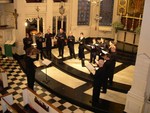 Pomerium
Opening concert: November 6


Pomerium, a 14-voice ensemble modeled on the famous chapel choirs of the Renaissance, specializes in music from the Golden Age of Polyphony, which it has been recording on a series of CDs. Concerts this year will present music by Du Fay, Baude Cordier, Ockeghem, Josquin, Isaac, Senfl, Lassus, Palestrina, Byrd, and Gesualdo. More...
Polyhymnia
Opening concert: November 12


Polyhymnia is a small professional chamber choir dedicated to the performance of sacred music composed between 1450 and 1650. This year's concerts will include music from The Eton Choirbook in November, Music of Andrea Gabrieli in February, and music for double choir by Orlande de Lassus in May. Each concert will be preceded by a lecture. More...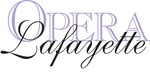 Opera Lafayette
Opening concert: November 16


Opera Lafayette, an American period instrument ensemble, focuses on French 18th-century opera repertoire. The 2016-2017 season includes MENU: PLAISIRS, an evening of cabaret with Jean-Paul Fouchécourt at FIAF's Florence Gould Hall; the modern premiere of Gaveaux's LÉONORE, OU L'AMOUR CONJUGAL at Gerald W. Lynch Theater at John Jay College; and Rameau's LES INDES GALANTES – PART IV in concert at The Met's Grace Rainey Rogers Auditorium. More...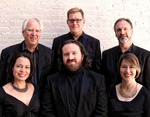 The Western Wind
Opening concert: November 17


Since 1969, the internationally acclaimed vocal sextet The Western Wind has devoted itself to the special beauty and variety of a cappella music. The Ensemble's repertoire reveals its diverse background – from Renaissance motets to Fifties rock 'n' roll, from medieval carols to Duke Ellington, from complex works by avant-garde composers to the simplest folk melodies. Our first concert The Divine Orlando celebrates the extraordinary diversity of the music of Orlando di Lasso (1532-1594). It presents examples of the composer's rich body of work in four languages including Italian Madrigals, French Chansons, German Lieder, and Latin Motets. They range from the sublime and ardent, to the ribald and silly. More...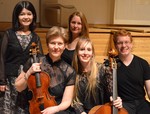 The Queens Consort
Opening concert: November 18


While the Consort performs in Manhattan, they consider themselves the first period instrument ensemble based in Queens. The group performs a wide variety of repertoire spanning many countries and time periods,with a particular fondness for music of the Venetian baroque. The Consort's inaugural concerts were held in 2015 at the Third Street Music School in Manhattan and in Jackson Heights, Queens, at St. Mark's Church, a beautiful parish with a keen interest in early music. The Queens Consort will return to The Third Street Music School in Manhattan for their second season opening concert. More...

Amor Artis
Opening concert: December 4


Amor Artis is a chamber chorus and orchestra dedicated to illuminating the relationships between Renaissance, Baroque, and Contemporary music. Our 2016-2017 season begins with a holiday concert of English medieval and contemporary carols; celebrates New Year's Eve with the music of J.S. Bach; continues with Lenten meditations by French masters Charpentier and Poulenc; and concludes with the vocal and instrumental music of Handel's Italian period. More...

Angelica Women's Chamber Choir
Opening concert: December 18


Angelica Women's Chamber Choir, directed by Marie Caruso, presents a seasonal concert in New York City on December 18th at 3:00 pm. The program features medieval, renaissance, and contemporary Yuletide selections, including music from the Cistercian Abbey of Santa María la Real de Las Huelgas in Burgos, Spain, and the Benedictine convent of St. Mary-on-the-Hill in Chester, England. The group will also sing music by Guillaume Dufay and other 15th-century masters. More...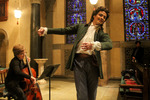 BALAM Dance Theatre
Opening concert: January 5, 2017


"Music and Dance from the Courts and Villages of Europe and the New World." Enjoy a program presenting Baroque music and dance featuring excerpts from Codex Trujillo, arranged by Tom Zajac, danced by Carlos Fittante and company members of the BALAM Dance Theatre, and featuring guest musicians: Adam Cockerham, Maureen Murchie, and Lisa Terry. More...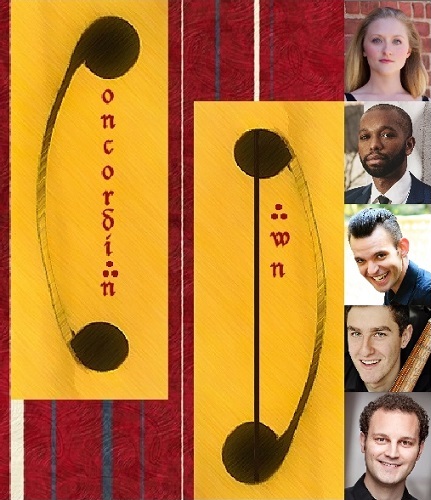 Concordian Dawn
Opening concert: January 27


Concordian Dawn, ensemble for Medieval music, presents "Fortune's Remedy" this January, 2017. Featuring Guillaume de Machaut's eloquent, didactic, and seminal lyric narrative, "Le Remède de Fortune," this program illuminates the Medieval concept of the Goddess Fortune's ever-present influence upon life as witnessed through the music and poetry of the Trouvères, Vitry, Machaut, DuFay, and others — a rare opportunity to experience this beautiful repertoire. More...

Four Nations Ensemble
Opening concert: January 30


Four Nations' artists explore the musical fields of Johann Sebastian Bach performing virtuoso and introspective, humorous and tragic, sacred and secular works from cantatas and instrumental collections. Here these masterpieces alongside music by Handel, A. Scarlatti, Vivaldi, Couperin and Rameau, composers who held fascination and offered guidance for Bach. The Ensemble has invited guest artists Aaron Sheehan, tenor; Joshua Lee, viola da gamba and Josh Cohen, Baroque trumpet to join in the harvest. More...
Teares of the Muses
Opening concert: April 9


"An Earthly Tree: Music for Holy Week by Byrd, Gibbons, Wilbye, and East" The viol consort Teares of the Muses joins the St. Michael's Choir to perform English anthems, consort songs, and viol fantasies for Palm Sunday. Directors: Margaret Panofsky with the NYU Teares and Scott Rednour with the Choir. More...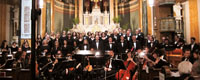 Canticum Novum
Opening concert: May 13
Canticum Novum directed by Harold Rosenberg performs six Bach Motets at St. Ignatius of Antioch Church, 87th Street between Broadway and West End Avenue in Manhattan. More...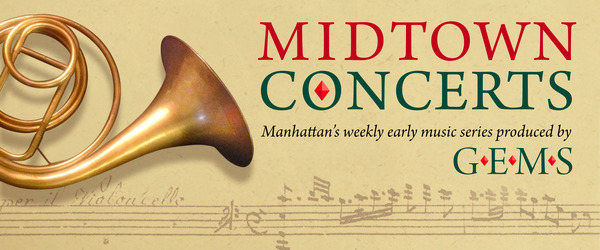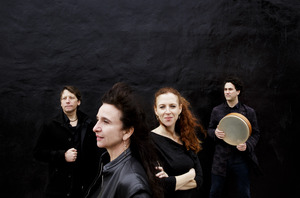 The nineteenth season of Midtown Concerts kicks off with an exciting, rhythmic bangfeaturing one of New York's most popular early music /world music groups.

Join us!

East of the River – Baladi
Daphna Mor and Nina Stern, recorders, ney, and chalumeau
John Hadfield and Shane Shanahan, frame drums and percussion



Thursday, September 15 at 1:15 pm FREE


Chapel of St. Bart's Church, Park Avenue at 50th Street

A performance with special emphasis on rhythm, highlighting Shanahan and Hadfield's cross-cultural styles and thrilling technique. The repertory spans centuries, from 12th century Armenian chants to original 21st century improvisations. BALADI is a common Middle Eastern rhythm that becomes entirely uncommon in the hands of these dueling percussionists and recorder players, performing battle songs and dance music that dazzle across time and borders.