Published 1st and 3rd Thursdays of every month to over 6,300 subscribers. ♦ Naomi Morse, Editor
Gotham Early Music Scene, Inc., New York, New York ♦ SPECIAL EDITION January 10, 2013
Useful Links


Disabled Access Info

Find out how to include your event
in Notes on the Scene

Find us on the web...




Reminder: GEMS Early Music Showcase
-
Saturday, January 12 from 7-10 pm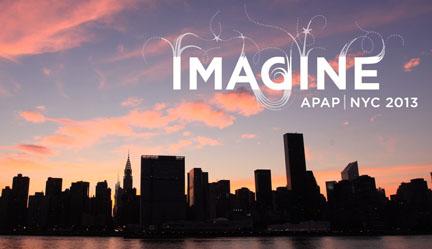 Support the Home Team! J
oin us for
our
sixth annual
APAP showcase at Fifth Avenue Presby
terian's beautiful C
hapel, 7 West 55th Street
. GEMS produces this concert in conjunction with the Association of Performing Arts Presenters (APAP) national conference in New York. Our goal is to promote New York-based early music ensembles and secure touring engagements with presenters from around the country attending the conference.

Hear
six of the City's best ensembles
performing 20-minute sets for a voluntary donation of only $20 total (or more if you can!). Listings below. It's a showcase format, so come and go as you wish, or stay for the whole extravaganza. Our musicians
need your presence
to fill the hall, thereby demonstrating to presenters visiting from the hinterlands that New York City groups are indeed crowd-pleasers.
Join us to spread the word about early music!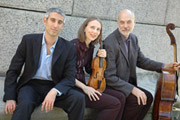 [And don't forget to book tickets for one of the performances of The Play of Daniel at The Cloisters this weekend and next. Information below.]



7:05 pm

Repast Baroque Trio with pieces from Inspiring Bach, a program exploring a generation of pre- Bach German composers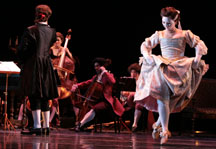 7:30 pm

New York Baroque Dance Company w/ Concert Royal with excerpts from Pleasures of the Dance - music and dance from early 18th-century Europe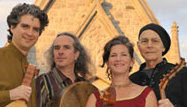 7:55 pm

ALBA (quartet of oud, lute, vielle and voices) with Sephardic, Arabic and Christian pieces from Early Spain in the era of Convivencia - harmonious community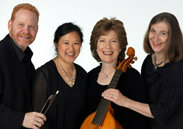 8:20 pm

Parthenia: a consort of viols plus guest actor and soprano with selections from When Music & Sweet Poetry Agree - 16th-17th century music and poetry by Shakes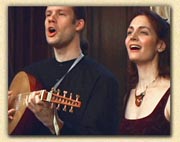 peare and John Donne
8:55 pm

Asteria: lute/tenor and soprano with 15th-century chansons from the Ducal Courts of Burgundy sprinkled with tales of the times





9:20 pm

East of the River - Instrumental quintet of recorders, oud/violin, Turkish kanun & percussion with Levantera, a program of traditional Middle Eastern and Eastern European music
We're on the road to matching the anonymous $10,000 grant made to GEMS via the Rockefeller Philanthropy Advisors, but we still have a distance to travel.
GEMS can provide the services we do at the prices our early music community can afford only because of support from generous patrons. Please help by make a contribution
here
.
"Early music in New York needs a devoted chamption, and for the last five years, GEMS has been it,"
wrote
The New Yorker
earlier this fall.
[Back to the top]
Concerts at The Cloisters GEMS presents
The Play of Daniel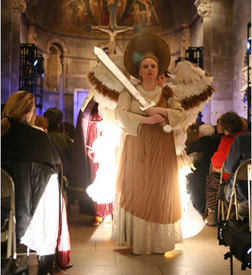 Mary Anne Ballard and Drew Minter, directors
A return engagment for the 12th-century play of the story of Daniel in the lion's den. Sung entirely in Latin, the GEMS production includes dance and performances by many of New York's finest period instrumentalists and singers.

Friday, Saturday, Sunday, January 11-13, and January 18-20
1 pm and at 3 pm Tickets: $75
The Cloisters Museum and Gardens, a branch of The Metropolitan Museum of Art, Fort Tryon Park, Manhattan

Click here for full details
[Back to the top]