Published 1st and 3rd Thursdays of every month to over 6,300 subscribers. ♦ Naomi Morse, Editor
Gotham Early Music Scene, Inc., New York, New York ♦ May 17, 2012
In This Issue

♦ What's New

♦ Of Special Interest

♦ Event Listings
♦ Canticum Novum
♦ Repast
♦ Empire Viols
♦ Musica Nuova
♦ Asteria
♦ Sebastian Chamber Players
♦ Other events
Useful Links


Disabled Access Info

Find out how to include your event in Notes on the Scene

Find us on the web...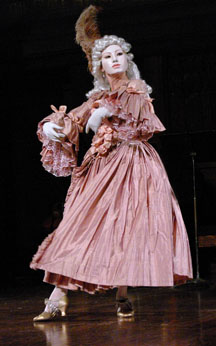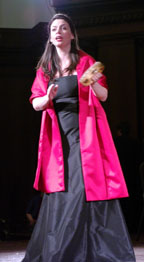 Save the Date!
GEMS' Fifth Anniversary Gala will be held
on Thursday, October 4, 2012, following Sinfonia New York's performance of "The Art & Ecstasy of the Chaconne." The New York Times called this performance "impeccable" and "sizzling" when it was last presented. You can preview
a video excerpt here.
More details and ticket information will be available soon. Bookmark our Fifth Anniversary page on our website to stay up to date on all our GEMS celebratory events.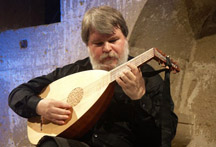 Beginning next season GEMS will be collaborating with the Americas Society on a new series "GEMAS—Early Music of the Americas." The opening concert, part of our Fifth Anniversary celebration, will be a recital by the celebrated lutenist Paul O'Dette on Thursday, November 9. Details coming soon!
Of Special Interest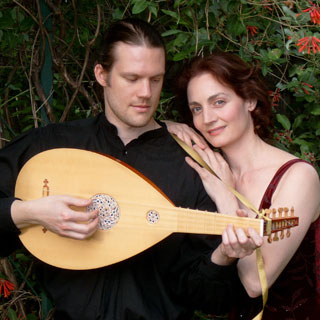 The duo Asteria—Sylvia Rhyne, soprano, and Eric Redlinger, tenor and lutenist—will perform during Summer Night, The Frick Collection's free public evening, Friday, June 8, from 6:00 to 9:00 p.m. Summer Night celebrates the Frick's three summer exhibitions: Antico: The Golden Age of Renaissance Bronzes; Gold, Jasper, and Carnelian: Johann Christian Neuber at the Saxon Court; and White Gold: Highlights from the Arnhold Collection of Meissen Porcelain. All visitors over the age of ten are welcome, and no reservations are necessary.

more information from The Frick
[Back to the top]
Event Listings

Canticum Novum Singers
Bach: Mass in B Minor

Harold Rosenbaum, conductor
Tiffany Rosenquist de la Torre, soprano
Meg Bragle, mezzo-soprano
Steven Caldicott Wilson, tenor
Jesse Blumberg, baritone
and the Artemis Chamber Ensemble

Saturday, May 19 at 8 pm Tickets: $35-$50
The Church of Saint Jean Baptiste, 184 East 76th Street, Manhattan

Click here for full details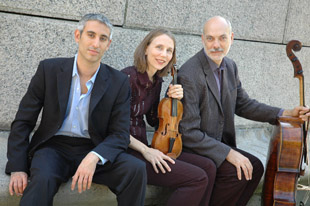 Repast Baroque Ensemble
The Ghosts of Versailles

Amelia Roosevelt & Claire Jolivet, violins
John Mark Rozendaal, viola da gamba
Avi Stein, harpsichord

Wednesday, May 23 at 8 pm Tickets: $5-$25
Baruch Performing Arts Center, 55 Lexington Avenue
entrance on 25th Street between Lex and Third, Manhattan



Click here for full details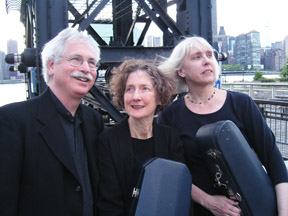 Empire Viols
Bonbons / Süssigkeiten: Delights for Viols and Harpsichord
Martha McGaughey and Carlene Stober, viols
Arthur Haas, harpsichord
Friday, June 1 at 8 pm Tickets: $10 suggested donation
Second Presbyterian Church, 6 W. 96th Street, Manhattan



Click here for full details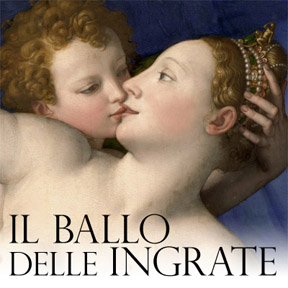 Musica Nuova
Monteverdi's Il Ballo delle Ingrate
(The Dance of the Ungrateful Women)

With a new pastiche of Monteverdi songs and English dialogue,
created by Grant Herreid and Lawrence Rosenwald

Sunday, June 3 at 7:30 pm (doors open at 6:30) Tickets: $20
(Le) Poisson Rouge, 158 Bleecker Street, Manhattan

Click here for full details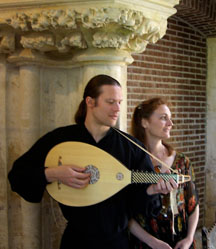 Asteria
Summer Night

Sylvia Rhyne, soprano
Eric Redlinger,

lute



Friday, June 8 at 6:00 pm Free; no reservations necessary
The Frick Collection, 1 E. 70 Street, Manhattan



Click here for full details

Sebastian Chamber Players
The Composer's Instrument: Chamber Music for the Classical Fortepiano and Strings

Yi-heng Yang, fortepiano
Daniel S. Lee, violin
Ezra Seltzer, cello

Saturday, June 9 at 7:30 pm Tickets: $10-$15
All Angels' Episcopal Church, 251 W. 80th Street, Manhattan



Click here for full details
Back to the top]
Other Upcoming Events... (click on the date for more info)

May 19 at 4 pm - Rebecca Pechefsky, harpsichord, Morris-Jumel Mansion, NYC
May 19 at 8 pm - The Queen's Chamber Band, First Moravian Church, NYC
May 20 at 4 pm - Julianne Baird, Fraunces Tavern Museum, NYC
May 22 at 8 pm - Lisa Terry and Angela Yeung, Saint Peter's Church, NYC
May 22 at 8 pm - Voices of Ascension, Church of the Ascension, NYC
May 26 at 7:30 pm - operamission, The Gershwin Hotel, NYC
May 29 at 7:30 pm - operamission, The Gershwin Hotel, NYC
May 31 at 7:30 pm - operamission, The Gershwin Hotel, NYC


SAVE THE DATES!
Fall, 2012 - GEMS Fifth Anniversary events