In This Issue

♦ What's New

♦ Of Special Interest

♦ Event Listings
♦ ARTEK
♦ The Dessoff Choirs
♦ ALBA
♦ Eric Hoeprich and the London Haydn Quartet
♦ Musica Sacra
♦ A Musical Feast in the Palaces of the Georgian Era
♦ Other events
Useful Links


Disabled Access Info

Find out how to include your event in Notes on the Scene

Find us on the web...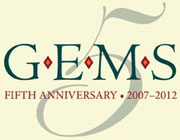 GEMS Fifth Anniversary
Our non-profit service and advocacy organization was founded in the fall of 2007 to continue and expand the work of supporting and promoting early music that had begun with "New York Early Music Celebration." As we approach our fifth anniversary, it's time to celebrate our successes and prepare for a future in which GEMS will take its place among the lasting cultural institutions in our City. We'll be announcing a number of special events and intiatives over the next year, and we welcome your ideas, criticisms, support, and participation. Keep in touch!

More Outreach


We believe that the beauty, intimate appeal, and historical resonance of early music can reach larger audiences than it does currently. One path to finding these new patrons is through organizations whose interests are related to ours. We are therefore pleased to announce a new collaboration with the American Friends of the Georgian Group, the Stateside arm of England's Georgian Group, devoted to the arts and architecture of the 18th and early 19th centuries. Our two organizations will be joining with the Colonial Dames of America, owners of the Abigail Adams Smith Auditorium in which we've presented a number of events, to produce a special event on March 21st at the Auditorium. "A Musical Feast in the Palaces of the Georgian Era" will combine a slideshow, commentary, and instrumental and vocal music, surveying the reigns of the four great Georges (I - IV) from 1714 to 1840. All that plus a wine and hors d'oeuvres reception! Doors open at 6 pm (nota bene), program at 6:30, reception at 8. Join us!

Of Special Interest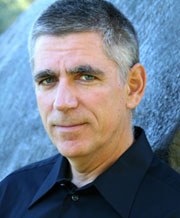 The supreme Bach. Tomorrow night, a full-length recital of Bach arias sung by baritone Nathaniel Watson with Sinfonia New York founder Christine Gummere, baroque 'cello, and St. Thomas Church's celebrated organist John Scott. Or choose the next three installments of Dessoff Choir's illuminating series, "Refracted Bach,". Later in the month, Kent Tritle and Musica Sacra present a "Bach Family Notebook" placing J.S. in the context of the larger family.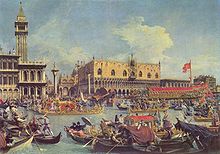 Before Bach, in Venice, there was Johann Rosenmüller, inheritor of the grand tradition of Monteverdi. Join ARTEK and the wind band Piffaro for cantatas, instrumental music, and a vespers in the grand Venetian style next Friday and Saturday, February 10 and 11.
[Back to the top]
Event Listings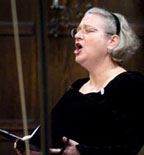 ARTEK
Winter Mini-Festival: Music of Johann Rosenmüller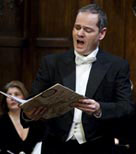 Solo Cantatas and Instrumental Music


Friday, February 10 at 8 pm


Featuring Barbara Hollinshead, mezzo-soprano; Ryland Angel, countertenor; Cynthia Freivogel, violin leader

Vespers in the Grand Venetian Style


Saturday, February 11 at 8 pm


Eight singers, strings, historical brass and winds
With members of Piffaro and guest Michael Collver, cornetto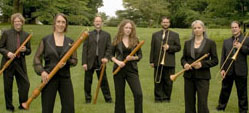 Both concerts at St. Ignatius of Antioch Episcopal Church, 552 West End Avenue at West 87th Street, Manhattan

Plus Chant Camp with Susan Hellauer of Anonymous Four


Saturday, February 11 at 11 am


Immanuel Lutheran Church,122 East 88th Street (undercroft), Manhattan

Click here for full details
The Dessoff Choirs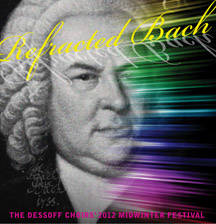 Midwinter Festival: Refracted Bach

"Stile Antico": Before and Beyond Bach
Friday, February 3 at 8 pm
Tickets: $15-$35; children 12 and under free
Church of St. Paul the Apostle, 405 West 59th Street, Manhattan

Sing-In: Cantatas Reflected in the B Minor Mass
Saturday, February 11 at 2 pm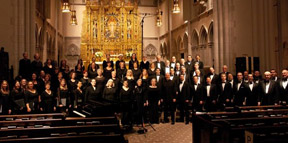 Tickets: $5-$10; children 12 and under free
Immanuel Lutheran Church, 122 East 88th Street, Manhattan

Bach Mass in B Minor
with the Arcadia Players
Saturday, March 3 at 8 pm
Tickets: $20-$55; children 12 and under free
Church of St. Mary the Virgin, 145 West 46th Street, Manhattan

Click here for full details
ALBA Consort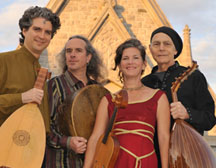 Early Music of the Mediterranean:
Songs from Armenia, Morocco and the Iberian Peninsula
Margo Gezairlian Grib, mezzo-soprano & vielle; Haig Manoukian, oud; Rex Benincasa, percussion & voice; and Christopher Morrongiello, lute & baroque quitar

Sunday, February 12 at 2 pm Tickets: $10-$15
The Church of the Heavenly Rest, Chapel, 5th Avenue at 90th Street, Manhattan

Click here for full details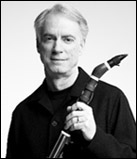 Music Before 1800 presents
Eric Hoeprich, basset clarinet, and the London Haydn Quartet
Haydn & Mozart: Masters of Invention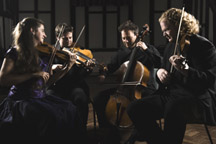 Sunday, February 12 at 4 pm
Tickets: $10-$45
$10 student rush tickets at the door
Corpus Christi Church, 529 West 121st Street between Broadway & Amsterdam Avenue, Manhattan

Click here for full details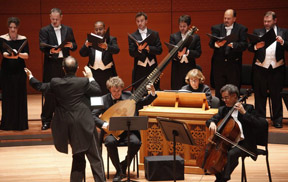 Musica Sacra Chamber Chorus and Continuo


Kent Tritle,

music director and conductor


Bach Family Notebook
Selections by Johann, Johann Sebastian, Johann Ludwig, Johann Michael and Johann Christoph

Thursday, February 23 at 8 pm Tickets: $25-$65
Weill Recital Hall at Carnegie Hall, 57th Street at 7th Avenue, Manhattan

Click here for full details
A Musical Feast in the Palaces of the Georgian Era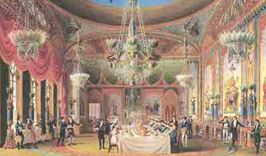 Comments and slideshow by John Kenyon Kinnear,


architect
Musical works by Purcell, Bach, Handel, Haydn, and Mozart

Wednesday, March 21 Tickets: $15-$35
doors at 6, program at 6:30, reception at 8
Abigail Adams Smith Auditorium, 417 East 61st Street (between First and York Avenues), Manhattan

Click here for full details
[Back to the top]
Other Upcoming Events... (click on the date for more info)

Friday, February 3 at 8 pm - Sinfonia Players with Nathaniel Watson, Corpus Christi Church, NYC
Thursday, February 16 at 7 pm - Abendmusik, Holy Trinity Lutheran Church, NYC