Published 1st and 3rd Thursdays of every month to over 6,700 subscribers. ♦ Naomi Morse, Editor
Gotham Early Music Scene, Inc., New York, New York ♦ July 17, 2014
In This Issue

♦ What's New

♦ Event Listings
♦ dell'Arte Opera Ensemble

♦ Midtown Concerts


Useful Links


Disabled Access Info

Find out how to include your event in Notes on the Scene

Find us on the web...




For next season, we are contemplating making some changes and improvements in this newsletter to make it more useful for you, our readers. We would really appreciate it if you would spend 5 minutes or so taking a brief survey to inform our planning. Click
here
for the survey. Thank you very much!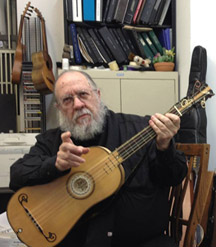 In Memoriam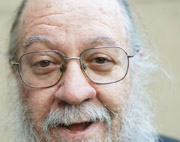 It is with great sadness that we learned that Patrick O'Brien, lutenist, teacher, and human extraordinaire, died yesterday. Pat was the dean of NY-area plucked string players, and the beloved teacher of many of the performers we have today. His wit, humor, knowledge, and talent will be greatly missed in the early music community and beyond. A memorial service will be held in the future and we will post an announcement here when the details are known.


S'Cool Sounds in Kenya!
GEMS Education Director Nina Stern traveled to Nairobi, Kenya in June to continue working with the students and teachers at two schools (Kibera School for Girls (KSG) and Facing the Future (FAFU)). The recorder groups (established last year) at both schools are doing wonderfully well, and have been invited to perform at the finals of a national music competition in Mombasa in August! The music teacher, Jacob Saya (pictured below with Nina), has been working with the students since Nina was last there and has taken them all very far. Nina was able to work with the teams that will be going to the festival, as well as introducing new students to the recorder, and Jacob and the students taught her some traditional Kenyan songs which she will bring back to teach at the schools in New York! The entire community in Kibera has been incredibly supportive of the program, and they expanded to a third school (Slumcare) during this last trip.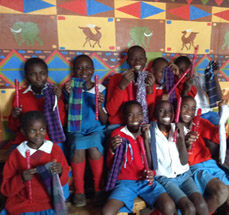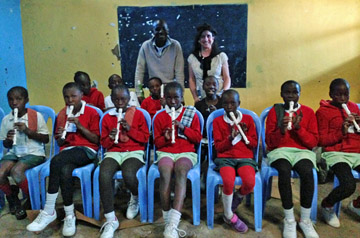 4X4 Baroque Festival
Many of you have been inquiring about when (and if) the 4X4 Baroque Festival will happen this year. We have just heard from director Avi Stein that the festival will be happening! The dates are September 11-14 and the concerts will take place at St. Paul's Chapel (Broadway and Fulton Street). Save the dates and watch this space for more details soon.
Event Listings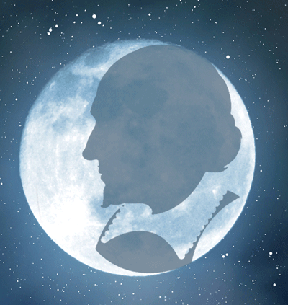 dell'Arte Opera Ensemble
with
The Sebastians
Purcell's The Fairy Queen
Directed and choreographed by Christopher Caines, with music direction by Jeff Grossman, costumes by Nina Bova, sets by Karen Tashjian, and lighting by Scott Schneider.
Sung in English, the original libretto was an anonymous adaptation of Shakespeare's wedding comedy, A Midsummer Night's Dream; the "book" for dell'Arte's production returns to an abridged version of Shakespeare's play.

August 8 & 9 at 8 pm, August 10 at 2 pm, August 16 at 8 pm, August 18 at 7:30 pm, August 23 at 8 pm
Tickets: $20-$35
The East 13th Street Theatre, 136 East 13th Street, between 3rd and 4th Avenues (enter through Everyman Cafe), Manhattan

Click here for full details
[Back to the top]

Midtown Concerts
Chapel at St. Bartholomew's Church
325 Park Avenue at 51st Street
Manhattan
The 2014-2015 Season of Midtown Concerts will begin on

Thursday, October 2, 2014

.
Save the date!