In This Issue

♦ What's New

♦ Of Special Interest

♦ Event Listings
♦ Play of Daniel
♦ Davitt Moroney, harpsichord
♦ L'Orchestre des Portes Rouges
♦ Opera Lafayette
♦ David Shuler, organ
♦ ALBA
♦ Choir of St. Luke in the Fields
♦ The Western Wind
♦ Seattle Baroque Soloists

♦ Midtown Concerts
♦ Other events
Useful Links


Disabled Access Info

Find out how to include your event in Notes on the Scene

Find us on the web...




What's New at GEMS...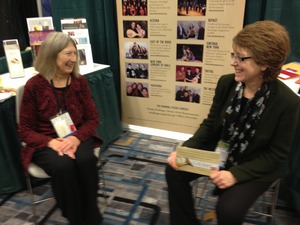 An important part of GEMS's mission is the promotion of New York-based early music groups to the "presenters" around the country who book performances for colleges and universities, large church concert series, and community concert series. Last weekend found GEMS Live! (our booking agency) at the Association of Performing Arts Presenters (APAP) national conference. Our exhibit booth was one of over 300 at the conference; pictured in the booth are Wendy Redlinger, Senior Artist Representative, joined by Lisa Terry of Parthenia viol consort, who volunteered time to talk to interested presenters. We also produced a showcase concert featuring six ensembles for a large audience of presenters and loyal New York fans.

GEMS Live! performs these valuable marketing and contracting services at prices that are affordable to our ensembles and classical music presenters thanks to our non-profit status and the support of the New York City Department of Cultural Affairs, and donations by generous individuals to GEMS's work.
Of Special Interest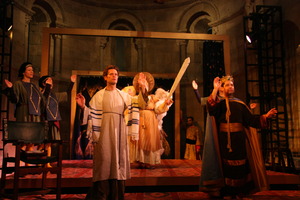 The postitive reviews for "The Play of Daniel" are rolling in. Zachary Woolfe in The New York Times notes in his review

that the Play may be the earliest example of opera.

ConcertoNet's piece by Harry Rolnick

dubbed it "e

clectic theater." Russell Platt of The New Yorker includes a wonderful appreciation of the legendary countertenor Russell Oberlin.

You can read all about the production, including the complete cast, on our webpage.

See the Listing just below for ticket information.


We urge our readers to support the local presenters that book GEMS Live! ensembles: The Brooklyn Public Library is offering ALBA performing Mediterranean, Sephardic, and Armenian music on Sunday, February 3 at 4 pm. The venerable Bargemusic series presents Western Wind's "Shakespeare in Love" on Saturday, February 9 at 8pm. Details in the listings below.
[Back to the top]
Event Listings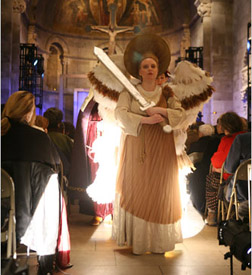 Concerts at The Cloisters presents
The Play of Daniel
Mary Anne Ballard and Drew Minter, directors
A return engagment for the 12th-century play of the story of Daniel in the lion's den. Sung entirely in Latin, the GEMS production includes dance and performances by many of New York's finest period instrumentalists and singers.

Friday, Saturday, Sunday, January 18-20
1 pm and 3 pm Tickets: $75 Call (212) 650 2290
The Cloisters Museum and Gardens, a branch of The Metropolitan Museum of Art, Fort Tryon Park, Manhattan

Click here for full details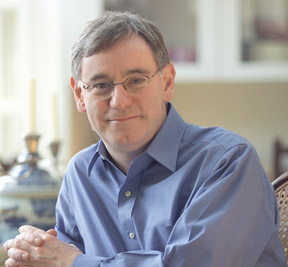 Music Before 1800 presents
Davitt Maroney, Harpsichord
J.S. Bach's six French Suites, BWV 812 through 816

Sunday, January 20 at 4 pm Tickets: $10-$45
$10 student rush tickets at the door
Corpus Christi Church, 529 West 121st Street between Broadway & Amsterdam Avenue, Manhattan

Click here for full details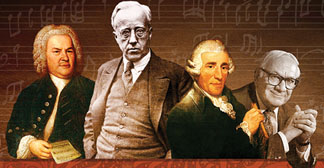 L'Orchestre des Portes Rouges
Music by Holst, Bach, Haydn, and Argento
Stephen Simon, conductor
Featuring Diane Lesser, oboe, Sato Moughalian, flute, William Meredith, English Horn, and Jorge Avila, violin

Tuesday, January 22 at 7:30 pm Tickets: $15-$25
Church of the Resurrection, 119 East 74th Street (between Park and Lexington Avenues), Manhattan

Click here for full details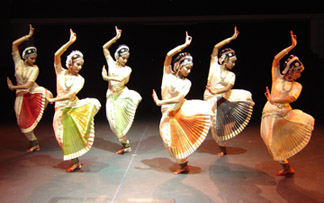 Opera Lafayette
with Kalanidhi Dance
Félicien David's Lalla Roukh (1862)
An Indian princess, an ardent troubadour, and an ancient journey through an exotic landscape...

Thursday, January 31 at 7:30 pm
Tickets: $40-$100
Rose Theater, Jazz at Lincoln Center's Frederick P. Rose Hall, 33 West 60th Street, Manhattan

Click here for full details
Music & Arts at St. Luke in the Fields presents
David Shuler, organ
By Means of Music: Heroic Musical Narratives for Organ

Thursday, January 31 at 8 pm Tickets: $15-$20


Pre-concert lecture at 7 pm by Dr. Sarah Davies


Church of St. Luke in the Fields, 487 Hudson Street (at Grove Street), Manhattan

Click here for full details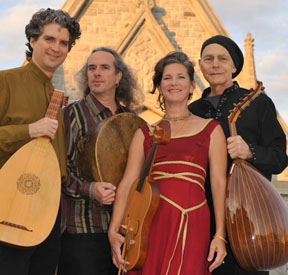 Culture and Arts Events at the Brooklyn Public Libary present
ALBA
Mediterranean, Sephardic and Armenian music

Sunday, February 3 at 4 pm Tickets: FREE
Brooklyn Public Library, Central Library, Dweck Center,

10 Grand Army Plaza,

Brooklyn

Click here for full details
Rescheduled from November 1, due to Hurricane Sandy
Mu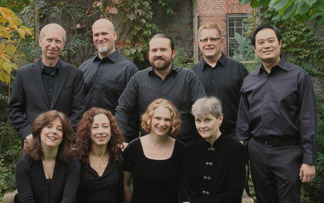 sic & Arts at St. Luke in the Fields presents
Choir of St. Luke in the Fields
with Sonnambula Viol Consort &
Ensemble of Sacbuts, Cornett, Organ
Heinrich Schütz - Opus Ultimum: Der Schwanengesang
David Shuler, music director

Thursday, February 7 at 8 pm Tickets: $25-$35
Pre-concert lecture at 7 pm by Dr. Orly Krasner
Church of St. Luke in the Fields, 487 Hudson Street (at Grove Street), Manhattan

Click here for full details
B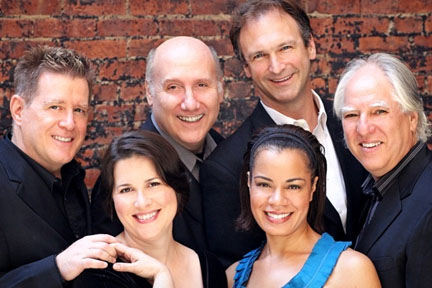 argemusic's There and Then series presents
The Western Wind
Shakespeare in Love

Saturday, February 9 at 8 pm Tickets: $15-$35
Bargemusic, Fulton Ferry Landing near the Brooklyn Bridge, Brooklyn

Click here for full details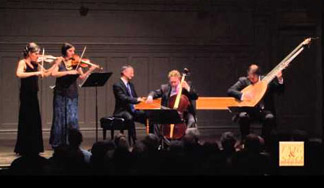 The Frick Collection presents
Seattle Baroque Soloists


Music by

Frescobaldi, Rossi, Corelli, Vivaldi, and more
Ingrid Matthews, Tekla Cunningham, violin, Nathan Whittaker, cello, John Lenti, lute, Byron Schenkman, harpsichord



Sunday, February 10

at 5 pm Tickets: $30-$35
The Frick Collection, 1 East 70th Street at 5th Avenue, Manhattan

Click here for full details
[Back to the top]

Midtown Concerts


Thursdays at 1:15 pm


Saint Peter's Church
619 Lexington Avenue at 54th Street (entrance on 54th Street)
Manhattan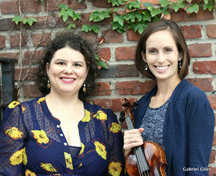 January 24

- Kristina Giles, violin and Marie Blair, harpsichord
Baroque Favorites

Kristi Giles and Marie Blair join forces for an afternoon of Baroque favorites for violin and harpsichord. This program will offer a little bit of everything, including Handel's elegant and virtuosic Sonata in A, Bach solo works for each instrument, and Corelli.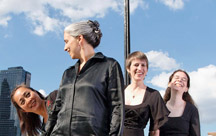 January 31

- Anima
Journey of Orpheus

Beth Anne Hatton, soprano
Vita Wallace, baroque violin
Christa Patton, harp
Motomi Igarashi, lirone and viola da gamba
The story of Orpheus, the most famous musician in heaven and on earth, has been beloved through the ages and set exquisitely by composers of many styles and origins. Anima conveys Orpheus' song through the voice of Roman educated composers including Marc-Antoine Charpentier and Luigi Rossi.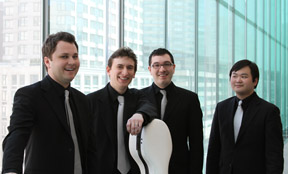 February 7 - Sebastian Chamber Players
Orfeo del Violino

Daniel S. Lee, violin
Ezra Seltzer, cello
Jeffrey Grossman, harpsichord
Exploring works by Archangelo Corelli and his contemporaries, this program demonstrates how Corelli's older Roman compatriots, Frescobaldi and Stradella, set the stage for the development of Corelli's and his pupil Geminiani's harmonic and structural language. As Orpheus used his music as a rhetorical weapon, Corelli brought a new level of virtuosity and expression to his violin playing.

Other Upcoming Events... (click on the date for more info)

Friday, January 25 at 7 pm - Jordi Saval, Vélez Blanco Patio, The Metropolitan Museum of Art, NYC