In This Issue

♦ What's New

♦ Of Special Interest

♦ Event Listings
♦ The Western Wind
♦ Pomerium
♦ Opera Feroce
♦ Polyhymnia
♦ PHOENIXtail
♦ East of the River
♦ Canby Singers
♦ Sonnambula
♦ Rebecca Pechefsky
♦ Canticum Novum
♦ The Queen's Chamber Band
♦ Salon/Sanctuary Concerts Season Finale
♦ Lisa Terry and Angela Yeung
♦ Voices of Ascension
♦ operamission
♦ Musica Nuova
♦ Other events
Useful Links


Disabled Access Info

Find out how to include your event in Notes on the Scene

Find us on the web...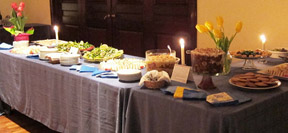 Save the Date! GEMS' Fifth Anniversary Gala will be held on Thursday, October 4, 2012, following Sinfonia New York's performance of "The Art & Ecstasy of the Chaconne." See a video excerpt here. Board member Jacqueline Algon will be catering the event; see the photo at right for an example of her elegant reception spread. More details and ticket information will be available soon. Watch this space and the fifth anniversary page on our website to stay informed.

Come celebrate with us!
Of Special Interest
Another bursting Notes on the Scene to keep you all busy through the end of the spring-- get your fill before the summer lull! Many established ensembles will be performing their end of season shows-- Parthenia and Western Wind, both on May 5, Pomerium on May 6, East of the River on May 13, Canticum Novum with Bach's B Minor Mass on May 19, and Salon/Sanctuary Concerts Season Finale on May 20. And a few new groups to watch for-- PHOENIXtail on May 13 and Sonnambula on May 16.

There are three (3!) baroque operas coming up. Opera Feroce leads the way with their performance of Amor and Psyche on May 7, followed by operamission's Almira with three performances at the end of the month. And on June 3, Musica Nuova is staging Monteverdi's Il Ballo delle Ingrate at (Le) Poisson Rouge.
[Back to the top]
Event Listings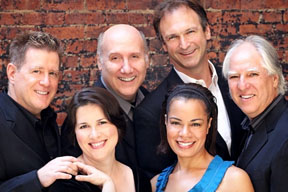 The Western Wind
Shakespeare in Love
Songs from the plays, including Renaissance music, romantic and contemporary settings and three world premieres

Saturday, May 5 at 8 pm Tickets: $20-$225
Church of Saint Luke in the Fields, 487 Hudson Street (just south of Christopher Street), Manhattan

Click here for full details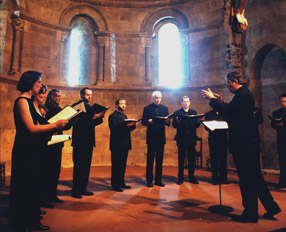 Music Before 1800 presents
Pomerium
A Garden of Music:
Highlights of Pomerium's 40 Seasons
Alexander Blachly, director

Sunday, May 6 at 4 pm
Tickets: $10-$45
($10 student rush tickets at the door)
Corpus Christi Church, 529 West 121st Street between Broadway & Amsterdam Avenue, Manhattan

Click here for full details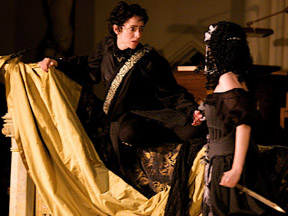 Opera Feroce
Amor & Psyche
A fast-paced and whimsical pasticcio opera, staged and set to the music of Handel, Dowland, Porpora, and others



Monday, May 7 at 7:30 pm


Admission: pay what you can at the door
(All proceeds benefit What a Neighborhood!)
Hostelling International New York, 891 Amsterdam Avenue (at West 103rd Street), Manhattan

Click here for full details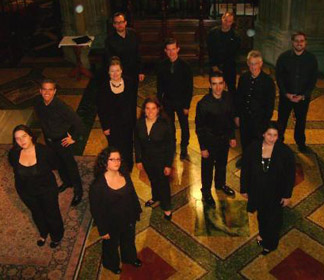 Polyhymnia
Byrd in Flight: Latin Motets & English Anthems
John Bradley, director

Saturday, May 12 at 8 pm Tickets: $15-$25


Pre-concert lecture at 7 pm


St. Ignatius of Antioch Episcopal Church, 552 West End Avenue at West 87th Street, Manhattan

Click here for full details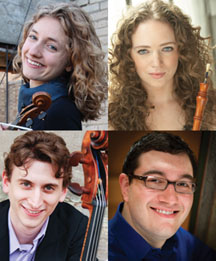 PHOENIXtail
Ayres and Sonatas of England
Music of Purcell, Matteis, Handel, Corelli, and others
Beth Wenstrom, baroque violin
Priscilla Smith, baroque oboe and recorders
Ezra Seltzer, baroque cello
Jeffrey Grossman, harpsichord

Sunday, May 13 at 3 pm Tickets: $15 suggested donation
Holy Trinity Lutheran Church,
3 West 65th

St.
(at
Central Park West),
Manhattan

Click here for full details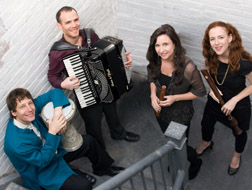 The Olive Branch Music Festival presents
East of the River
Levantera
Nina Stern and Daphna Mor, woodwinds; Shane Shanahan, percussion; Uri Sharlin, accordion & shruti box
with guest Jesse Alexander Kotansky, violin

Sunday, May 13 at 7:30 pm
Tickets: $15 cover/free glass of wine
Community Synagogue/Max D. Raiskin Center, 325 E. Sixth Street (between 1st Ave. and 2nd Ave.), Manhattan

Click here for full details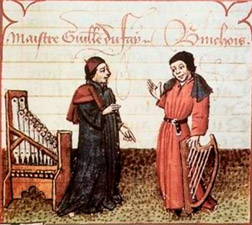 Canby Singers
Sheila Schonbrun, director
Transformations: Guillaume Dufay and His Predecessors
A concert to honor founder E. T. Canby on the 100th anniversary of his birth

Sunday, May 13 at 4 pm Tickets: $10
Church of St. Charles Borromeo, 21 Sidney Place, Brooklyn
Saturday, May 19 at 8 pm Tickets: $15-$20
Reception to follow concert
Church of St. Joseph, 365 6th Avenue (at Waverly Place), Manhattan

Click here for full details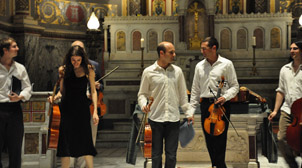 Sonnambula Viol Consort
Splendors of the Spanish Renaissance:
Music from the Court of Philip II
with guest Esteban La Rotta, lute and vihuela

Wednesday, May 16 at 8 pm Tickets: $10
Church of St. Luke in the Fields, 487 Hudson St. (just south of Christopher Street), Manhattan

Click here for full details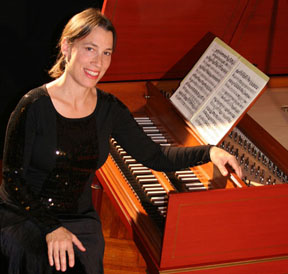 Music at Morris-Jumel presents
Rebecca Pechefsky, harpsichord
Music by F. Couperin, J. L. Krebs, and M. Janello
Including Couperin's rarely played 12th Ordre, and two New York premieres-- Krebs's E-flat Partita, and Janello's Six Harpsichord Miniatures

Saturday, May 19 at 4 pm Tickets: $20-$25
Morris-Jumel Mansion, 65 Jumel Terrace, Manhattan

Click here for full details or call 212-923-8008
Reservations required
Please note corrected venue

Canticum Novum Singers
Bach: Mass in B Minor
Harold Rosenbaum, conductor
Tiffany Rosenquist de la Torre, soprano
Meg Bragle, mezzo-soprano
Steven Caldicott Wilson, tenor
Jesse Blumberg, baritone
and the Artemis Chamber Ensemble

Saturday, May 19 at 8 pm Tickets: $35-$50
The Church of Saint Jean Baptiste, 184 East 76th Street, Manhattan

Click here for full details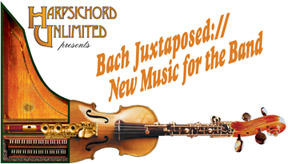 The Queen's Chamber Band
with guest Shawn Mlynek, tenor
BACHJUXTAPOSED:// New Music for The Band
Fugal works by Bach with world premieres of works by Christopher Lyndon-Gee, George Quincy & David Shohl

Saturday, May 19 at 8 pm Tickets: $10-$25
First Moravian Church, East 30th Street & Lexington Avenue, Manhattan

Click here for full details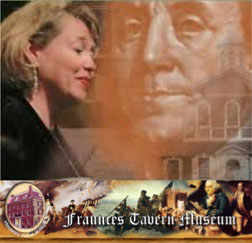 Salon/Sanctuary Concerts Season Finale
Julianne Baird, soprano
The Musical World of Benjamin Franklin
"National Artistic Treasure" Julianne Baird brings Ben Franklin's musical world to life in this program of music and readings.

Sunday, May 20 at 4 pm Tickets: $15-$25
Celebrate with a post-concert three-course repast with the performers ($100; RSVP by May 10)
The Fraunces Tavern Museum, 54 Pearl Street, Manhattan

Click here for full details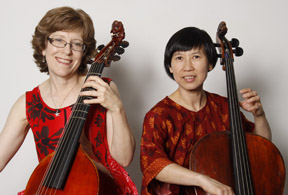 Early Music at Saint Peter's Church series presents
Lisa Terry, viola da gamba &
Angela Yeung, baroque cello
Due Bassi: Virtuosic Baroque Duets for Violoncello and Viola da Gamba
Duets and arrangements for two bass instruments from the 18th century, featuring works by Boismortier, Rameau, Corelli, Mondoville, Geminiani and more

Tuesday, May 22 at 8 pm Tickets: $10-$15
Saint Peter's Church, 619 Lexington Ave at East 54th Street, Manhattan

Click here for full details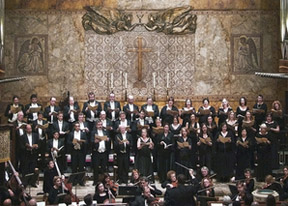 Voices of Ascension
Masters of the Renaissance: The Netherlands School
Works by Dufay, Busnois, Ockeghem, Josquin, Isaac, Lassus, and others
Dennis Keene, conductor

Tuesday, May 22 at 8 pm Tickets: $10-$65
The Church of the Ascension, Fifth Avenue at Tenth Street, Manhattan

Click here for full details or call 212-358-7060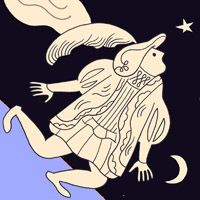 operamission
Handel's first opera, ALMIRA, Königin von Castilien
A North American professional stage premiere
Jennifer Peterson, conductor
Jeff Caldwell, stage director

Saturday, May 26, Tuesday, May 29, and Thursday, May 31 at 7:30 pm
Tickets: $30-$60
The Gershwin Hotel, 7 East 27th Street (just east of 5th Avenue), Manhattan

Click here for full details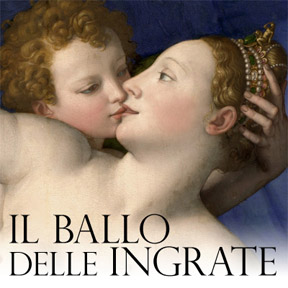 Musica Nuova
Monteverdi's Il Ballo delle Ingrate
(The Dance of the Ungrateful Women)
With a new pastiche of Monteverdi songs and English dialogue,
created by Grant Herreid and Lawrence Rosenwald

Sunday, June 3 at 7:30 pm (doors open at 6:30) Tickets: $20
(Le) Poisson Rouge, 158 Bleecker Street, Manhattan

Click here for full details
[Back to the top]
Other Upcoming Events... (click on the date for more info)
Thursday, May 3 at 8 pm - Luigi Ferdinando Tagliavini, organ, The Church of the Ascension, NYC
Friday, May 4 at 7 pm - TENET, Italian Academy, NYC
Friday, May 4 at 7:30 pm - Yale Baroque Opera Project, University Theater, New Haven, CT
Saturday, May 5 at 7:30 pm - Yale Baroque Opera Project, University Theater, New Haven, CT
Saturday, May 5 at 8 pm - Parthenia, Picture Ray Studios, NYC

SAVE THE DATES!
Fall, 2012 - GEMS Fifth Anniversary events