Published 1st and 3rd Thursdays of every month to over 6,300 subscribers. ♦ Naomi Morse, Editor
Gotham Early Music Scene, Inc., New York, New York ♦ June 7, 2012
In This Issue

♦ What's New

♦ Event Listings
♦ Sebastian Chamber Players
♦ Blue Heron
♦ The Sinfonia Players
♦ Other events
Useful Links


Disabled Access Info

Find out how to include your event in Notes on the Scene

Find us on the web...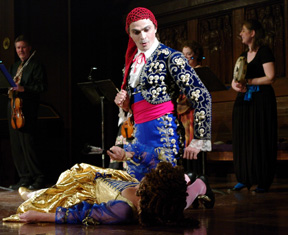 Tickets are now on sale for the GEMS Fifth Anniversary Gala Reception and Sinfonia New York's performance of The Art & Ecstasy of the Chaconne on Thursday, October 4 at 7:30 pm!

The program is extremely varied and accessible for "non-early-music aficionados" so invite your friends and make a fun evening out of it. The show is a visual/musical history of the chaconne, from its origins as a wild and sacrilegious street dance in Spain to its apotheosis in the Chaconne from Bach's Partita in D minor for unaccompanied violin. Music, dance, and song take us on a tour through Europe via Spain, Italy, England, France and Germany.



The evening continues with a gala reception celebrating GEMS' first five years of championing performances of early music throughout NYC and beyond. Come raise a glass with us and support the further development of the early music scene for years to come. Purchase your tickets here.
Event Listings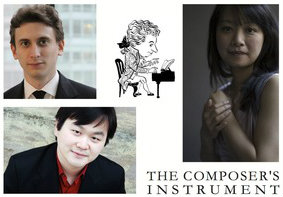 Sebastian Chamber Players
The Composer's Instrument: Chamber Music for the Classical Fortepiano and Strings

Yi-heng Yang, fortepiano
Daniel S. Lee, violin
Ezra Seltzer, cello

Saturday, June 9 at 7:30 pm Tickets: $10-$15
All Angels' Episcopal Church, 251 West 80th Street, Manhattan



Click here for full details
Blue Heron


Song of Songs/Songs of Love
Sensuous sacred settings of the Song of Songs alongside love songs, by turns sweet, saucy, swaggering and comic.

Sunday, June 10 at 4 pm
Tickets: $10-$40 (under 18 free)
St. Ignatius of Antioch Episcopal Church, 552 West End Avenue at West 87th Street, Manhattan

Click here for full details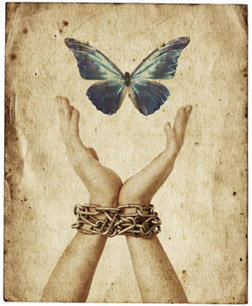 The Sinfonia Players
Freedom's Ransom
Featuring Richard Einhorn's Carnival of Miracles, which explores freedom of religion, art, science, sex, and politics. Also works by Bach, Bartok, Hansen, Monteverdi, and Strozzi.

Melissa Fogarty, Laura Heimes, Nell Snaidas, sopranos
Kirsten Sollek, mezzo-soprano
Christine Gummere, Maxine Neuman, cellos

Thursday, June 21 at 8 pm Tickets: $10-$50
Park Avenue Christian Church, 1010 Park Avenue at 85th Street, Manhattan

Click here for full details or call 718-852-0023
[Back to the top]
Other Upcoming Events... (click on the date for more info)

Friday, June 8 at 6 pm - Asteria, The Frick Collection, NYC

SAVE THE DATES!
Thursday, October 4, 2012 at 7:30 pm - Sinfonia New York and GEMS Fifth Anniversary Gala, New
York Society for Ethical Culture, NYC
Fall, 2012 - GEMS Fifth Anniversary events