Published 1st and 3rd Thursdays of every month to over 6,300 subscribers. ♦ Naomi Morse, Editor
Gotham Early Music Scene, Inc., New York, New York ♦ August 16, 2012
In This Issue

♦ What's New

♦ Event Listings
♦ Sinfonia Players
♦ Sebastian Chamber Players
♦ Other events
Useful Links


Disabled Access Info

Find out how to include your event in Notes on the Scene

Find us on the web...




What's New at GEMS...

MUSICAL HOUSEKEEPING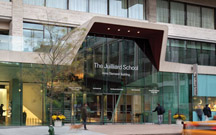 Fans of early music like yourself know of the importance to our field of The Juilliard School's Historical Performance Program. Here's an opportunity for you to make a significant contribution to the program (no, we're not asking you to match the $20 million gift from Juilliard's Board president that launched it). Robert Mealy, noted violinist and the new Artistic Director recently emailed us:

"One of the talented students in the Juilliard Historical Performance Program is trying to find some housing in exchange for housework. As you may know, their tuition is free, but they are otherwise obliged to scramble for housing.

Brandon Labadie, from a large Nebraska family, can't afford to contribute to his housing; recent changes in Federal student loans means that he will have to look for somewhere cheaper or free to live this year.

Brandon is one of the nicest students I've worked with, and would be a model tenant for anyone who had room for a student. If you might know anyone who would have room for a hardworking, extremely responsible, well-mannered student, please let us know."

If you'd like to consider housing Brandon, please write to GEMS here. We'll forward your inquiry to Robert.

GEMS MOVING FORWARD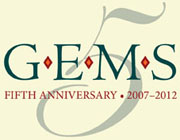 Helping organizations like Juilliard keep our New York early music scene robust is just one of the many activities of Gotham Early Music Scene. In less than 5 years GEMS has presented 91 New York ensembles in concert; provided services to 146 NYC ensembles and cultural organizations; exhibited at 14 national arts conferences and booked 101 paid nationwide engagements for NYC musical ensembles via our GEMS Live! agency; provided well-paid engagements under Local 802 union contracts to dozens of professional musicians; served thousands of audience members (more than 1,800 of whom received free tickets); helped launch several new ensembles and organizations including 4x4 Baroque, OperaOmnia, Play of Daniel, Quicksilver, Salon/Sanctuary Concerts, Sinfonia New York; and taught more than 920 children the basics of music through our S'Cool Sounds public elementary school teaching programs. Do come celebrate with us at our October 4th gala, and please consider becoming a sponsor ($500 - $10,000). We can continue only with your support! Thank you.
Event Listings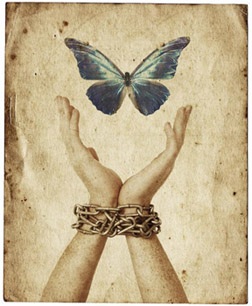 The Sinfonia Players
Freedom's Ransom
Featuring Richard Einhorn's Carnival of Miracles, which explores freedom of religion, art, science, sex, and politics. Also works by Bach, Bartok, Hansen, Monteverdi, and Strozzi.

Postponed from June
Monday, September 10 at 8 pm Tickets: $10
Park Avenue Christian Church, 1010 Park Avenue at 85th Street, Manhattan

Click here for full details or call 718-852-0023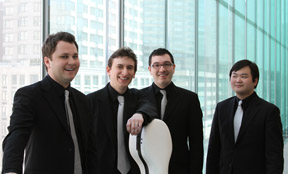 Sebastian Chamber Players
If It Ain't Baroque...
Concertos and Suites of the High Baroque
Music by Corelli, Telemann, Bach, Handel, and Vivaldi

Saturday, September 22 at 7:30 pm
Tickets: $10-$15
All Angels' Episcopal Church, 251 West 80th Street, Manhattan

Click here for full details
[Back to the top]
Other Upcoming Events... (click on the date for more info)

Sunday, August 19 at 7:30 pm - New York Baroque Incorporated, (Le) Poisson Rouge, NYC
Monday, August 27 at 7 pm - 4X4 Baroque Festival Concert 1, Saint Peter's Lutheran Church, NYC
Tuesday, August 28 at 7 pm - 4X4 Baroque Festival Concert 2, Saint Peter's Lutheran Church, NYC
Thursday, August 30 at 7 pm - 4X4 Baroque Festival Concert 3, Saint Peter's Lutheran Church, NYC
Friday, August 31 at 7 pm - 4X4 Baroque Festival Concert 4, Saint Peter's Lutheran Church, NYC

Thursday, October 4 at 7:30 pm - Sinfonia New York and GEMS Fifth Anniversary Gala, New York
Society for Ethical Culture, NYC
Wednesday, October 10 at 7 pm - GEMS presents Early Music America's Baroque Competition finalists' concert, Corpus Christi Church, NYC
Thursday, October 11 at 1:15 pm - Weekly free Midtown Concerts series begins at Saint Peter's Lutheran Church, NYC
Friday, November 9 at 7 pm - GEMAS – Early Music of the Americas inaugural concert with Paul O'Dette, Americas Society, NYC
Thursday, December 27 at 7:30 pm - Parthenia with Julianne Baird, Trinity Church, NYC
Saturday, December 29 at 3 pm - A Christmas Concert for all Ages with Sinfonia New York, Trinity Church, NYC
January 11-13 and 18-20, 2013 at 1 pm and 3 pm, The Play of Daniel, The Cloisters, NYC