In This Issue

♦ What's New

♦ Of Special Interest

♦ Event Listings
♦ Elena Zamolodchikova
♦ TENET
♦ Music Before 1800 Hells Kitchen Series
♦ Manhattan Choral Ensemble
♦ Polyhymnia
♦ L'Arpeggiata
♦ The Choir of St. Ignatius of Antioch
♦ Sinfonia Players with Rufus Müller
♦ Les Violons du Roy
♦ Tallis Scholars
♦ Other events
Useful Links


Disabled Access Info

Find out how to include your event in Notes on the Scene

Find us on the web...




What's New at GEMS...

Fifth Anniversary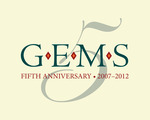 GEMS celebrates our fifth anniversary this fall, and we are making some exciting plans that we hope will include you! Among the celebratory programs is a repeat of Sinfonia New York's program of instrumental ensembles, vocal solos, and dance entitled "The Art and Ecstasy of the Chaconne" which sold out the Society for Ethical Culture auditorium and earned an enthusiastic review from The New York Times. We're also producing a re-mounting of the medieval "Play of Daniel" at the Cloisters under the direction of Drew Minter and Mary Anne Ballard for 12 performances over two weekends: January 11, 12, 13, and 18, 19, 20, at 1pm and 3pm, in 2013. Also in the works are special lectures, dinner parties, and a gala version of our annual GEMS Project showcase concerts. Look for the "GEMS 5th" logo in this newsletter and our website over the coming months for "save the date" announcements, full details, a complete anniversary celebration calendar, and special offers for tickets and free events.



Longtime early music fans in New York remember the extraordinary work of Gabe Wiener, a young Columbia College graduate whose many contributions to our community, before his untimely death at age 27 in 1997, included superb audio engineering and creation of the PGM Recording label. For his series of PGM CDs Gabe strived for uncompromising excellence in artistry and technology. In connection with last Sunday's Salon/Sanctuary Concert "Mary/Magdalene," we obtained from the Gabe Wiener Foundation a limited number of copies of the original PGM CD recording of the gorgeous "Canto Divotti Affetti" by Giovanni Alberto Ristori (1692 - 1753). It was a sensation when performed by Jessica Gould and Meg Bragle last Sunday, and we're sure you'll enjoy the recording with Tamara Matthew and Jennifer Lane, available online from our CD store.
Of Special Interest
We're always interested in innovative ideas that will broaden and diversify the audiences for early music. This edition's listings include three:

The venerable Music Before 1800 series is venturing south from its home in Morningside Heights for an unusual series of three weekly concerts in March in Hell's Kitchen, at the fabulous new DiMenna Center for Classical Music.

For the first time, Carnegie Hall's acclaimed "Perspectives" series will feature early music groups. Performing in Zankel Hall and paving the way for many more ensembles in future (including, we sincerely hope, a number of domestic groups) will be L'Arpeggiata and Les Violons du Roy.

The Sinfonia Players are teaming up with noted architect John Kinnear to present "A Musical Feast in Georgian Palaces" on March 21 surveying the cultural achievements in music and architecture of the Georgian period in England. The slideshow/commentary/concert/party is being sponsored by GEMS, the American Friends of the Georgian Group, the St. George's Society of New York, and the Colonial Dames of America (who are providing their beautiful Abigail Adams Smith Auditorium for the evening).
[Back to the top]
Event Listings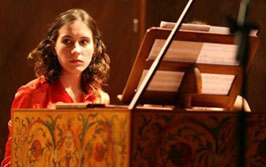 Elena Zamolodchikova, harpsichord
The Four Nations
Harpsichord music from the mid-16th to 18th centuries on three different harpsichords

Friday, March 2 at 6 pm Tickets: FREE
The Juilliard School, Paul Hall, 60 Lincoln Center Plaza, Manhattan

Email for more info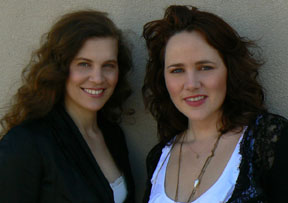 TENET
TENEbrae : Couperin's Leçons des Ténèbres
a new annual tradition to explore the wealth of exquisite French Baroque music for Lent

Friday, March 9 at 7 pm Tickets: FREE
Church of the Blessed Sacrament, 152 West 71st Street (at Broadway), Manhattan

Click here for full details
Music Before 1800 presents

MUSIC BEFORE 1800 HELL'S KITCHEN

Anne Azéma, Shira Kammen on March 8
Kiya Tabassian, Ziya Tabassian on March 15
Paul Leenhouts, Gabe Shuford on March 22
Thursdays, March 8, March 15, March 22 at 8 pm
Tickets: $10-$25
Subscription for three concerts:
$60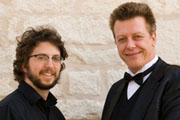 $10 student rush tickets at the door


DiMenna Center, 450 West 37th Street, between 9th and 10th Avenues, Manhattan

Click here for full details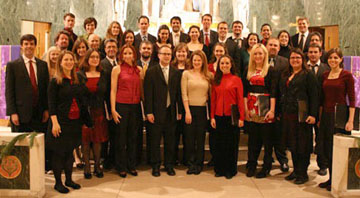 Thomas Cunningham, director
1780 in Salzburg and New York:
Mozart's Vespers and Early American Choral Music
Saturday, March 10 at 8 pm
Tickets: $15-$35
Church of the Incarnation, 209 Madison Avenue (at 35th Street), Manhattan
Click here for full details
or call 646-514-8885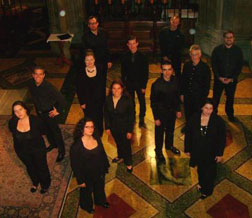 Polyhymnia
A Feast in Bavaria
Music in Eight Voices by Orlande de Lassus (c.1532-1594)

Saturday, March 10 at 8 pm Tickets: $15-$25
Pre-concert lecture at 7 pm
St. Ignatius of Antioch Episcopal Church, 552 West End Avenue at West 87th Street, Manhattan

Click here for full details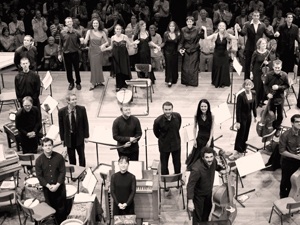 Carnegie Hall presents
L'Arpeggiata


Los Pajaros Perdidos


Improvisations and music from the Baroque, alongside traditional South American folk music

Wednesday-Saturday, March 14-17 at 7:30 pm
Tickets: $43-$50
3/14-16: Zankel Hall, Carnegie Hall, 57th Street and Seventh Avenue, Manhattan
3/17: Weill Recital Hall, Carnegie Hall, 57th Street and Seventh Avenue, Manhattan

Click here for full details
Douglas Keilitz, director
Avanti Gabrieli
Missa "Christus resurgens" and other works by Adrian Willaert, Gabrieli's predecessor at St. Mark's in Venice and founder of the Venetian School.
Saturday, March 17 at 8 pm Tickets: $15-$30
St. Ignatius of Antioch Episcopal Church, 552 West End Avenue at West 87th Street, Manhattan
Click here for full details
or call 212-580-3326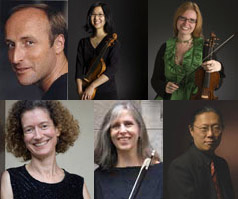 The Sinfonia Players with Rufus M

ü

ller, tenor




A Musical Feast in the Palaces of the Georgian Era


Comments and slideshow by John Kenyon Kinnear,


architect
Musical works by Purcell, Bach, Handel, Haydn, and Mozart

Wednesday, March 21 Tickets: $15-$35
doors open at 6, program at 6:30, reception at 8
Abigail Adams Smith Auditorium, 417 East 61st Street (between First and York Avenues), Manhattan
Co-sponsored with the Colonial Dames of America, the American Friends of the Georgian Group, and the St. George's Society of New York.

Click here for full details
Carnegie Hall presents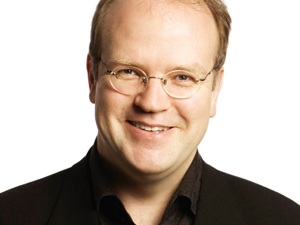 Les Violons du Roy & Le Chapelle de Québec
J.S. Bach's St. John Passion
Bernard Labadie, music director and conductor

Sunday, March 25 at 2 pm Tickets: $15.50-$93
15% off to GEMS readers with discount code GEM13760
Only available until March 4!
Stern Auditorium/Perelman Stage, Carnegie Hall, 57th Street and Seventh Avenue, Manhattan

Click here for full details or call 212-247-7800
Tallis Scholars


The Field of the Cloth of Gold
Works of William Cornysh and Jean Mouton, exemplifying music that may have been performed at the 1520 summit between Henry VII of England and Francis I of France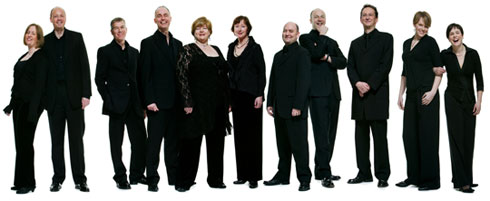 Friday, March 30 at 7:30 pm
Tickets: $15-$100
St. Bartholomew's Church, Park Avenue at 51st Street, Manhattan

Click here for full details
[Back to the top]
Other Upcoming Events... (click on the date for more info)

Saturday, March 3 at 7 pm - TENET, St. Ignatius of Antioch Episcopal Church, NYC
Saturday, March 3 at 8 pm - The Dessoff Choirs, Church of St. Mary the Virgin, NYC
Saturday, March 3 at 8 pm - Repast with special guests, American Academy of Arts & Letters, NYC
Thursday, March 8 at 8 pm - Choir of St. Luke in the Fields, Church of St. Luke in the Fields, NYC
Saturday, March 10 at 8 pm - Parthenia with Ellen Hargis, soprano, Picture Ray Studio, NYC