In This Issue

♦ What's New

♦ Of Special Interest

♦ Event Listings
♦ Guido's Ear
♦ The Clarion Choir
♦ Francis Chapelet
♦ Canticum Novum
♦ The Clarion Orchestra
♦ Daniel Lee and Jeff Grossman
♦ Benjamin Bagby and the Harry Partch Institute Ensemble
♦ Dorian Baroque

♦ Midtown Concerts
♦ Other events
Useful Links


Disabled Access Info

Find out how to include your event in Notes on the Scene

Find us on the web...





Our Spring Appeal is underway, with every dollar matched up to $10,000!
We are developing new programming, including a membership plan for next season, that will make it even easier to connect you to great music, bring you closer to the groups you love, and spread the word even further about New York's thriving early music scene. We have ambitious plans, and we will need to engage some outside expertise to ensure their success. But we can't get started without your help. Donate Today!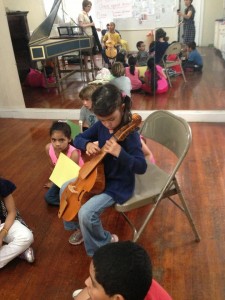 Spring Break Camp
The World of the Harpsichord, in collaboration with GEMS' education program S'Cool Sounds, is having its 6th installment of their baroque music discover workshop for children 6 and up during the upcoming spring break, April 14-18. The workshop will be held from 10-2 each day in historic Washington Heights, at Holyrood Episcopal Church. Students will learn about the composers, instruments, and performance practices in the time when harpsichord ruled supreme. There are still a few spots left so spread the word to the favorite child in your life! More information and registration here.

Special Midtown Concerts on April 17 at Immanuel Lutheran Church
There is no regular concert on April 17 at St. Bart's because of extra Holy Week services at the church. However, ARTEK has stepped in to fill the void with a wonderful program of Rosenmüller's Lamentations of Jeremiah, sung by soprano Sarah Chalfy with ARTEK director Gwendolyn Toth on organ. Be sure to make it up to our old stomping grounds at Immanuel Lutheran Church (122 East 88th Street at Lexington Avenue) for this special Holy Week edition of Midtown Concerts!
Of Special Interest
There was a wonderful article featuring Artis Wodehouse in The Wall Street Journal last weekend. Artis performs on her 1903 Mustel Art Harmonium with Melodeon this Sunday.
Canticum Novum will perform Bach's St. Matthew Passion on April 12 (Palm Sunday) with a wonderful collection of soloists and an expanded choir at The Church of Saint Jean Baptiste. Only a handful of good seats are still available so get your tickets soon!
[Back to the top]
Event Listings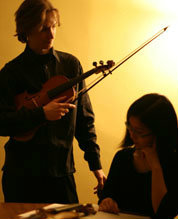 Guido's Ear
Birth of the Baroque: Treasures from 17th Century Italy
Featuring works by Monteverdi, Castello, Merula, Rossi, Kapsberger and more in a journey from rowdy Renaissance dance and song, to the dazzlingly virtuosic sonatas and sublime melodies of the Baroque.

Sunday, April 6 at 4 pm Tickets: FREE
Brooklyn Public Library: Central Library at the Dweck Center, 10 Grand Army Plaza, Brooklyn

Click here for full details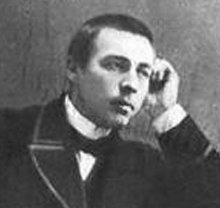 The Clarion Choir
Maximilian Steinberg's Passion Week (1926)
World Premiere Open Reading
This previously lost, 88-year-old work of extraordinary significance and powerful beauty receives its first hearing ever, sung in an open reading. This piece, like the Rachmaninoff Vespers, is based on ancient Russian chants.

Wednesday, April 9 at 4 pm Tickets: FREE
The Greek Archdiocesan Cathedral, 337 East 74th Street, between 1st and 2nd Avenues, Manhattan

Click here for full details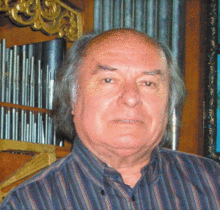 Francis Chapelet, organ
Baroque Organ Works from Spain, France, and Germany
Chapelet's interpretations of the rich repertory of early organ music are based on a lifetime of playing the great historical organs throughout Europe. Following this performance, Chapelet will be retiring as a concert organist. This is his final recital in NYC.

Wednesday, April 9 at 8 pm
Tickets: $10-$35 (Free for students)
Church of the Ascension, Fifth Avenue at 10th Street, Manhattan

Click here for full details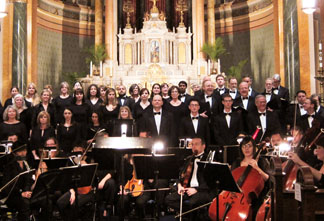 Canticum Novum
Johann Sebastian Bach: St. Matthew Passion
Harold Rosenbaum, conductor
Soloists: Andrew Fuchs (Evangelist), Craig Phillips (Jesus), Laura Heimes, Jeffrey Mandelbaum, Sean Fallen, and Christopher Herbert

Saturday, April 12 at 7 pm Tickets: $40-$60
The Church of Saint Jean Baptiste, 184 76th Street (at Lexington Ave), Manhattan

Click here for full details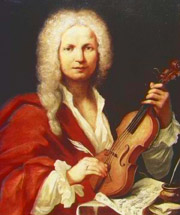 The Clarion Orchestra
Vivaldi Concerti in an Italian Renaissance Library
Featuring the Concerto in A minor (Op. 3, No. 8), Sinfonia in G minor San Elena al Calvario, and Winter and Spring from The Four Seasons, with Cynthia Roberts and Owen Dalby, violins. The Fabbri House library was built in the 1400's in Urbino, Italy, and transported by ship to NYC during World War I. It is graced by historic wood paneling and a 17th-c. coat of arms painted on its ceiling, among other rare features.

Saturday, April 12 at 7.30 pm Tickets: $35
The Fabbri House, 7 East 95th Street (between 5th and Madison Avenues), Manhattan

Click here for full details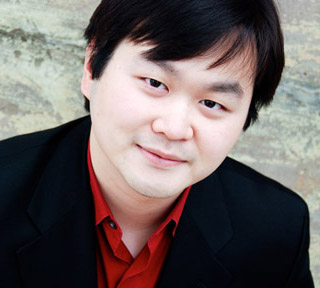 The Sebastians present
Daniel S. Lee, violin and Jeffrey Grossman, harpsichord
In Recital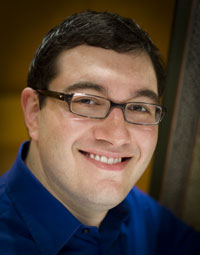 Works by Bach, Biber, Corelli, Fontana, Froberger, Handel, Telemann, and Vivaldi

Saturday, April 12 at 7:30 pm Tickets: $20
Good Shepherd-Faith Presbyterian Church, 152 West 66th Street, between Broadway and Amsterdam Avenue, Manhattan

Click here for full details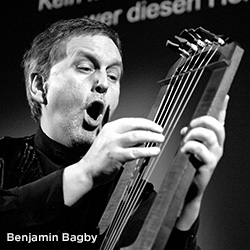 Carnegie Hall presents
collected stories: hero
A king slays a monster and a hobo survives Depression-era America. Benjamin Bagby conjures the legendary world of Beowulf, while the Harry Partch Institute Ensemble—with theatrical elements and instruments invented by the composer—presents Partch's tale of a hardscrabble life riding the rails in The Wayward.

Tuesday, April 22 at 6 pm Tickets start at $34
Zenkel Hall at Carnegie Hall, West 57th Street and Seventh Avenue, Manhattan

Click here for full details
Dorian Baroque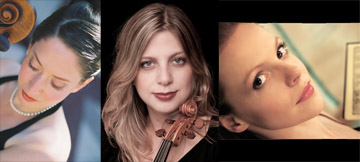 The Curious Case of the Sonata: Instrumental Inventions of Italy in the 17th Century
An exploration of the Sonata as a new form of purely instrumental music that employed experimental sounds and virtuosic improvisation to convey musical thought without text.

Sunday, April 27 at 3 pm Tickets: $10-$15
The Church of the Epiphany, 1393 York Avenue at 74th Street, Manhattan

Click here for full details
[Back to the top]

Midtown Concerts
Thursdays at 1:15 pm
October 10, 2013 through June 12, 2014
Chapel at St. Bartholomew's Church
325 Park Avenue at 51st Street
Manhattan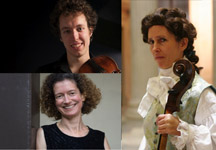 April 10: The Sinfonia Players
String Trio by Beethoven
Dorian Komanoff Bandy, violin
Rachel Evans, viola
Christine Gummere, cello

Beethoven wrote this trio while still in his twenties, before his world was silenced. It is the work of a mature composer minus the rage and darkness of later years. For string players, performing early Beethoven is like drinking expensive champagn - very high class, sparkling with lyricism and laughter.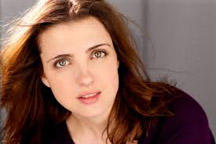 Holy Week Special! Same time, different location.


April 17

at Immanuel Lutheran Church
122 East 88th Street at Lexington Avenue, Manhattan
ARTEK
Johann Rosenmüller: Lamentationes Jeremiae Prophetae.
Sarah Chalfy, soprano and Gwendolyn Toth, organ

The great 17th-century German composer, Rosenmüller, wrote Lamentations of Jeremiah for Tenebrae for Holy Week; several of the Lamentations have survived and will be performed on this concert by soprano Sarah Chalfy, who has been widely acclaimed for her performances of music ranging from the early baroque and classical periods to contemporary music, cabaret and Broadway, accompanied by ARTEK director Gwendolyn Toth.
Looking ahead:
April 24

: Lyra Consort, Rare Jewels of the French Baroque
Violin, pardessus de viole, basse de viole, theorbe


May 1:

Laura Heimes & Deborah Fox, Love's Unending Spell
Soprano, lute and theorbo
Other Upcoming Events... (click on the date for more info)

Thursday, April 3 at 7:30 pm - New York Baroque Incorporated, The Kosciuszko Foundation, NYC
Thursday, April 3 at 8 pm - The Choir of St. Luke in the Fields, Church of St. Luke in the Fields, NYC
Saturday, April 5 at 4 pm - Gregory Bynum, Theresa Salomon, Carlene Stober, & Rebecca Pechefsky, Morris-Jumel Mansion, NYC
Saturday, April 5 at 7 pm - TENEbrae Series: TENET, St. Ignatius of Antioch Episcopal Church, NYC
Saturday, April 5 at 8 pm - The Tallis Scholars, The Church of St. Mary the Virgin, NYC
Sunday, April 6 at 4 pm - Melodeon, Church of the Epiphany, NYC
Thursday, April 10 at 7:30 pm - House of Time, Holy Trinity Lutheran Church, NYC
Sunday, April 13 at 3 pm - The Saint Andrew Chorale & Orchestra, Madison Avenue Presbyterian Church, NYC
Wednesday, April 23 at 7:30 pm - Kenneth Weiss, harpsichord, The Kosciuszko Foundation, NYC