In This Issue

♦ Judith Tarling Lecture

♦ Event Listings
♦ TENET
♦ Parthenia
♦ Other events
Useful Links


Disabled Access Info

Find out how to include your event in Notes on the Scene

Find us on the web...




Of Special Interest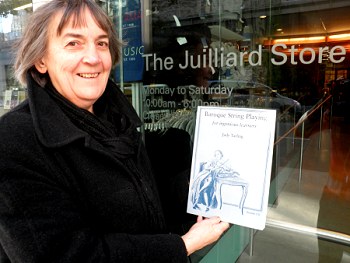 GEMS presents Judy Tarling


Wednesday, November 14


Private reception/lecture at 8 pm



Thursday, November 15


Lecture at Juilliard at 10 am

British performer, lecturer, and scholar Judy Tarling (L.R.A.M., Hon. A.R.A.M.) is one of the most respected figures in today's early music universe. She was principal viola in the pioneering Hanover Band for 20 years, has written two classic books on historical performance and rhetoric, and has lectured, performed, and taught extensively.

Her lecture at Juilliard two years ago was attended by many of the City's foremost performers and teachers of music and drama, several of whom brought along their well-thumbed copy of Judy's book, The Weapons of Rhetoric: a guide for musicians and audiences, for signing by the author.

As part of GEMS's Fifth Anniversary Celebrations, we are pleased to invite you to these two events:

"Coffee and cake" reception to meet and welcome Judy
with semi-humorous/semi-serious lecture by Judy on a surprise musical topic
Accompanied by voice and keyboard
Wednesday, November 14, 8 - 10 pm
Gracious private apartment in Manhattan; location provided with confirmation of reservation
$30 per person. Limited space; reserve your place here.
Copies of Judy's two books will be available for purchase

Lecture and demonstration/concert, "An Italian Recipe for Rhetoric"
Accompanied by professional string ensemble with harpsichord
Thursday, November 15, 10 - 11:30 am
Juilliard School, West 65th Street, ROOM 102
Tickets are FREE, but you must register here
[Back to the top]
Event Listings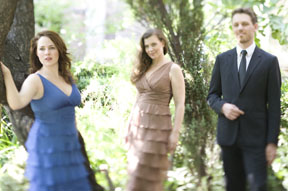 TENET
BOOK 8:
Claudio Monteverdi's Madrigals of Love and War
Scott Metcalfe, guest musical director
In Monteverdi's madrigal Book 8, he set texts by some of the greatest Renaissance and 17th-century poets in striking musical mini-dramas depicting the metaphorical combat between men and women on the battlefield that is love.

Saturday, November 3 at 7 pm Tickets: $20-$50
Columbia University's Italian Academy, 1161 Amsterdam Avenue at 118th Street, Manhattan

Click here for full details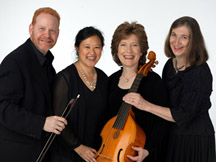 Parthenia
The Flaming Fire: Royal Music from the Tudor and Stuart Courts
with
Ryland Angel, countertenor and Dongsok Shin, virginal

The Flaming Fire is just one of the extraordinary songs on this program of music from 16th century England and Scotland, from the courts of Mary Stuart and her cousin who ruled England. Including two Robert Burns songs arranged by Richard Einhorn: "Ca' the Yowes" and "Lament of Mary Queen of Scots".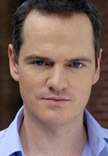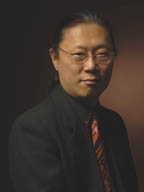 Sunday, November 4 at 4 pm

Tickets: $10-$40
Corpus Christi Church, 529 West 121st Street between Broadway & Amsterdam Avenue, Manhattan

Click here for full details
[Back to the top]
Other Upcoming Events... (click on the date for more info)

Friday, October 26 at 8 pm - Repast Baroque Ensemble, Baruch Performing Arts Center, NYC
October 26-November 11 - The Beggar's Opera, Philipstown Depot Theatre, Garrison, NY
Sunday, October 28 at 4 pm - Europa Galante, Corpus Christi Church, NYC
Sunday, October 28 at 5 pm - John Holloway, violin; Jane Gower, dulcian; and Lars Ulrich
Mortensen, harpsichord, The Frick Collection, NYC
Thursday, November 1 at 1:15pm - PHOENIXtail, Saint Peter's Lutheran Church, NYC
Thursday, November 1 at 8 pm - Choir of St. Luke in the Fields, Church of St. Luke in the Fields, NYC
Friday, November 2 at 7:30 pm - Aula Harmoniae, The Church of the Transfiguration, NYC
Friday, November 2 at 8 pm - Opera Lafayette, Weill Recital Hall at Carnegie Hall, NYC
Friday, November 9 at 7 pm - Paul O'Dette, guitar and lute, Americas Society, NYC
Sunday, November 11 at 4 pm - REBEL, Bedford Presbyterian Church, Bedford, NY
Friday, December 14 at 8 pm - Canticum Novum, The Church of Saint Jean Baptiste, NYC
Friday, December 21 at 8 pm - The New York Virtuoso Singers, Carnegie Hall, NYC
Thursday, December 27 at 7:30 pm - Parthenia with Julianne Baird, Trinity Church, NYC
Saturday, December 29 at 3 pm - A Christmas Concert for all Ages with Sinfonia New York, Trinity Church, NYC
January 11-13 and 18-20, 2013 at 1 pm and 3 pm, The Play of Daniel, The Cloisters, NYC