Published 1st and 3rd Thursdays of every month to over 6,700 subscribers. ♦ Naomi Morse, Editor
Gotham Early Music Scene, Inc., New York, New York ♦ June 19, 2014
In This Issue

♦ What's New

♦ Event Listings
♦ Rethinking Bach Workshop
♦ Opera Feroce
♦ New York Baroque Incorporated
♦ Amherst Early Music Festival Concert Series

♦ Midtown Concerts
♦ Other events
Useful Links


Disabled Access Info

Find out how to include your event in Notes on the Scene

Find us on the web...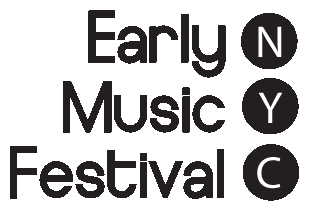 Early Music Festival: NYC
Congratulations to Jolle Greenleaf and Donald Meineke and all the performers for a successful inaugural Early Music Festival: NYC! The final concert of the festival is tonight - check their website for details. In addition, be sure to check out the two wonderful reviews in The New York Times! Links to both articles are on the festival's Facebook page.
Event Listings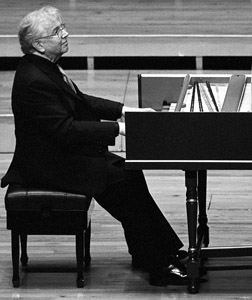 Rethinking Bach: A Performers' Workshop
A leading-edge professional development program, directed by Raymond Erickson, for professional musicians without extensive training in historical performance practices.
Faculty: Raymond Erickson and Masayuki Maki (keyboards); Sally Sanford (voice); Joan Plana (upper strings); Brent Wissick (cello and viola da gamba); Dorothy Olsson (baroque dance).

Workshop dates: July 21-26; Application Deadline: June 20 (Late applications accepted if not fully subscribed.)
Tuition: $650 Limited scholarship assistance available.
Aaron Copland School of Music, Queens College, 65-30 Kissena Blvd., Queens

Click here for full details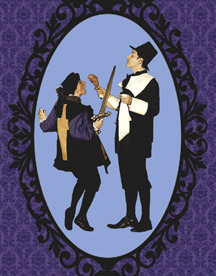 Opera Feroce
Arminio in Armenia: A Budget Epic
Music by Nicola Porpora (1686-1768)
Story, English text, and Italian modification by Hayden DeWitt
The action takes place in Rome and Massachusetts, year 1630.

Sunday, June 22 at 2:30 pm Admission: Free will donation
St. Stephens and St. Martins Church, 908 Jefferson Avenue, Bedford-Stuyvesant, Brooklyn

Wednesday, June 25 at 6:30 pm Tickets: $15-$40
Friday & Saturday, June 27 & 28 at 7:30 pm
The Blue Building, 222 East 46th Street, ground floor (between 2nd and 3rd Avenues), Manhattan

Click here for full details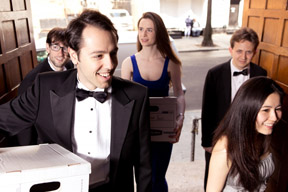 New York Baroque Incorporated
Il Grosso
Housewarming Concert and Benefit Party with the first installment of Il Grosso, a multi-season exploration of the biggest, boldest, and brassiest music of the Baroque.

Saturday, June 28 at 7 pm Tickets: $25-$1,000
St. Ignatius of Antioch Episcopal Church, 552 West End Avenue at West 87th Street, Manhattan

Click here for full details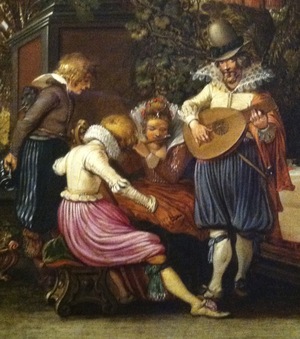 Amherst Early Music Festival presents
July 2014 Concert Series
Some of the best performers in early music from North America and Europe in a fascinating range of concerts and a fully staged Baroque opera. Performers include Anonymous 4, Flanders Recorder Consort, Thomas Zajac, Shira Kammen, Julianne Baird, Drew Minter, and many more!

July 8-19, All concerts at 7:30 pm Tickets: $15-$20
Evans Concert Hall, in Cummings Arts Center at Connecticut College, New London, CT

Click here for full details
[Back to the top]

Midtown Concerts
Chapel at St. Bartholomew's Church
325 Park Avenue at 51st Street
Manhattan
The 2014-2015 Season of Midtown Concerts will begin on Thursday, October 2, 2014!
Save the date!
Other Upcoming Events... (click on the date for more info)

Thursday, June 19 at 7 pm - Resurrection Choir & Orchestra, Church of the Resurrection, NYC
Thursday, June 19 at 7:30 pm - Early Music Festival: NYC - Green Mountain Project, Church of Saint Jean Baptiste, NYC
Thursday, June 19 at 8 pm - Baroque Opera Workshop Faculty Concert, Le Frak Hall, Aaron Copland School of Music, Queens
June 20-22 - Connecticut Early Music Festival 2014, Eastern Connecticut
Friday, June 20 and Saturday, June 21 at 7:30 pm - On Site Opera, Lifestyle-Trimco Showroom, NYC
Saturday, June 21 at 1 pm - Baroque Opera Workshop presents La Calisto, Le Frak Hall, Aaron Copland School of Music, Queens
Saturday, June 21 at 7:30 pm - Angelica, Women's Chamber Choir, St. John's Lutheran Church, Mamaroneck, NY
June 25, 26 & 28 at 7 pm, June 29 at 3 pm - Il Cuore Canta, Abigail Adams Smith Auditorium, NYC