IN THIS ISSUE:
I. "How to Be an Impact Investor": Want to learn? New Webinars and Presentations

II. VICE vs NICE: "Sustainability Showdown" Debate ReCap Spoiler Alert - Sustainability Wins!

III. NEW METRICS of Sustainable Business: What are the new metrics? How can you implement them?

IV. "Putting PEOPLE on the Balance Sheet"
What is your organization's Most Important Asset? Where are they on the Financial Statements?

V. RSVP for the HIP Holiday Hop: RSVP for Thursday, December 15, 2011

and more on the HIP book in the right-hand column...

+++

HOW CAN YOU BECOME
AN IMPACT INVESTOR?

WATCH "How to Be an Impact Investor" in this Webinar hosted by the MaRS Centre for Impact Investing

MaRS

works closely with entrepreneurs to help them launch, grow and scale their ventures into market leaders. We provide education, advisory services, market intelligence and access to talent, customers and capital.

The MaRS Centre for Impact Investing is a national hub to increase the awareness and effectiveness of social finance to catalyze new capital, talent and initiatives dedicated to tackling social and environmental problems in Canada.
5 STEPS TO BECOMING
AN IMPACT INVESTOR

1. Create an Investment Policy Statement that seeks
impact as well as income and returns

2. Rate your portfolio's impact (use a HIP Scorecard)

3. Evaluate the impact of new investments (with a HIP Check)

4. Consider higher-impact portfolios (like the HIP 100 or the Global Sustainability 100)

5. Work with an investment adviser that values and integrates impact (e.g. HIP can manage your money from $30,000 to $30 million)

Also, see this review of the Finance for Good: Building Careers at Net Impact, and an interview (from Jacen Greene of Triple Pundit)
of HIP's CEO
from the 2011 conference -- attended by more than 2500 MBAs, graduate and undergraduate students and business professionals - all seeking to use business as a tool for good.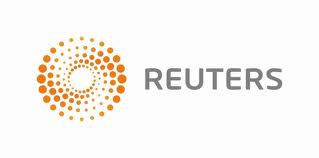 HIP regularly authors features for MatterNetwork, which is also syndicated on REUTERS, and shares our insights on how to be an impact investor::

-How HIP Are Your Holdings? Score for Human Impact + Profit

-How to Be Sustainable Across All Assets in Your Portfolio

-Where Does Your Cash Sleep at Night?

READ the features - also syndicated on REUTERS




"VICE vs. NICE":
THE VERDICT IS IN: SUSTAINABILITY CAN ENHANCE SHAREHOLDER VALUE

CLICK HERE to WATCH the 68-minute Oxford-style debate at Commit! Forum on September 26, 2011 (FREE signup required; password received in email) in the heart of capitalism: New York, NY - get your organic popcorn!


MEDIA COVERAGE OF
THE Vice Vs Nice DEBATE: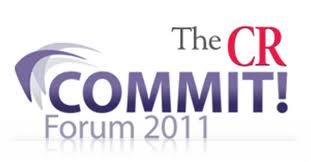 As part of Corporate Responsibility magazine and the NYSE Euronext-sponsored CommitForum!, this Oxford-Style debate engaged two passionate teams of investors and academics -- HIP CEO R. Paul Herman and Ada Investments CIO Vinay Nair vs. Vice Fund portfolio manager Gerry Sullivan and U.Michigan professor Aneel Karnani -- sharing facts, evidence and results of companies and investors to answer the win over the audience.


Joyce Hanson of Advisor One writes "Doing good versus making money—that was the topic at the Javits Center in New York. In a sometimes feisty Oxford-style debate, portfolio managers and professors sparred over whether socially responsible investment has any business contributing to—or subtracting from—a company's bottom line..." READ the September 29, 2011
FULL FEATURE HERE

GREEN OR GREENWASHING?
Jeri Klein of
Financial Advisor
magazine READ the October 5, 2011
FULL FEATURE HERE
WALL STREET JOURNAL JAPAN
Ms. Misako Hida of The Wall Street Journal Japan edition READ the October 14, 2011
FULL FEATURE HERE
FORBES.COM
Aman Singh of Forbes.com READ the September 15, 2011
FULL FEATURE HERE

TRIPLE PUNDIT
Raz Godelnik of Triple Pundit READ the October 5, 2011
FULL FEATURE HERE

@TimMohinAMD, Director of Corporate Responsibility at AMD, on TWITTER:
"Vice has opinions; NICE has evidence".


HIP Helps Ring
the NYSE Closing Bell

On Tues, 9/27/2011, HIP helped ring the NYSE closing bell, after the Dow 30 closed up 140 points.(Later that week, Warren Buffett helped open the NYSE by ringing the bell - the Dow 30 was down more than 140 points) The 20th century is giving way to the 21st century!

WATCH the Closing Bell video (1:12)
VIEW the Closing Bell photo
READ media release




NEW METRICS OF SUSTAINABLE BUSINESS:


What Are the New Metrics of Business? How Can You Implement Them at Your Firm?

Read the latest innovative ideas, initiatives and implementations


* Environmental Profit and Loss Statement by PUMA footwear and PwC advisers and auditors

* Poverty Footprinting by Coca-Cola and Oxfam

* People on the Balance Sheet as an Asset, implemented by Infosys and Tata

and many more - VIEW the PPTs and summaries


(Twitter Hashtag: #newmetrics)



In addition, many more examples of New Metrics are being pioneered. Nick Gower and Paul Herman of HIP guest-edited the month of October 2011 for Sustainable Brands' Issues In Focus series on "The New Metrics of Sustainable Business." Which ones will you implement?

+ Sustainable Strategy: (New Resource Bank, Customer Questionnaire) and (Better World Books, How Dumpster Diving can be a New Metric)

+ Sustainable Brands, Growth, and Products: (Guayaki's Chris Mann Interview), (Low Emmision Concrete), and (Sustainable Lasagna)

+ Sustainable Operations and Supply Chain: (Jim Sullivan on SAP's New Metrics), (Moving towards Sustainable Beer), and (Fishing for Excellence)

+ Sustainable Finance and Capital (Hoop Fund), (Profit to the Peaceful), and (People as an Asset)

The ReCap from the Future of Sustainable Business Metrics Conference can be found HERE

Hosted by the Wharton School of Business and sponsored by SAP & PwC with media sponsor CFO.com, exciting in-depth exploration of the new metrics of business, including "Human Value Added: People as an Asset on the Balance Sheet", "Valuing Eco-System Services" and "Integrating Sustainability into Financial Reporting"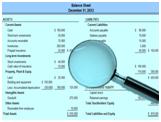 If PEOPLE are the
most valuable ASSET,
where are they
on the FINANCIAL STATEMENTS?

What is your organization's most important asset?

CEOs often respond that the organization's people are its greatest asset.

But if this is true, where are people accounted for in the financial statements?

Today, people are generally classified as expenses on the income statement and liabilities on the balance sheet -- not as an investable asset.

Thus, when CEOs seek to increase profit, they cut costs -- like people -- rather than investing in assets -- like people -- that can appreciate.

Currently, HIP has yet to discover any U.S. or European firms who account for people in this way? Yet several global firms based in India, like Infosys and Tata do.

Will YOUR FIRM be the 1st to do so? EMAIL us at HIP if you want to lead the way - or already are.





"Put People on the Balance Sheet as an Asset: Bring Financial Statements into the 21st Century"

Co-authored by R. Paul Herman and
Tom Bowmer, HIP's Corporate Financial Analyst

READ THE DETAILS here in:


Huffinginton Post's Business section





Celebrate Impact Investing @


The HIP Holiday HOP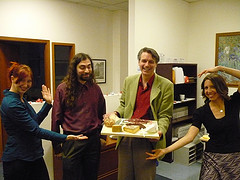 We will be celebrating the Holidays and Impact Investing with innovators, collaborators and friends.

Festivities take place from 5 p.m. to 10 p.m.; bring a favorite drink or snack, which should be sustainable, organic or fair trade of course :)

We wish you a HIP Holiday season!

Please RSVP to http://hipholidayhop.eventbrite.com




HOW HIP IS YOUR PORTFOLIO?
Are you positioned to be more HIP? Can you be 100% invested for impact by 2020?
Ask R. Paul Herman, Chief Executive Officer and a registered representative of HIP Investor, Inc., an investment adviser registered in California, Washington and Illinois. (HIP also has investor clients in New York and Wisconsin.)
HIP offers advice and investment management services to individuals and entrepreneurs, families, foundations, trusts, estates, charitable organizations and corporate entities -- and customized investment advice to its clients.

HIP manages investment indexes - including the HIP 100 Index (SM) and the NASDAQ OMX CRD Global Sustainability 100 - designed to seek Human Impact + Profit. Portfolios can be organized for your IRA, RothIRA, employer rollover, trust, automatic monthly contributions, or core portfolio. See the latest performance and full disclosures of the HIP portfolios at www.HIPinvestor.com
Past performance is not indicative of future results.

HIP teams with wealth managers and offers the HIP separately managed account for use in client portfolios. HIP also provides general consulting to advisers and brokers on how to build higher impact portfolios for clients.

HIP advises corporations on how to accelerate sustainability in their Products and Services, integrate the new fundamental Operating Metrics, and embed Management Practices with strong discipline. Need a HIP CHECK? Email us for your free copy.

HIP publishes on investing and business, including Matter Network syndicated by Reuters, and is featured in leading business media, including The New York Times, Morningstar, Forbes and CNBC.

* To learn how your investment
portfolio can be more HIP *
contact us at www.HIPinvestor.com
For a full description of services and disclosures (including fees) relating to separately managed accounts, portfolio management, and wealth management at HIP, please read HIP's Part II of Form ADV (which can be found at http://adviserinfo.sec.gov).
Managed accounts may lose value and risk possible loss of principal.
The views expressed by R.Paul Herman are for informational and educational purposes only, and are not investment recommendations or an offer of securities.
Past performance is not indicative of future results. HIP Investor Inc. or its Advisory Representatives do not provide tax advice. You should consult with your tax advisor on specific tax issues.
* HIP100 Disclosure and Assumptions: The HIP Portfolio results represent the results of actual trading since inception by means of the application of a model, assuming a $100,000 beginning portfolio. Client results may differ depending on the size of account, timing of trading and reinvestment of dividends. There are inherent limitations of showing composite portfolio performance based on model results. Unlike actual client-performance records (which can vary by client), model results cannot accurately reflect the effect of material economic or market factors on the price of the securities, and therefore, results may be over or under-stated due to the impact of these factors. Since model results do not represent actual client-specific trading and may not accurately reflect the impact of material economic and market factors, it is unknown what effect these factors might have had on HIP's decision making if HIP Investor were actually reporting client portfolios. During the period for which model results are shown, securities of U.S. companies have generally been rising, and the model returns are partly a function of this market environment. If this environment were to change materially, the model results portrayed by HIP would, in all likelihood, reflect results different from those portrayed.
The HIP 100 and S&P 100 results include reinvested dividends or interest, and results are net-of-fees as a client would have paid to HIP on a quarterly basis in advance for advisory fees and brokerage costs. During the period for which model results are shown, HIP has maintained the same investment strategies and advisory services as those that HIP offers to clients. There is potential for loss as well as for profits. It should not be assumed that the recommendations made in the future will be profitable or will equal the performance of the securities in the portfolio. The S&P index is shown as a general market indicator and is not available for direct investment. Tax consequences have not been considered. Investments are managed by HIP Investor Inc as the investment adviser via separately managed accounts at FOLIOfn or at Charles Schwab Institutional.
NASDAQ®, OMX®, NASDAQ OMX®, and NASDAQ OMX CRD Global SustainabilitySM Index, are registered trademarks, trade names and service marks of The NASDAQ OMX Group, Inc. (which with its affiliates is referred to as the "Corporations") and are licensed for use by HIP Investor Inc. The Product/Portfolio(s) have not been passed on by the Corporations as to their legality or suitability. The Product/Portfolio(s) are not issued, endorsed, sold, or promoted by the Corporations. The Corporations make no warranties and bear no liability with respect to the product/portfolio(s).
All other trademarks are property of their respective owners.This newsletter should not be construed as a solicitation or offer to sell investment advisory services except where HIP Investor, Inc. is registered or where an exemption or exclusion from such registration exists
IN THE NEWS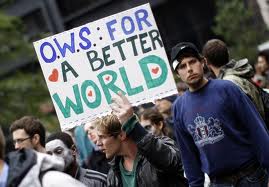 CAN 99% + 1% = 100% AGAIN?

By now, you have seen "the 99%" protesting in 1,500 cities around the world. But what do the protesters want?

Few of us are aware that
"The 99% Declaration" outlines SOLUTIONS for a Better World.

Some of the 20 solutions include elements we see as "more HIP":
- Corporate lobbying disclosure
- Fair CEO pay
- Clear pollution and emissions standards

Some in the 1% only see the 99% as old-style "hippies" -- rather than the underlying issues -- like high unemployment and limited job opportunities.

Yet innovators among the 1% AND the 99% are investing for impact to provide solutions for all 100% of us.

At HIP Investor, our team is unified behind the vision for a Better World: such as measuring the human, social and environmental impact of all businesses. HIP100 and HIP Portfolios spur changes in how we invest and how firms act.

Putting "people on the balance sheet as an asset" is another solution -- which can provide a productive path to prosperity for all 100% of us.

READ all 20 solutions - and let us know what you think - REPLY or email us at: The100percent@HIPinvestor.com


What do industry leaders see? READ these viewpoints on Occupy Wall Street movement by Boardwalk Capital Management's Scott Sadler and Sustainable Brands' KoAnn Vikoren Skrzyniarz.




HOW ARE FIRMS BECOMING SUSTAINABLE?

Check out this new report from McKinsey & Co. on How Companies Are Using Sustainability
Since April 2010
PUBLISHED BY
JOHN WILEY & SONS
"The HIP Investor: Make Bigger Profits by Building a Better World"


***SOLD OUT on Amazon.com more than six times since April 2010 - now replenished

Now in more than 10 Universities including NYU - Stern Business School of Business and Antioch College (Seattle). Check your local libraries.
ORDER the HIP Book TODAY - a great holiday GIFT

* BUSINESS BOOK BESTSELLER on Inc. magazine/800ceoRead.com in April 2010- bulk-order for your Board of Directors, your executive team, your CFO, your suppliers, or....




ORDER from Better World Books and help boost literacy globally - makes a great GIFT for INVESTORS or ADVISERS:
http://bit.ly/HIPinvestorBook
Please share your positive review of the HIP book here

-------

Download the HIP eBook!
Download your HIP e-Book using Amazon Kindle, B&N Nook, Apple iPad, Sony eReader or GoogleBooks
-------

HIP Your Class, School,
MBA or ExecutiveEd Curriculum
Many faculty, teachers and students - in MBA programs, graduate school, undergraduate and even high school - are keen to learn how to add The HIP Investor book to their classes and curriculum.
The HIP book is excellent for required or recommended reading lists, and chapters can be excerpted for class discussions.
Top topics: economics, accounting, finance, strategy, sustainability, social entrepreneurship and overall human behavior.
* Capital Markets at Presidio MBA Graduate School (CA)
* Social Entrepreneurship;
George Washington University (DC)
* Finance and Economics; University of San Francisco (CA)
* Financial Modeling and Valuation; Wartburg College (IA)
* Global Management and Social Entrepreneurship; Thammasat University in Bangkok, Thailand
*Impact Investing, New York (NY) University, Stern School of Business
* Triple Bottome Line Accounting, Antioch College (WA)
* University of Phnom Penh, Cambodia

-------

HIP Book in
51 Global Libraries
Across 5 Continents
Ask your library to order, just like 51 libraries across 5 continents have already (we are waiting on South America and Antarctica!), including:
* Botswana
* Singapore
* Australia
* New Zealand
* Hong Kong
* Canada
* The United Kingdom, including Scotland
* and 16 of the 50 US States (including North Dakota! thanks Fargo :)

as well as university libraries at:
* Cambridge University (England)
* Oxford University (England)
* Univ. of California
* Univ. of Utah
* Univ. of Oregon
* Duke's Fuqua School of Business
* Univ. of Massachusetts
* Univ. of New Brunswick
* Univ. of Baltimore
* Central Connecticut State
* Texas A&M
* Baker College (Flint, Mich.)
* Mercer University (Georgia)
* Dallas Baptist Univ.
* Hong Kong Baptist Univ.
* Univ. of Technology (Sydney, Australia)

and
* the San Francico Public Library
* the British Public Library
* the Library of Congress.
-------
WHAT'S HIP READING THIS HOLIDAY SEASON?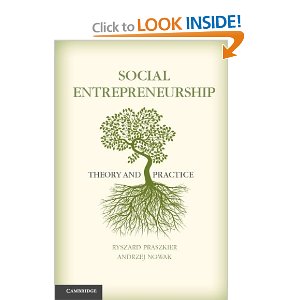 Social Entrepreneurship: Theory and Practice
By: Dr. Ryszard Praskier and Andrzej Nowak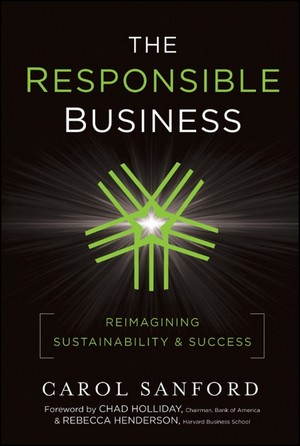 The Responsible Business: Reimagining Business and Success
By: Carol Sanford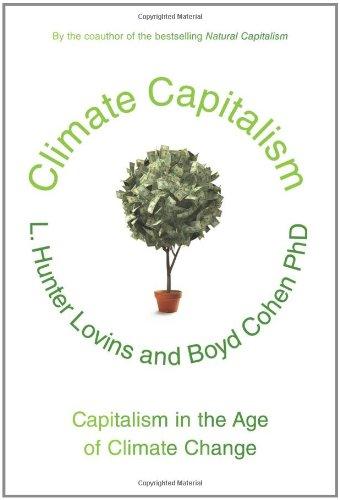 Climate Capitalism: Capitalism in the Age of Climate Change
By: L. Hunter Lovins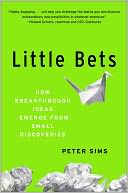 Little Bets: How Breakthrough Ideas Emerge from Small Discoveries
By: Peter Sims





Impact Investing: Transforming How We Make Money While Making a Difference
By: Antony Bugg-Levine and Jed Emerson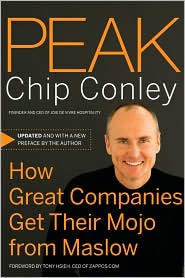 Peak: How Great Companies Get Their Mojo from Maslow
By: Chip Conley
-------



JOIN and "LIKE"
HIP on Facebook:

Follow HIP on Twitter:
© 2006-2011 HIP Investor Inc. All rights reserved.
Forward this message to a friend



----------
SEEKING MORE EVENTS IN 2011?

The William James Foundation has compiled a summary, sortable list of conferences in impact investing and social enterprise:

CLICK HERE FOR THE FULL LIST
(C) 2006-2011 HIP Investor Inc. All rights reserved.