Dear Reader,
Greetings from the windy wonderland otherwise known as Illinois.
---
A Day Off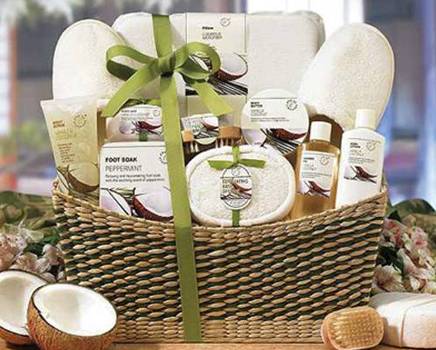 I dropped my youngest child off at preschool yesterday. It was a bittersweet moment. There was a part of me that was very sad when I realized my last baby was starting school. Because I have six kids fairly close together in age, there's been a baby at home for the past sixteen years. I'm trying not to dwell on the fact that the last of my babies is growing up. I can only imagine how I'll react when she goes off to college! But, on the other hand, I celebrated her budding independence. I rejoiced that she was growing and learning and starting her educational journey like most kids her age. And, well, let's face it, a part of me jumped for joy at the fact that I now had a whopping two hours all to myself! My mind whirled with the possibilities! I could go home and write uninterrupted! I could clean and have my house stay clean for two whole hours! I could get a start on dinner, visit my grandma or aunt, have lunch with a friend, or organize pictures and put them in albums. With all six of them in school, the possibilities were endless!

Now, don't get me wrong, I love summer vacation! I love having my kids home with me. I enjoy the relaxation and freedom of no homework, no school lunches to make, and no schedules to speak of. But sometime after the fourth of July, I begin to fantasize about kissing my kids goodbye and sending them out the door to school. I'm sure it has nothing to do with the constant litany of , "I'm bored". It certainly has nothing to do with all the screaming, hitting, name-calling, mess-making, and general chaos.

But things have been different this summer. The inevitable changes that come with divorce, have actually brought us closer together. There's been less fighting and more cooperating. There's been more supporting each other, spending time with each other, and just having fun together. Because of that, I wasn't really counting down the days until school started this summer. Well, I wasn't counting down until I heard a strange noise in the kitchen, that is. When I went to investigate, I saw that the kids had exploded a 2-liter bottle of pop and the sticky liquid was dripping from my ceiling, running down my walls, and pooling on my countertop and floor. After that little incident, I decided it wouldn't be so bad to have them back in school after all.

What did I end up doing with my two hour break that first day of preschool, you ask? I ran to my local spa and indulged in a pedicure. I almost fell asleep in that heavenly massage chair. Now, if only the Mexican restaurant next door delivered margaritas, I would've moved in!

In celebration of our little darlings going back to school, I have a wonderful gift for you! I'm holding a drawing, and one lucky, random newsletter subscriber will receive "A Day Off" gift basket, retailed at $50 and overflowing with vanilla coconut spa products to help you enjoy some tranquil pampering in the peace and quiet of your own home! Two other lucky readers will receive a Suave hair care package, full of salon quality products to help you look your beautiful best!

I'll e-mail you directly if you won, so watch your inbox in the next few weeks:)
---
Summer Vacation
Summer vacations are the stuff memories are made of. And hopefully, when my kids look back at our trip to North Carolina this summer, the memories will be more good than bad. Hopefully, they'll remember the feeling of awe they had when they saw the ocean for the first time, and the memories of all the jellyfish stings will fade away. When they look back, I hope they remember how we sat on the porch, listening to the surf while eating spaghetti tacos, and they'll conveniently forget the time I managed to get the van stuck in the sand on the beach. And with luck, they'll remember the time we spent together, playing in the ocean, instead of the zillions of splinters we got, walking to the beach.


Actually, the more I think about it, the more I realize those not-so-pleasant memories are important too. It's all part of the package. Yeah, it took twenty-four hours of driving to get to the Outer Banks, and yes, my son turned the van into a gas chamber more than once. Sure, the kids may have thrown donut holes into the back of the pick-up truck stuck next to us in traffic. Yeah, we heard the same thirty songs played two-thousand-four-hundred-eighty-nine times, but who's counting? And yes, it took us all day to clean the van when we got back home. But without all those experiences, we wouldn't have gotten to the beach and I don't think we would have appreciated and enjoyed our time there as much. I mean, if there were never any storms, we'd never be able to see the sky open up in all its wonder, right? So, here's to the storms and the rainbows that follow.

---
You'll Lose the Baby Weight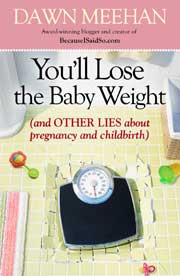 You may have heard that I have a new book coming out November 2nd, called You'll Lose the Baby Weight (and other lies about pregnancy and childbirth). But did you know that Simon & Schuster will be the ones publishing this book? Yep, that's right! Simon & Schuster has bought this book from my original publisher, Guideposts and will be getting it on book shelves this fall! I loved working with the good people at Guideposts, and now I have the pleasure of working with equally wonderful people at Simon & Schuster.

You'll Lose the Baby Weight is a lighthearted look at pregnancy and childbirth. I share the parts about pregnancy that your doctor doesn't tell you--like how it's easier to just scoop some toilet water into the cup instead of trying to reach around your huge belly in order to pee in the cup. Or how drinking thirty-two ounces of water for your ultrasound is the same as fifty-five gallons. I share stories from my own six pregnancies and births as well as those of my friends.

In the book, you'll learn important things like how you should order your epidural as soon as you see a pink line on the pregnancy test, how to pretend like you're actually listening to the unsolicited advice of your mother-in-law, and what fathers-to-be should not do in the delivery room in order to avoid getting a bedpan thrown at their heads.

You'll Lose the Baby Weight will have you doubled over in laughter (and will probably make you pee your pants if you're pregnant) as it walks you through pregnancy with sympathetic honesty. It acknowledges that pregnancy is not always easy, but admits that the end result of that sweet-smelling, soft baby somehow make it all worthwhile.

Be the first at your PTA meeting to have a copy! Pre-order You'll Lose the Baby Weight now using the link below.

And (as if that wasn't enough exciting news!) Simon & Schuster is also going to re-release a new and improved version of Because I Said So (and other tales from a less-than-perfect parent) next year!

This new edition of Because I Said So will include some brand new material, including a chapter on being a single mom and the eternal struggle to remember to take out the garbage on the right day, the horrors of home improvement, and the need for a cloning device!
---
And... that's all folks! Thanks for subscribing to this newsletter, and stay tuned, same time, same channel for more newsletter hilarity.

If you'd like to stay in touch between now and then, find me on Facebook, Twitter, or my Blog.



Dawn