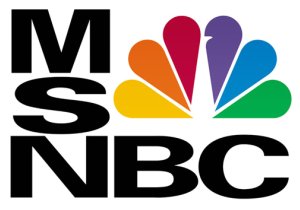 MSNBC.com
Features Green Halloween®

Have you heard the news?
Today, Green Halloween made "
front page
" on MSNBC.com's business
and
green sections!
Like what you read? Appreciate the growing availability of healthier and more sustainable Halloween product options? Did you swap costumes this year?
Let your voice be heard.
Please take a moment to add your thoughts to the comment section at the end of the article.
Thank you so very much!
We hope you have a fantastic weekend!
- Team Green Halloween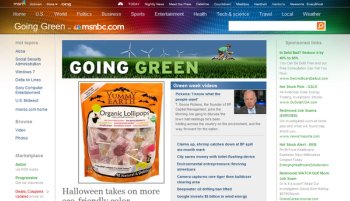 ---
Find a
Green Halloween® Event Near You
Looking for some good, green fun this Halloween?
Visit our national events page on GreenHalloween.org.
You'll find "official" Green Halloween events in cities across the country.
You'll also find zoo and aquarium Halloween event partners, who will be handing out healthy and "green" treats & treasures, featuring eco-friendly crafts and activities and so much more.
---
About Green Halloween
Green Halloween® is a non-profit, community initiative to create healthier and more sustainable holidays, starting with Halloween. Green Halloween began in the Seattle area in 2007, and in 2008 went nationwide, thanks to wide-spread media exposure, word-of-mouth marketing and online buzz, as well as the support and enthusiasm of schools, families and businesses all over the country.
Funded by sponsorship and fueled by volunteers, Green Halloween is a national program of EcoMom® Alliance, a 501 (c) 3 non-profit organization, in partnership with The Green Year®, LLC.