Even though the fall is (blissfully) still a few months away, here at Green Halloween headquarters we're busier than ever. Our little grassroots initiative has grown so big, so fast, we're huffing and puffing just trying to keep up.
Thank you so much for your enthusiastic and ongoing support for healthier, more sustainable holidays (while keeping all the fun). We wouldn't be where we are without you.
Here's some of our exciting new updates: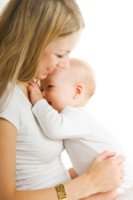 EcoMom Alliance
We're thrilled and honored to have become an official program of EcoMom Alliance! EcoMom Alliance is a global network of mothers, working together to create an environmentally, socially, and economically healthy and sustainable world. Their website boasts tons of cool resources for moms (and dads) but if you are craving in person connection, you can locate an EcoMom Alliance group near you by clicking here.
Greening more than TWICE the cities
In four Halloweens our initiative has grown from one city (Seattle) to 15 (and growing) in 2010! In addition to our existing cities (including Seattle, NYC, Phoenix, Los Angeles, Petaluma, San Francisco, Tampa and Daytona Beach), Austin, Boulder, Chicago, Minneapolis, Philadelphia and many more have joined the ranks! We couldn't be more excited that Green Halloween is spreading so wide, so fast; all thanks to volunteer coordinators coast-to-coast.
What makes a city "official"? Official cities have registered Volunteer Coordinators hosting public trick-or-treat trails and/or public events, in accordance with our 10 Guiding Principles. To learn more about becoming a Green Halloween volunteer coordinator in new or existing cities, click here.
(Of course, anyone, anywhere can bring Green Halloween to their home, neighborhood, school or business. No "official" designation required! For some simple ways you can get involved, click here.)

Zoo & Aquarium Partnership
At zoos and aquariums across America, Halloween is one of the biggest nights of the year. Millions of people make "Boo at the Zoo" or other similar event an annual family tradition. This year, we're partnering with select locations to help make their Halloween festivities a little healthier and more EEK-o-friendly by supplying healthy and sustainable goodies and other resources. Click here to find out if a zoo or aquarium near you is taking part; and click here to get a sneak peek at some of our fabulous product partners who are supplying the great, green treats and treasures.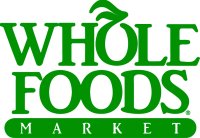 Teaming up with Whole Foods Markets
Over the last three years, select Whole Foods Markets across the country have jumped in to support Green Halloween by hosting in-store events, sponsoring community events, donating product and by making it easy for shoppers to find the items they're looking for by placing Green Halloween aisle tags on healthy and sustainable treats and treasures. This year, even more stores will be coming on board!
New locations for 2010:
Thanks to Whole Foods Market's SW region, 20 plus new stores will be celebrating green Halloween with us this year. Look for Green Halloween events and easy shopping in Texas (Austin, Dallas, Houston), Louisiana, Oklahoma (Tulsa) and Arkansas (Little Rock)!
And in Chicago, at least two stores will be hosting events in collaboration with one of our national sponsors, Surf Sweets.
Stay tuned for more.
Our growing team
First we were two, now we're a team of eight plus! Check out our updated About Page to see who has joined the crew. Thanks so much to Idealist.org for your help in procuring our national team of interns (who are ALL amazing, BTW!).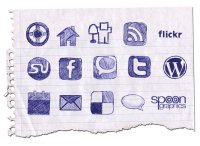 Finally! You can now follow & like us!
Yup. Like the rest of the world, we're now on Twitter and Facebook (thanks so much to Team Weisenbach for getting us up to speed!). So in addition to our blog and this e-newsletter, you now have two more great places to connect with us, share your costume ideas, recipes and photos, and get great tips for celebrating a simple, affordable and meaningfully green Halloween.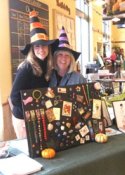 Coordinator's Corner
If you are one of our registered volunteer coordinators, this section is for you! It's here where we'll include updates, tips and resources for your upcoming Green Halloween event. If you are not yet a coordinator but want to join the fun, click here.
July update: The Coordinator's Guidebook is now available! Click here to download the guide in full or by chapter. Run a search in the document to find answers to all your burning questions. The guide contains everything you need to find a fabulous location, procure great sponsors, generate buzz and have fun doing it all.