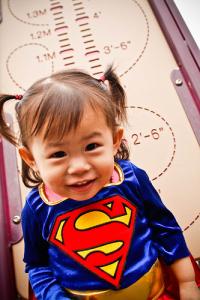 It's a bird!
It's a plane!
It's a grassroots revolution!
Happy, happy New Year! We're thrilled to be connecting with you at the start of another exciting year.
Green Halloween is continuing to grow by leaps and bounds, making an impact everywhere.
From homes, to schools, to entire neighborhoods around the US, people have hopped on board the GH train to join forces against outdated holiday traditions that aren't so good for our planet or its people.
And while we're not lifting cars with one hand or shielding the Empire State Building from alien super-rays, we are making a difference one recycled costume, one piece of organic candy and one composted pumpkin at a time.
We've also got a lot of exciting things in store for 2010 and we'll share the news with you as things are confirmed.
In the meantime, be well and fly safely.

- Corey & Lynn

*****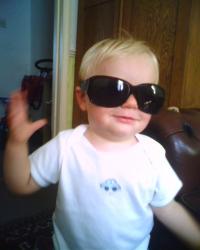 How YOU can rock the Green Halloween revolution in 2010
Even though the snow has barely melted in Florida, we're already busy planning year #4 of our Halloween revolution.

Want to be a rock star and help us make this year bigger and better

than the wonderful years we've already had?
Here's how you can help now (these ideas take some planning):
Host a Green Halloween trick-or-treat trail in your city
Host a Green Halloween event
Collaborate with an existing Halloween event in your community to green it up
Talk to your city council or mayor's office about greening your city this Halloween
Here's how you can help as we get closer:
Talk to your child's school about incorporating Green Halloween in their holiday festivities
Talk with your neighbors about going green on Halloween
Talk with your kids about fun ways to make Halloween healthy and sustainable
Of course, we can support your efforts with tips, resources and other goodies; just
let us know
what your plans are and we'll get you going.
The goal is to make a lasting and meaningful change; to give Halloween a healthy/green makeover while keeping all the fun! But the revolution isn't a revolution without your support.
Thank you for all you've done and continue to do to make Green Halloween a success!
*****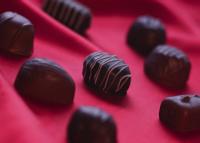 If you follow our blogs, you already know...
And so much more!
Get the daily tips and tricks for celebrating green this holiday season by subscribing to the Celebrate Green! blog today (the Green Halloween blog will be on hiatus until next fall).
*****


Join us for the "Celebrate Green!" radio show
We've been having a ball with our new weekly radio show, covering green topics from A to Z with fabulously fun and informative guests from a myriad backgrounds.
Here are themes from a few of our latest shows:
Greening your boudoir for Valentine's Day
Getting ready for Earth Hour (and ideas for crafts made from old light bulbs)
Beauty au natural
New Year's ecosolutions
Meaningful gift giving
Airing live on Wednesdays at 10 a.m. PST.
If you've missed any of our shows, not to fear - you can listen at your leisure here. Or, do as one of our listeners does and upload to your iPod and listen as you jog, feed the baby or ride the bus.
Have topic ideas, guest suggestions or other feedback? E-mail us today. We're always excited to hear from you.
*****
While Green Halloween is expanding coast-to-coast, we're seeking partners in these cities:
Boston

Washington DC

Portland

Austin
If you live in one the above mentioned cities and would like to become a Green Halloween coordinator, please contact us TODAY!