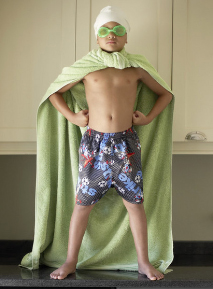 Join your fellow Earthlings.
Be our Green Halloween Hero.

Come on, admit it.
You've always wanted to be a Super Hero.
Now you can be.
Just pick up your cell phone and text "BOO(space) 5" to 27138.
That's all there is to it.*
You've just given $5 to help fund Green Halloween's mission to create healthier and more sustainable Halloween traditions (while keeping all the fun).
So join parents coast-to-coast (yes, right now), and take part in our Text2Give Campaign.
See how good giving $5 feels.
(Want to give even more? Just text BOO 10 or BOO 100 or BOO 500. Just make sure there's a space between "BOO" and the amount you'd like to give.)
Any way you slice it, we'll be super grateful. Every dollar counts when you are growing a revolution.
And just think...
Giving to Green Halloween means you'll soon find yourself basking in the philanthropic glow of knowing you made a real difference.
All from your couch and for the price of a venti latte.
Ahh, the rewards of Herodom.
p.s. What's Herodom and philanthropic glow without friends to share it with? Invite your fellow Earthlings to be our Green Halloween Heroes, too!
(Thank you for your generous support!)
* You will be called to fulfill your donation. Call takes approximately two minutes to complete.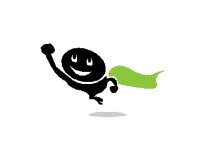 ---
---
About Green Halloween
Green Halloween® is a non-profit, community initiative to create healthier and more sustainable holidays, starting with Halloween. Green Halloween began in the Seattle area in 2007, and in 2008 went nationwide, thanks to wide-spread media exposure, word-of-mouth marketing and online buzz, as well as the support and enthusiasm of schools, families and businesses all over the country.
Funded by sponsorship and fueled by volunteers, Green Halloween is a national program of EcoMom® Alliance, a 501 (c) 3 non-profit organization, in partnership with The Green Year®, LLC.