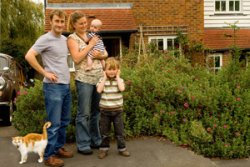 Wow.
That's all we could say when EcoMom told us they were about to launch a $75,000 Healthy Home Makeover.

(Oh wait, we had two other words: "SO" and "COOL").

I mean, who couldn't use $75,000 to make their home into a healthy home sanctuary?

That's seventy five thousand dollars in sustainable flooring, all new non-toxic bedding, energy efficient appliances, organic body and beauty products, healthy snack foods (e.g. from our partners at Larabar) and much, much more.

What would your family do with the prize?

Take the first step to find out. Enter today.
And even if you don't win (and we really, really hope you do!), here's some of the other awesome opportunities:
Invite your friends to enter and you can win $1000 cash prize
50 daily giveaways (s0 check the EcoMom blog often!)
$3500 in cash prizes for bloggers
p.s. Green Halloween founders, Lynn and Corey, are honored to be included as judges, along with EcoMom Alliance's founder, Kimberly Pinkson and healthy/green living experts Ricki Lake, Sara Snow, Dr. Alan Greene, Anna Getty, Zem Joaquin.
---
---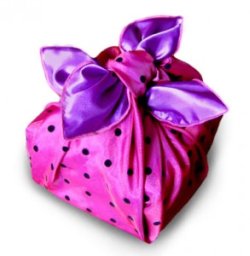 Celebrate Green all year 'round
Want simple, practical, affordable ideas for celebrating healthy, eco-fabulous holidays and special occasions throughout the year?

Here are 7 ways to do it:

1. Subscribe to the Celebrate Green! blog

2. Sign up to receive Celebrate Green! e-news

3. Follow Celebrate Green! on Twitter

4. Like Celebrate Green! on Facebook

5. Tune in to our new Celebrate Green! radio show

6. Watch us on You Tube at: CelebrateGreen
7. Catch our Smart Living Green segments on the Valder Beebe Show



Of course, our book, Celebrate Green! Creating Eco-Savvy Holidays, Celebrations and Traditions for the Whole Family is also packed full of ideas. If your local library doesn't carry it, Celebrate Green! can be purchased on our website, www.CelebrateGreen.net.
---
---
About Green Halloween
Green Halloween® is a non-profit, community initiative to create healthier and more sustainable holidays, starting with Halloween. Green Halloween began in the Seattle area in 2007, and in 2008 went nationwide, thanks to wide-spread media exposure, word-of-mouth marketing and online buzz, as well as the support and enthusiasm of schools, families and businesses all over the country.
Funded by sponsorship and fueled by volunteers, Green Halloween is (proud to be!) a national program of EcoMom® Alliance, a 501 (c) 3 non-profit organization, in partnership with The Green Year®, LLC.

Don't miss a thing!

Recipes, craft ideas, special promotions & fun


---
Catch the
Green Halloween® & Celebrate Green®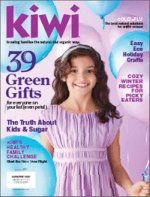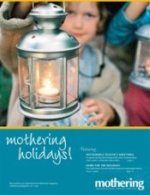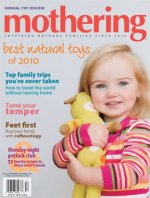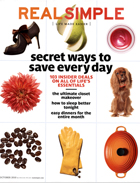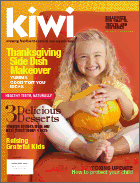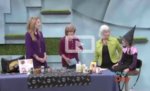 For more print, TV, radio & online exposure for Green Halloween, click here.
For Celebrate Green press, click here.
For National Costume Swap Day media, click here.
---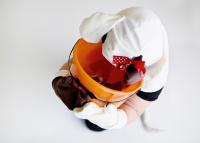 Are we missing something?
Did we leave something out?

Make errors in our newsletter?

Forget to include something oh-so-important?

We'd love to know.

So don't be shy- tell us what we missed.

After all, it takes a village to raise an initiative.

And we appreciate your support!

e-mail Info@GreenHalloween.org