See.
Love.
Vote.
Eight finalists in the 2010 Green Halloween® ChicoBag™ trick-or-treat bag design contest have been chosen!
From a pool of over 500 entries, these eight talented artists, ages 8-13, best captured the "Spirit of a Green Halloween" - and we need your help to decide which design should be featured on a limited edition, reusable 2011 Halloween ChicoBag.
Here are a few of the designs from our fabulous finalists: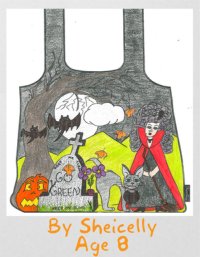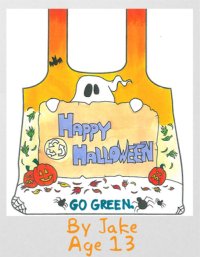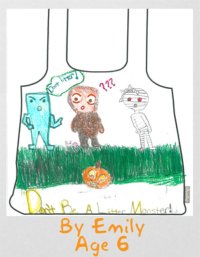 See all eight of the adorable designs here and, while we know you'll love them all, cast your vote for #1 on ChicoBag's Facebook page.
Thank you to all of the kids who took the time to design and enter! If your child's design was not chosen, fear not- there's always next year. Stay tuned for the details on the 2011 contest!
10% of the sale of Halloween ChicoBag™s support Green Halloween®! Thank you so much, ChicoBag for your support of our initiative! To purchase your limited edition, reusable 2010 Green Halloween ChicoBag, click here.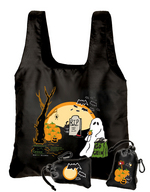 The 2010 Green Halloween ChicoBag
---
---
About Green Halloween
Green Halloween® is a non-profit, community initiative to create healthier and more sustainable holidays, starting with Halloween. Green Halloween began in the Seattle area in 2007, and in 2008 went nationwide, thanks to wide-spread media exposure, word-of-mouth marketing and online buzz, as well as the support and enthusiasm of schools, families and businesses all over the country.
Funded by sponsorship and fueled by volunteers, Green Halloween is a national program of EcoMom® Alliance, a 501 (c) 3 non-profit organization, in partnership with The Green Year®, LLC.