Green Halloween:
It's cropping up
near you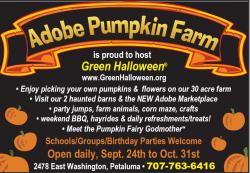 From a pumpkin patch in Petaluma to a zoo in the Bronx, to a school in Scottsdale, Green Halloween is cropping up all over the map!
Want to find a Green Halloween event near you? Check out our ever-expanding events page. There, you can also get the 411 on Corey & Lynn's "play-shops" or locate other healthy/eco-friendly events happening in October.
Having an event you want us to post? Let us know about it.
Stay tuned for more information on the generous and passionate volunteers behind the Green Halloween initiative.
*****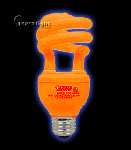 Bright new ideas and more on GreenHalloween.org
We're updating the site daily, so be sure to check back soon. What changes or additions would you like to see on our site? We'd love to hear your ideas.
*****
Healthy Halloween recipe:
Pumpkin Smoothie
A sneak-peek recipe appearing in the soon-to-be released cookbook, Many Paths, One Journey to Health by Holistic Moms Network.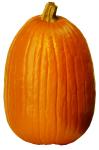 Ingredients:
2 c. canned organic pumpkin Organic agave nectar or honey, to taste
1/2 c. organic rice milk, raw or organic (preferably raw)

milk Dash vanilla extract

1/2 c. vanilla yogurt 1 1/2 c. crushed ice or ice cubes

1 T. pumpkin pie spice Organic whipped cream

1/2 lemon, juiced Cinnamon sticks (optional)


In a blender, combine pumpkin, milk, yogurt, pumpkin spice, juice of half a lemon, agave nectar or honey to taste, and vanilla extract. Blend together until smooth, and begin adding the ice while continuing to blend. When mixture is thick and creamy, stop and hold in refrigerator at least 30 minutes. Top with whipped cream and garnish with cinnamon sticks.

Serve.

Note: This is a fall favorite in our house, especially around Thanksgiving when I've got extra pumpkin. Make sure you add enough sweetener or it will be bitter! Use organic ingredients whenever possible.


Submitted by Holistic Moms Network.
Have a healthy (or healthier) Halloween recipe you'd like us to share in an upcoming newsletter? Send recipe and photo to: Corey@GreenHalloween.org
*****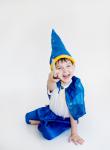 If you follow our
blogs
, you already know...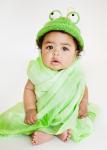 Green Costumes (beyond frogs)
In the "olden days," (the eighties?), many kids made their costumes, often with help from parents. Making the costume was actually an enjoyable, bonding activity. Today, millions of people spend millions of dollars on costumes that are made from non-sustainable materials (like petroleum), that are worn once, then often discarded.
But there are earth-friendlier alternatives. If you usually buy costumes, consider:
Making them. Kids are incredibly gifted and creative when we encourage them. There are almost no costumes that cannot be handmade. If your children are stuck on turning a popular TV or movie character into a costume, brainstorm how you can make it happen with items you already own or can find used. Be sure to check online for ideas.
Purchasing costumes made from more eco-friendly materials or at least not from plastics. Choose cotton, organic cotton, silk or hemp, for instance. Unfortunately, these alternatives are not yet widely available, but if you're interested in them, ask local stores to consider carrying them next year.
Trading them. Arrange a costume swap with neighbors, check online at swap sites like Green Halloween, or see if you can interest a local child-focused organization in sponsoring a swap.
When Halloween is over, don't throw costumes away. Save them, dismantle and hold on to the "parts," trade or take them to a thrift store.
Costume Trivia: Which readily available eco-fabric did Lynn use for making many of Corey's costumes when Corey was a child? (Read to the end of the newsletter for the answer.)
*****

VOTE FOR GREEN HOLIDAYS. Love Green Halloween? Are you a fan of Celebrate Green? Let your voice be heard. It's easy and you'll earn one "good deed" point for the day.