Green Halloween in the Puget Sound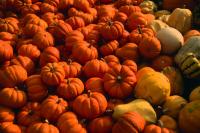 There's a lot of greening going on in Green Halloween's Northwest "hub" this year. And we thought you'd like to know.
Come join us at these area events:
October 8th (6:30 - 8:30pm) - BizNik's Networking with a Cause (Green Halloween & Treeswing) featuring yummy local and organic foods and beverages. Adults only. FREE
October 15th (5:30 - 8:30) - Eastside Greendrinks at Issaquah Highland's Blakely Hall in collaboration with Green Halloween. Featuring local and organic food and beverages. Adults only. FREE
October 21st (11am - 4pm) - Whole Foods Market Bellevue's Green Halloween Day featuring fun activities and giveaways. Costumes welcome! FREE
October 23rd - 25th (5-8pm) - Woodland Park Zoo's Pumpkin Prowl, featuring a selection of healthy and eek-o-fabulous Green Halloween treats, interactive haunted house, and live entertainment. $7 kids/ $9 adults.
October 24th (noon- 4pm) - Issaquah Highlands Green Halloween Block Party featuring hay & pony rides, apple press, crafts, games and more. All food and events $1 - $3.
More events on the way (or click here for Parent Map magazine's list of fall events for families.) For updates, visit our calendar page. Can't wait to see you!
Don't live in the Seattle area? Check out our national events page for happenings near you.
Know about a Halloween event that's not on our list? Let us know about it.
*****
Where to shop locally?
You know about our new online marketplace, but what about buying healthy and eco-fabulous seasonal products locally?
Here are a few great places to start.
Pumpkins, gourds, edibles & natural decor:
* Organic pumpkin donuts from Mighty O
* Search your zip on www.localharvest.org
Costumes, accessories & materials for upcyling:
* Rental shops such as A Masquerade
* Thrift shops such as Doubletake Vintage
* Children's consignment shops such as Small Threads
* Natural toy stores such as Clover Toys
Supplies for haunted house/ spooky decor:
* EcoHaus
Candles:
* Big Dipper Wax Works (100% beeswax)
Misc:
* Post-holiday composting (for candy, food scraps, jack-o-lanterns and natural decor) - Cedar Grove Composting
Can you recommend other Northwest local Halloween items or retailers? Let us know and we'll add them to the list.
*****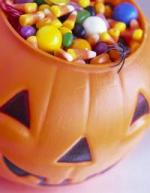 Sugarless in Seattle?
Not quite. A 2007 Nielsen study found that Seattle is runner up in America's top candy buying cities. Portland is third.
According to this report. Seattleites purchase 68% more candy than is expected for a city of its size.
Since the average child hauls home 10 pounds of conventional candy on Halloween night, that means Seattle's kids are likely consuming exorbitant amounts of not only sugar (or of greater concern, high fructose corn syrup), but also artificial colors, flavors and hydrogenated oils.
Here are some ways to celebrate a healthier Halloween:
* Give away just one piece of candy to trick-or-treaters and encourage your child to take just one item from each home. One of the reasons for the excessive amount of candy collected is that handfuls are regularly given away.
* Invite the Candy Witch, Halloween Fairy or Great Pumpkin to swap candy for books, a gift certificate for an outing or something else your child will enjoy.
* Instead of conventional candy, consider going organic. Organic candy is free of all the artificial stuff and is better for the planet and the people who helped to make the candy. We love Equal Exchange chocolates and Surf Sweets, as well as these companies.
* Consider treasures instead of or in addition to healthier treats. (We're not talking cheap plastic junk.) Check out our list of natural, recycled and eco-friendly treasures, all of which will be enjoyed long past Halloween night.
Upcoming Northwest news
Stay tuned for these stories on Green Halloween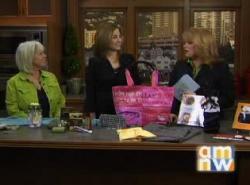 Portland's AM Northwest

Seattle's KING 5 television

Puget Sound's ParentMap magazine
More to come!
****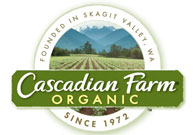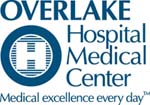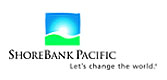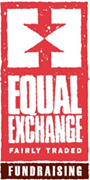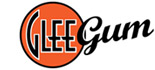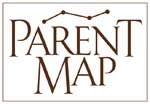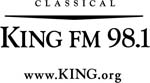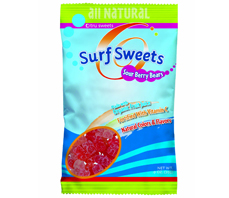 If you would like to be a Green Halloween sponsor or partner, click here for details or e-mail us today!
****
Are we missing something?
Did we leave something out? Make errors in our newsletter? Forget to include something oh so important?

We'd love to know.
So don't be shy- tell us what we missed.
After all, it takes a village to raise an initiative.
And we appreciate your support.
e-mail:
Corey@greenhalloween.org
*****

VOTE FOR GREEN HOLIDAYS. Love Green Halloween? Are you a fan of Celebrate Green? Let your voice be heard. It's easy and you'll earn one "good deed" point for the day.