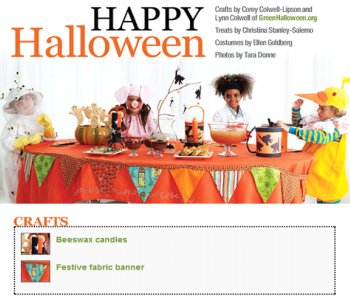 * EEK-O-FABULOUS *
Halloween Crafts
This month's issue of
Kiwi
magazine features green Halloween crafts from our very own Lynn Colwell and Corey Colwell-Lipson, the mother-daughter co-founders of Green Halloween!
In addition, the crafts double as party activities, and some become decor. That's the all-in-one "spirit" we love! (Combining party elements can save time, money and resources.)
Look for how to make a Halloween garland, a memory pail and upcycled spiders on pages 65-67.
You can also visit
Kiwi magazine online
and check out Lynn and Corey's featured "bonus crafts" for FREE!
Want more?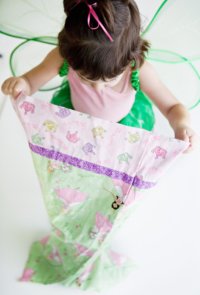 Trick-or-Treat for GOOD
Remember collecting coins for UNICEF? Well now there are lots of ways your family can enjoy going door-to-door, while helping those in need.
The UNICEF program is still going strong, but this year you may also want to consider trick-or-treating for books, Reverse-Trick-or-Treating or even taking part in the Halloween Candy Buy-Back Program.
6 ways to turn goodie hunting into good-y-hunting can be found here.
*****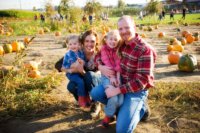 QUICK TIP!
Where to buy your pumpkin? Find a local, organic pumpkin patch near you by logging on to www.LocalHarvest.org
*****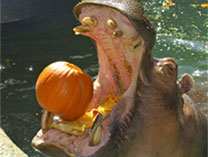 Find a
Green Halloween® Event Near You
Looking for some good, green fun this Halloween?
Visit our national events page on GreenHalloween.org.
You'll find "official" Green Halloween events in cities across the country.
You'll also find zoo and aquarium Halloween event partners, who will be handing out healthy and "green" treats & treasures, featuring eco-friendly crafts and activities and so much more.
*****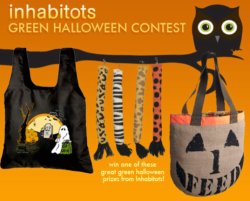 6 Ways to Celebrate Green & WIN!
Kids, get on your thinking caps! Moms & Dads, get ready to help. Everyone, get ready for Halloween F-U-N that can score your family some cool, green prizes.
1. Green Halloween ChicoBag Design Contest
2. Inhabitots Green Halloween Costume Contest
3. HolidayLEDs Green Halloween Pledge
4. MiniMonos Green Halloween Competition
5. YeahTip's Green Halloween Text-2-Give Challenge
6. Where in the world is Green Halloween Bag?
For details, click here.
---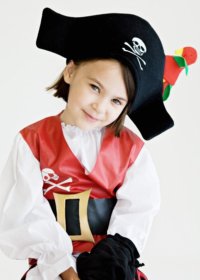 If you follow our blogs,you already know:
... And so much more!
Treat yourself to all our tips (and tricks)! Subscribe to the Green Halloween and Celebrate Green! blogs today.
Of course, you can also find us on Twitter and Facebook (we look forward to connecting with you!).


---
About Green Halloween
Green Halloween® is a non-profit, community initiative to create healthier and more sustainable holidays, starting with Halloween. Green Halloween began in the Seattle area in 2007, and in 2008 went nationwide, thanks to wide-spread media exposure, word-of-mouth marketing and online buzz, as well as the support and enthusiasm of schools, families and businesses all over the country.
Funded by sponsorship and fueled by volunteers, Green Halloween is a national program of EcoMom® Alliance, a 501 (c) 3 non-profit organization, in partnership with The Green Year®, LLC.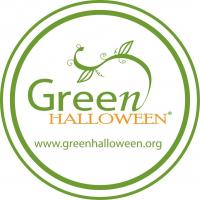 Catch the
Green Halloween®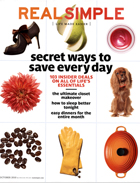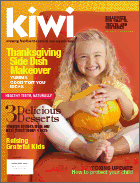 For more print, TV, radio & online exposure for Green Halloween, click here.
For National Costume Swap Day media, click here.
*****
Thank you to our 2010 National Green Halloween sponsors & partners!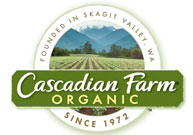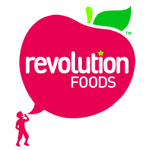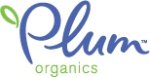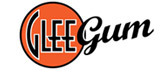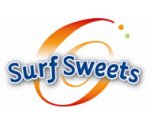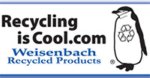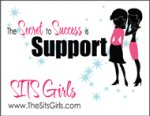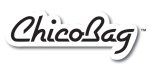 *****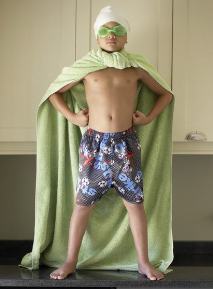 U2 can B A
Green Halloween Hero!
TEXT "BOO 5" to 27318 to pledge $5 today.*

Want to give more? Just enter the dollar amount you want to give (e.g. Boo 25 for $25)

Every dollar raised will help to support a healthier and more sustainable holiday for children & planet.
*You will receive a phone call to confirm your donation. Thank YOU!
*****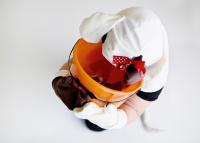 Are we missing something?
Did we leave something out?

Make errors in our newsletter?

Forget to include something oh-so-important?

We'd love to know.

So don't be shy- tell us what we missed.

After all, it takes a village to raise an initiative.

And we appreciate your support!

e-mail Info@GreenHalloween.org
*****
Joke of the Day
Q: Why is a ghost such a messy eater?
A: Because he's always a goblin.
Have a favorite Halloween pun, joke or riddle?
---
In the next issue:
Vintage Halloween
FREE ways to celebrate a Green Halloween
Healthy costumes 101
... and MORE!