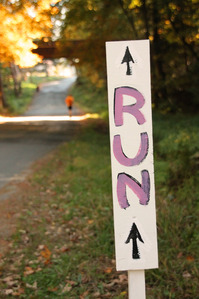 October 2015
Northfield Mountain Recreation and Environmental Center
The 2nd Annual Great River Challenge Off-Road Triathlon

Join us! Whether as an athlete, volunteer or spectator, for this exciting event. Paddle five miles on the river, run a four mile course on our trails, followed by a seven mile bike to the summit and a rip-roaring descent to the finish line.

This Paddle, Run and Bike event is sanctioned by the USAT (USA Triathlon) in the non-traditional category.
Northfield Mountain's trails and river frontage provide a scenic backdrop for this challenging course. There are lots of options including solo, two, three and four person teams, as well as recreational, family and junior categories.

This event benefits the Northfield Kiwanis Club's scholarship fund. Please visit www. GreatRiver Challenge.com
to register or call 413-522-8494 for
more information.

Fall Foliage Hike


Saturday, October 10; 12:30 – 4:30 p.m.
For ages 10 and older
Free
Pre-register by calling 800-859-2960
This five mile loop hike is one of our favorites; offering beautiful scenery during peak fall foliage as well as views of the river valley below. Hikers should bring a snack, water, dress in layers, wear sturdy footwear and be comfortable hiking over somewhat hilly terrain with an elevation gain of 500 feet. This hike is suitable for those who are comfortable walking at a three mile/hour pace. Trailhead directions will be sent to registered participants. The program will be cancelled in the event of rain.



Mountain Lions: An Introduction


Friday, October 16, 7:00 - 9:00 p.m.
Location: Arcadia Wildlife Sanctuary, Easthampton Co-sponsored with Massachusetts Audubon
For ages 16 and older
Fee: $10 members of Mass Audubon, $15 NM
Register by calling Arcadia at 413-584-3009 or online
http://www.massaudubon.org/get-outdoors/program-catalog#program:sanctuary=14:whoTags[]=audience_adult:keywords=mountain%20lion:program_code=39592
Whether it is called a cougar, puma, catamount, or panther, this feline of many names has been the inspiration for myths, legends, and tall tales. What is the real story behind this elusive and mysterious cat? Join Environmental Journalist and Educator, Fran Ryan, for this program exploring the physical characteristics, adaptations, habitat, reproduction, food requirements, and life cycle of the mountain lion. Fran will also discuss the historic and current range of the mountain lion within North America. Fran's illustrated presentation will also include tracks, claw and skull samples. This program takes place at Arcadia Wildlife Sanctuary (125 Coombs Road, Easthampton, MA.) Fran Ryan is the founder and director of Horizon Productions, an environmental education service based in Easthampton.

Life Underground and Overhead; Families Outdoors


Saturday, October 24; 1:00 – 3:00 p.m.
For ages 6 and older
Free
Pre-register by calling 800-859-2960
Spend time together outdoors, discovering and learning about the forest during a beautiful time of year. We'll explore life in and around a tree, life in the leaf litter and bizarre invertebrates living underground. The afternoon will include time for hiking, drawing, hands-on activities, observation and exploration. Join Northfield Mountain Naturalist Kim Noyes for some family fun in the woods, exploring life underground and overhead. Bring a sense of adventure and wear clothes that can get dirty.
Please Be Aware of Trail Closures:
Eversource electric power transmission line work on the south side of the mountain will impact access to the following trails: Tenth Mountain, Jug End, B-Bar-W, Hidden Quarry and Lower Rose Ledge and portions of West Slope, Rock Oak Ramble and Hemlock Hill.
Northfield Mountain Recreation & Environmental Center provides year-round public programming in conjunction with the Northfield Mountain pumped storage hydroelectric facility's federal licensing. Northfield Mountain is operated by FirstLight Power Resources and parent company, ENGIE of North America. For more information about Northfield Mountain Recreation programming, plese visit http://www.gdfsuezna.com/recreation.