In this issue:
• Library Business Classes
• Library Classes for Nonprofits
• Conference Profile
• Small Business Advice
• Book Review
• Area Organizations

How has the Small Business Resource Center helped you in planning or growing your business?

Give us the scoop along with your contact information and we'll post your business story on our website, and it may make its way into one of our newsletters.

What a great and totally free way to spread the word about your business!

Email your story to the business librarian or send it via snail mail to:

Business Librarian
Grand Rapids Public Library
111 Library NE
Grand Rapids, MI 49503

All submissions are subject to editing.


NEW BOOK SPOTLIGHT
Fall 2014

The seasons are changing, but your public library remains in business for business! Check out the SBRC page, set up an appointment with a SCORE mentor, take one of our many business classes, have a consultation with the Business Librarian, or utilize one of our powerful business research databases.

In this issue, we'll be speaking with Dennis Dornbush, the library's resident SCORE mentor about how you can make your time at an entrepreneurial support organization as fruitful as possible, reviewing A Lapsed Anarchist's Approach to Building a Great Business from Zingerman's own Ari Weinzweig, and covering GRR2DET in Detroit, a Rapid Growth exchange in social entrepreneurship.

Read on!
LIBRARY BUSINESS CLASSES
All classes are free and open to the public.

How to Use the Library to Write a Business Plan
Do you have a great idea for a business? Take the first step to starting your own: write a business plan! A more advanced class designed for those who already have a working knowledge of computers and the Internet, this course will highlight library resources to assist students in crafting a well written business plan. Both online and offline resources will be highlighted.

Wednesday, September 3, 2014, 7:00 pm - 8:30 pm
Wednesday, November 5, 2014, 7:00 pm - 8:30 pm

Small Business Research Essentials
"The chief business of the American people is business." - Calvin Coolidge

"The chief business of the GRPL Small Business Resource Center is business too! What a coincidence!" - Your Business Librarian

Join the Business Librarian for an informative journey through the Library's small business resources. Arm yourself with the best business information available, and give yourself the upper hand whether you are starting or growing your business.

Tuesday, September 16, 2014, 7:00 pm - 8:30 pm
Tuesday, November 18, 2014, 7:00 pm - 8:30 pm

Market Research Series
No matter your level, entrepreneurship is about risk. The most effective entrepreneurs understand how to reduce and understand their risk through information, specifically market research. But how does an entrepreneur actually do research in terms of their markets, customers, and competition? Learn how in this series on market research co-sponsored by the Grand Rapids Public Library and the Michigan Small Business and Technology Development Center. Registration is required.

Wednesday, October 8, 2014, 7:00 pm - 8:30 pm
Wednesday, October 15, 2014, 7:00 pm - 8:30 pm
Wednesday, October 22, 2014, 7:00 pm - 8:30 pm

Using Facebook to Promote Your Business
One of the first rules of marketing is 'go where your customers are.' And where are your customers? Increasingly, they are found online! Join the Business Librarian for an informative session on how to use Facebook and other social media tools to engage customers, start and grow your business.

Tuesday, October 14, 2014, 7:00 pm - 8:30 pm
Wednesday, November 19, 2014, 7:00 pm - 8:30 pm

LIBRARY CLASSES FOR NONPROFITS
All classes are free and open to the public.

Intro to Finding Funders
Designed for beginner fundraisers, this brief course shows how your organization can identify potential funders and prepare to seek grants. Using the Foundation Directory Online Platinum, a database of 70,000 foundations, students will compile a list of foundation prospects that match their organization's needs. We'll also briefly touch upon other grant sources, such as government and business, and learn about various guides to proposal writing.

Wednesday, December 10, 2014, 7:00 pm - 8:30 pm

Grantseeking Basics
Designed for beginner fundraisers, this brief course shows how your organization can identify potential funders and prepare to seek grants. Using the Foundation Directory Online Platinum, a database of 70,000 foundations, students will compile a list of foundation prospects that match their organization's needs. We'll also briefly touch upon other grant sources, such as government and business, and learn about various guides to proposal writing.

Wednesday, September 10, 2014, 7:00 pm - 8:30 pm
Tuesday, November 25, 2014, 7:00 pm - 8:30 pm

Proposal Writing Basics
You've found a possible foundation to fund your new project. That's excellent. Now the real work begins: writing a proposal that will put your program on the path to success by telling your story well to the people that matter most. To learn how to do just that, join the Business Librarian for a session on proposal writing. Learn the key components of a proposal that a nonprofit foundation is looking for, and how you can make your proposal as effective as possible.

Wednesday, September 24, 2014, 7:00 pm - 8:30 pm
Tuesday, December 16, 2014, 7:00 pm - 8:30 pm
CONFERENCE PROFILE: GRR2DET Social Entrepreneurship Conference
Thinking about learning is a hard thing to do.

The idea of a classroom, a teacher, a library, these are constructions. That is not to say that these ideas are bad or good, but that there are no hard, fast laws for it.

One of these constructions is the separation of learning into different subjects. The idea that we have different areas of knowledge, and that these areas are taught separately by separate teachers is relatively recent. Life is rarely like that. There are few places where one can clearly find borders in knowledge, though as a librarian, it is my instinct to classify.

Detroit's Eastern Market is a place where history, entrepreneurship, agriculture, city planning, community development, food production all seem to meet. It is a beating heart of that town, and it was only fitting that we began GRR2DET, an event put on by UIX and Rapid Growth Media, there.

We were given an extensive tour of the market from Devita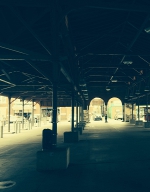 Davison, the coordinator for Eastern Market's community kitchens, the largest of which is currently being built in Shed 5. Once completed, the community kitchen will act as an educational space, as well as a production space for food entrepreneurs in the area.

Eastern Market, however, did not wait for the large grants it received to start that kind of a project; it currently operates a number of community kitchens in the surrounding neighborhoods out of otherwise fallow properties. This allows food entrepreneurs ready access to licensed kitchens for smaller projects and production runs.

What is impressive about Eastern Market's current strategy is how they are mixing the agricultural traditions of the market with the needs of Detroit's food entrepreneurs. From the neighborhood kitchens to new production facilities, the Market can serve food entrepreneurs at every level of development and size. They are developing an entire ecosystem to do so while serving as one of the oldest, and currently the largest, urban farmer's markets in the US.

As we walked around Eastern Market, we could see the history of Detroit; I-375, a stretch of freeway that flanks downtown to the northeast. Buried underneath 375 is Black Bottom, once home to Detroit's historically African-American neighborhoods. It was cleared in the 1950's to make way for that freeway. In addition to breaking the back of the neighborhood, this development also cut off Eastern Market from the rest of the city.

Currently, there are plans being discussed to raise the grade of 375 to make it a walkable street. Short years ago such a plan would've been a non-starter, but so was the M-1 railway when it was first proposed, and construction on that project is set to begin in July of this year. The Dequindre Cut, which is basically a highway for bikes and people, is being extended in spurts so that, eventually, it will connect Eastern Market to the Detroit Riverfront, which broke ground in 2007.

People say and write many things about Detroit, but no one can deny that Detroit is a place crackling with ideas. Of all the ink spilled on that subject, you need to hear from the people that are working on the ground to get the real stories. I was lucky enough to be able to hear some of those stories at the Social Entrepreneurship Showcase put on by the Urban Innovation Exchange (UIX).

Social entrepreneurship is a relatively new concept. The idea that you would have a social mission along with a drive to be profitable is odd to many people, especially those who would have the ability to fund such enterprises. That is changing. Lower returns for normal investments and the realities of our times have made social enterprises attractive not only to entrepreneurs themselves, but investors with the ability to fund them.

However, problems arise when you take a look at the funding for social enterprises. One of the panels, The State of Money for Social Change, outlined the disconnect between investors and social entrepreneurs. The two groups of people are speaking, at a basic level, different languages.

For example, one word that I heard all the time there was 'sustainability.' Sustainability, as it is spoken of here, is profitability. They are the same thing: taking in more money that you spend. An investor doesn't necessarily know or want to hear about sustainability. They want to hear about how you're going to be profitable. That is their focus.

In the same vein, a social entrepreneur doesn't want to focus on profitability. They want to be able to sustain their enterprises, but no one goes into social entrepreneurship because they are looking for profit above all else. They might have a great idea, the drive, and the know-how to make things happen. On top of that, they may have the means to make their enterprise sustainable in the future. But they don't speak an investor's language, and investors need to be understanding of that side.

Because of this gap, funding doesn't go to the people with the best ideas, or the best knowledge of their respective communities. It goes to the people with the best pitch. Horrible ideas are funded in this way, and are sustained not by the work of the people involved, but by winning competitions and getting startup funding.

The first panel had the winners of the past year back to speak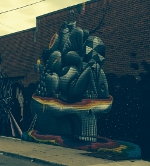 about their experiences, and they had some really excellent ideas about entrepreneurship and how it can effect change. One business, Rebel Nell, uses graffiti found around the city to create jewelry while employing disadvantaged women in Detroit. This creates a positive system, wherein a company is taking what would otherwise be scrap and turning it into both jewelry and a means of helping the women of Detroit.

In fact, the social entrepreneurs with the most impressive ideas were all about creating a system to affect change and never focusing on just one stream of income or means to help people.

One presentation was particularly impressive: Wheels for Workers, a project started by Greg Szczesny, takes donated automobiles and uses them to teach people how to become auto mechanics. Then, Wheels for Workers can sell those cars to make money or give the cars to workers so that they can reach their place of employment. Transportation is a big issue for the whole city of Detroit, and many workers lose opportunities and jobs because they lack transportation. They were one of the Social Entrepreneurship Challenge winners this year.

This presentation was one of the best thought-out in terms of making a positive system of change. It was also sustainable; his project has seven projected streams of income.

Mr. Szczesny's project dealt specifically in transportation, but we had social entrepreneurs working in job training, IT, construction, food. These entrepreneurs work in a variety of different industries, meet different needs, and are themselves all sorts of people.

Between sessions, I had gone out into the atrium of the Max Fischer Theater, where the event was being held. There was a monk there. The Catholic Diocese of Detroit is fairly strong, but it was still odd to see a monk in a robe among the 'suits.'

It turns out he was a Capuchin monk, Brother Ray, and his project was the On the Rise Bakery. As a monk, he worked at the Capuchin soup kitchen and one Thanksgiving, he heard a patron say to a child that it was a tradition that they go to the soup kitchen on Thanksgiving. This gave him the impetus to try something new; On the Rise was born.

On the Rise gives opportunities to young men who have been in the prison system, workers that few employers will chance hiring, to become professional bakers. Ed Collins, who gave the presentation with Brother Ray, spoke of the bakery giving him the chance, and the chance to tell others, that there is another way than the life he once lived.

This was, in my mind, the best presentation of the entire day. On the Rise already has revenue. It already has answered the question of sustainability. They spoke to those issues, but they mostly used their presentation to speak to the heart of their cause, and how they are using entrepreneurship to change the world for the better.

When you think of that word 'entrepreneurship,' it becomes apparent that this word is loaded. Immediately we think of business, we think of profits, we think of balance sheets. But entrepreneurship can be much more than that, and if this conference is any indication, it is more than that. It is a powerful force that can inspire real change in our communities in a variety of different ways in any number of disciplines and industries. Thanks to UIX and Rapid Growth, we in the Grand Rapids community were able to see how powerful that force can be in Detroit.

It is the hope of your Business Librarian that our communities can continue to learn from each other, no matter what our subjects, classrooms, and teachers might look like.

SMALL BUSINESS ADVICE: How to Succeed at an Entrepreneurial Support Organization: Advice from Grand Rapids SCORE
There is no such thing as a natural entrepreneur. It is a learned skill. That's why every entrepreneur, no matter their industry, age, or expertise, needs a mentor. A good mentor can help an entrepreneur avoid the pitfalls they faced, seize opportunities, and save great amounts of time and heartache.

Luckily, for the entrepreneurs of Grand Rapids, we have mentors with experience in all sorts of business. And their advice, experience, and skills can be had for free thanks to Grand Rapids SCORE.

SCORE is a national nonprofit with over 13,000 mentors with experience in 62 industries. These mentors have come together with the purpose of passing on the business knowledge of their members to others, whether they are trying to start or already have a business in operation. Here in Grand Rapids, Chapter 642 has been going strong since 1990 and have been recognized by their national organization as an exemplary chapter. They have offices at the Grand Rapids Chamber, at 111 Pearl Street.

Mentoring through SCORE is always free, no matter how many times a client might meet with a mentor, or ask them for information. SCORE does offer business classes in which clients must pay for materials, but outside of that, SCORE's services are free to clients. The services that SCORE offers are thanks to the 43 volunteer mentors that offer their time and knowledge to help others face the same challenges they faced.

One of those mentors is Dennis Dornbush, SCORE's liaison to the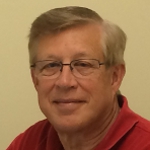 Grand Rapids Public Library. Thankfully, GRPL is not alone in this; libraries all over the state have found beneficial partnership with their local SCORE chapters. On the first Thursday of every month, appointment-only sessions are available with SCORE at the library. You can sign up for a session at the Grand Rapids Public Library's Small Business Resource Center page.

Mr. Dornbush is an entrepreneur with over 40 years of experience in the manufacturing business. Through that long career, he has owned and managed several businesses. He sold a company, and came to know SCORE through a friend who was active in SCORE's Atlanta chapter. Instead of a quiet retirement, he has opted to give back and use his knowledge to help other people succeed in business.

Mr. Dornbush is a generalist; he can help anyone who walks through the door at SCORE. However, there are many other mentors that can help in specific areas, such as marketing, finance, human resources, etc. In the Grand Rapids chapter alone, mentors can access 1700 years of business experience to help you meet your business goals. No matter your query, they can help. In turn, there are many things that you can do to make your experience with SCORE as beneficial as possible:

At your local public library, you can read up on any number of industries or types of businesses. They have database and print resources, and in some libraries like GRPL, a business librarian to help patrons perform business reference and research. A chat with a librarian can help you find local resources, classes, and most importantly, sharpen your queries into specific questions that you might take to SCORE.
Have a few specific questions
is not to say that you need to have your business plan figured out yet. No SCORE mentor will expect you to have all the answers or a complete business plan in the first session. They will help you as many times as it takes to put you on the right path.

However, if you come with some specific questions, this will give your information needs structure. From there, a SCORE mentor can help you much more effectively.
Write things, and bring what you have written down
You're excited. You have ideas. You want to start acting immediately. That's great, and that's how an entrepreneur should be.

But sitting to write is intimidating. You don't necessarily know the structure of a business plan, or a marketing plan, or a HR policy, or any specific considerations of your industry.

This is natural. Unless you're looking to start a writing-based business, entrepreneurs don't get into business because they want to write a lot.

At this point, don't try to write something complex, or even complete. All the thoughts you have about your business, all your questions and concerns, simply write them on scratch paper. The first things you write don't need to be complex, or even fully formed. No matter what you write, writing helps you think. By writing, you can get your ideas outside yourself, and start to judge them effectively.
Schedule your meeting ahead of time
Scheduling a meeting, either at the Chamber or at the Library is advantageous, because this will guarantee your session. You can also tell SCORE beforehand your industry and questions you want to ask; with that information, SCORE can schedule your session so that the best mentor is available. It is very likely that they have a mentor who has worked in your industry and its specific issues. If at all possible, SCORE wants to connect you with the mentor who can help you best.
These questions and concerns can be forwarded to SCORE in a number of ways, either via the
SCORE website
or from nine o'clock to noon Monday through Friday at SCORE's offices within the Grand Rapids Chamber at 111 Pearl Street in Downtown Grand Rapids at 616-771-0305. Those morning hours are open to walk ins, but an entrepreneur runs the risk of not having the best mentor available, or not having a mentor available at all because a meeting was scheduled in that time.
Be prepared to take notes
There is a book that I would recommend to anyone:
Getting Things Done
by David Allen.
Mr. Allen explains how much of our anxiety about work stems from the fact that we do not have a system of organization for our ideas. We can have great ideas, but trying to store them all in your head is a recipe for anxiety and failure.
Your system could be as simple as a notebook or as complex as a digital system that spans a number of devices. No matter what, all people need a system that gets ideas out of their heads and in places where they can be effectively accessed at a later time.
Your mentor is going to be giving you advice and follow up based on the information you give them. You must be able to record these concerns and questions if you wish to succeed in business. Further, when ideas strike you, you will need to be able to write ideas down as they come to you in the future.
It is an easy thing to overlook, but invaluable.
Mr. Dornbush explained that, as well as having the mindset of an entrepreneur, planning is key to survival in business. Of course, being a SCORE mentor, he is speaking from experience, for it was planning that allowed his business to survive a great shock: in two months time, during the depths of the recession, his business dropped 60% in two months. It was an 'Oh-my-God' scenario for a business with 30 million in sales.

Thankfully, Mr. Dornbush and his colleagues had already planned for this scenario.

They had saved money during good times and written an agreed on plan so they knew what course of action to take if their business ever dropped off a cliff. Instead of "spending six months losing money making knee jerk reactions," all the hard decisions had already been made. They executed their plan, and the business was able to go on.

As an entrepreneur, you will have to plan for situations just like this. You will have to research your market and see what the data are telling you. Only then can you make informed, effective decisions. SCORE can guide you in this process.
Keep, and develop, an entrepreneurial mindset.
Beyond a SCORE mentoring session, Mr. Dornbush explained that a business owner must have a mindset to succeed.

In a normal job, a worker can go home at the end of their workday and forget about it. Being an entrepreneur, Mr. Dornbush explained, is like being married: you can never simply punch out. Quite literally, you cannot quit; if things need getting done, you have to be the one to do them. Further, a worker has maybe one boss, or many bosses looking at their work. An entrepreneur has many, many more, whether it be customers, suppliers, or if a company becomes large enough, employees.

Developing this mindset in people is where SCORE, Mr. Dornbush explained, can really shine. An aspiring entrepreneur might be an excellent technician in their field, but they lack the requisite skills to make it as a small business. SCORE can help build these skills to turn a technician into an entrepreneur.
Be prepared to have an idea that doesn't work.
I spoke with Mr. Dornbush about his successes as a SCORE counselor. He has put 10 clients into business, taking clients who walked into the door saying "I want to go into business," and getting them off the ground so that they lasted through their first year.

His next biggest success is something a bit different: convincing a client not to go into business. 80% of his clients, he says, fall into this category. It pays for SCORE to be hard-nosed in this area, because entrepreneurship is a big risk no matter what business you're going into.

It's hard to appraise your business idea by yourself, because enthusiasm is a big part of entrepreneurship; it's the first thing you need. But even with enthusiasm, a business idea may still not be viable. This is not a comment on you or your ability to succeed as an entrepreneur, just that you found an idea that doesn't work out.

Whenever you're working with SCORE, remember: they're not trying to simply be hard-nosed in the questions they ask. If you do go into business, they want you to have the best chance at success possible. Why would you want to pour sweat, time, and money into a business that has little chance of succeeding?
Tell your idea to people that you can trust.
One thing that any entrepreneur knows is that when you have an idea, the worst thing you can do is tell that idea to someone you can't trust. On the other hand, in order for your idea to develop, you need to talk about it. It's a Catch-22.

The great thing about SCORE is that you can talk to them without fear that someone is going to steal your idea. SCORE will never take an idea and use it to the disadvantage of an entrepreneur. They will never use information to your detriment, will always give you the best advice they can, and never try to sell you any product or service. This is also true of the GRPL SBRC; no one will try to sell you anything, and the Business Librarian will never talk about your idea to anyone.





***



If you have a business idea, there are all manner of people who will look to give you advice. However, there are few true mentors around. There are few people who have the experience and expertise to ask the tough questions that will help you realize your entrepreneurial goals.

SCORE's mentors have experience in business and industry that is unmatched. They have a wealth of knowledge they want to share. They offer this knowledge for free, to anyone.

If you want to start, expand, or excel in business, SCORE is the best there is. And they are ready to help you on the path to business success.

BOOK REVIEW:
A Lapsed Anarchist's Approach to Building a Great Business
By Ari Weinzweig

No matter if it's on an assembly line or in a corner office, all work is done with systems. They are vital to our work and lives; a good system will help people perform great work, but a bad system is a burden on the best entrepreneur or employee.

Unfortunately, it's difficult to think about the roots of the systems we use to perform our work. Systems can develop and grow on their own, but unless we are deliberate about it, we do ourselves a great disservice, no matter our profession.

That is why I love the book A Lapsed Anarchist's Approach to Building a Great Business by Ari Weinzweig. Rarely does a work help a reader understand and build systems of work while keeping people in mind.

Mr. Weinzweig is one of the founders of Zingerman's Deli in Ann Arbor, and the Zingerman's Community of Businesses (ZCoB). The ZCoB encompasses the original delicatessen, bakery, candy manufacturer, full-service restaurant, coffee roaster, creamery, mail order and consulting businesses. Relatively recent additions to the ZCoB include Cornman Farms, a working farm with event space and educational facilities, and Camp Bacon, which is exactly what it sounds like.

These varied businesses are all run with the same attention to systems and values that Mr. Weinzweig first built with the original deli. In this book, Mr. Weinzweig does not just explain these concepts separately; he is very much interested in the entire process of planning and building a great business. He is very adept at explaining where all its fit together.

The book begins by first talking about mission and the process of writing down an organization's mission; this isn't normally something we think about or do. It's something easy to relegate to the backburner, and often inspires a certain amount of eye rolling. But no one is served when the mission is written only to collect dust on a shelf, for it is, ideally, an organization's foundation. A business might still do well trying to build on dirt or sand, but most of the time it's not enough. You need something concrete.

Having a mission and using it effectively is a great way to avoid the missteps that many businesses make. It's the reason Zingerman's is only in Southeast Michigan, particularly the Ann Arbor area; it could easily be a nationwide, but Zingerman's mission wouldn't be served by that kind of model. Keeping things small allows the company to operate effectively without sacrificing quality, to expand strategically without sacrificing greatness.

Making this explicit allows people to understand where the organization is going, and why it is going there. That alone, regardless of your systems, will make an organization. My favorite part of the whole book is the book that calls on you to write yourself. In one section, 'Vision Back,' the book recommends that an organization share its story all levels. It is only when we know where we've been that we can know where we're going and keeps the narrative of the organization consistent. Having everyone on the same page keeps everyone is working towards the same goals regardless of job title.

Once the foundation is set, then you can move into the actual systems of the organization. This is how the values of the organization are implemented in the daily grind. Here you can get very specific and concentrate on outcomes no matter what they might be. Certainly, the metrics on which a business is judged will vary, of course; Ari uses a 10 point system for customer satisfaction and food quality that everyone across the organization understand. That's what makes all these tactics, values, and plans strong: the people that implement and interact with them.

That is the kicker: no matter how great a mission or a system might be, if you don't have great people, an organization won't be great. Excellent values and systems will, however, attract great people to the organization, who can work with and improve those values and systems in real time.

It is not just the big ideas of the book that delight; the tone is also great. Business books can be very dry, and jargon-heavy, but Ari takes a refreshing, playful, but still honest tone. You'll find sentences like "some say that the statement is supremely sagacious; others say it's somewhere south of supremely stupid." How can you not love a business book with writing like that?

Speaking of books, throughout this title Ari is giving the reader an extensive reading list to pursue, should they so choose. Daniel Pink, Peter Drucker, Bo Burlingham and plenty of other giants all make appearances through his writing. If you are looking to break into management and business reading, this book is one of the best introductions that I can recommend.

If you want to understand how to do that yourself, and have a better understanding of what makes a great organization, look no further than this book.
AREA ORGANIZATIONS
Ask your Business Librarian for details!

Grand Rapids Opportunities for Women (GROW)
Grand Rapids Opportunities for Women (GROW) provides in-depth training classes, counseling and support services to help start or grow your business.

Consider attending their free orientation session 'Intro to Grow,' which is mandatory before attending other classes. Register online. For questions, email or call 616-458-3404.

Grand Rapids SCORE: Counselors to America's Small Business Supported by the Small Business Administration (SBA)
SCORE is a service corps of over 12,000 entrepreneurs ready to share their expertise to help your business grow. From low-cost workshops to business evaluation to one-on-one counseling, SCORE is in business for your business!

Register for counseling online, call 616-771-0305, or e-mail.

Score is now at the library the first Thursday morning of every month! Register here at the SBRC page; please forward any questions to the Business Librarian.

MI-Small Business Development Corporation – Region 7
In 2013, the West Michigan SBDC helped start 37 businesses, and supported 672 further businesses through counseling, free or low-cost training, research and advocacy. With offices at the GVSU Seidman School of Business, MI-SBDC offers support for both new ventures and existing small businesses.

Check out their training schedule for Kent County. For questions, call 616-331-7370 or email sbdcmichigan@gvsu.edu.

Start Garden
Start Garden is an innovative new seed fund with 15 million in capital located in downtown Grand Rapids at 50 Louis Street. Each week, the fund invests $5,000 into two business ideas, one decided by the Start Garden team and the other by the voting public. Chosen teams have one month to present at Update Night, to see if those businesses qualify for further rounds of funding. Start Garden also offers counseling and a variety of events to help get your ideas off the ground. Visit them at startgarden.com!

Grand Rapids Chamber of Commerce
As any successful business-person can tell you, it always pays to keep your finger on the pulse of your local business community; no one can help you do that better than the Grand Rapids Chamber! The Chamber is an excellent resource for businesses great and small, with a variety of different events and programs. The Chamber is a strong advocate for West Michigan business, from GR to Lansing to Washington DC. Visit them at www.grandrapids.org.




Small Business Resource Center funding is provided by the Grand Rapids Public Library Foundation – Titche Family Fund. Support your public library. Consider a gift today!